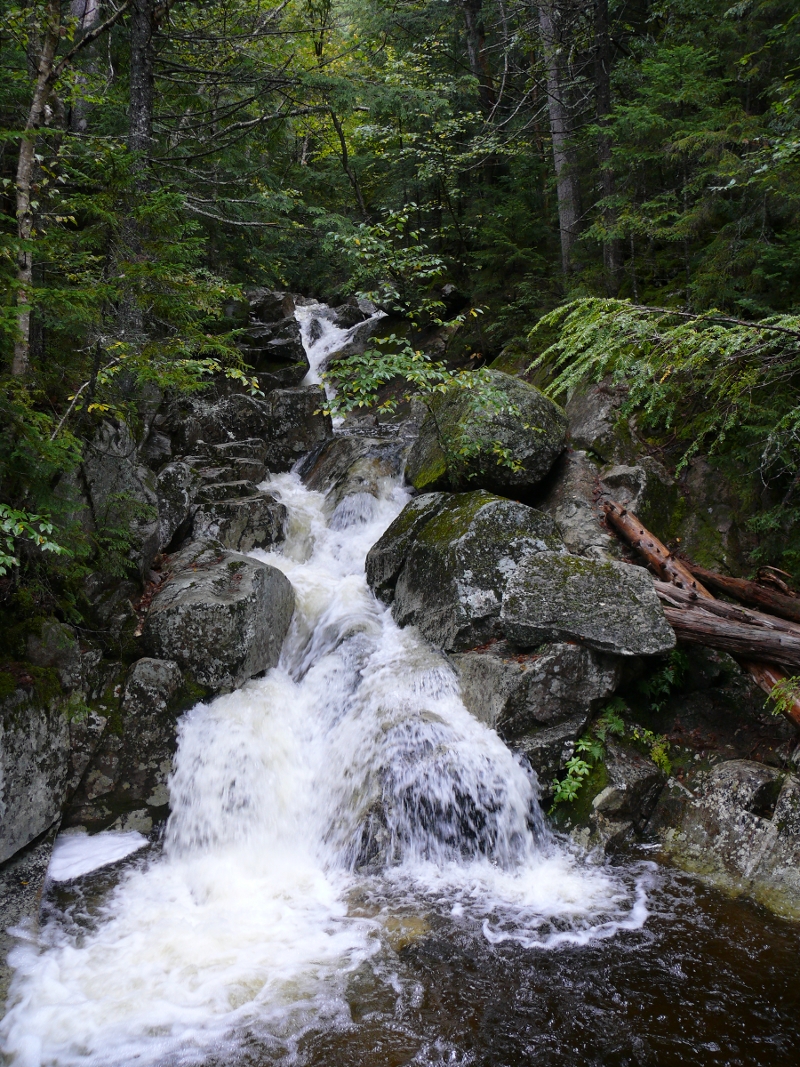 We actually managed to park in the parking lot this time. The weather was drizzle/light rain so that's probably the reason.
We crossed over a small brook that was gushing water. This small "falls" further along the trail foretold the state of the trail. Still, it was picturesque.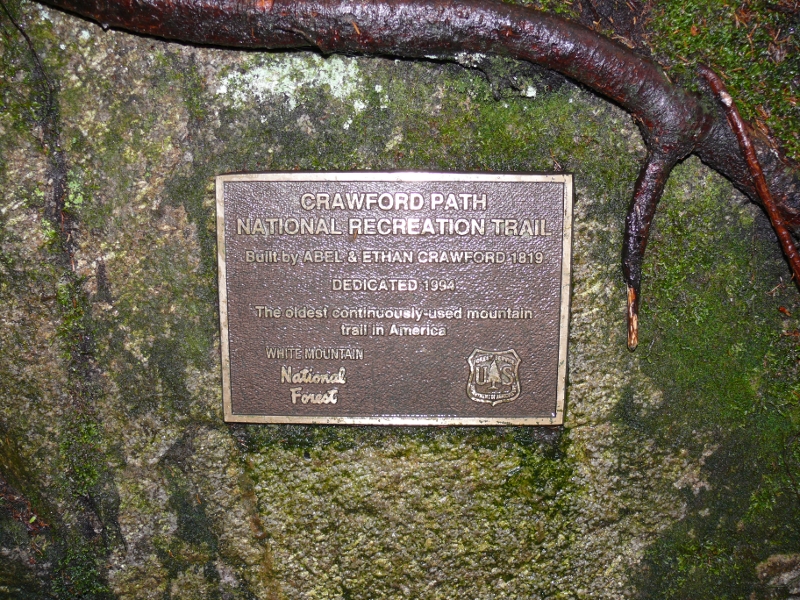 We took the Crawford Path up. It is the oldest continuously-used mountain trail in the country.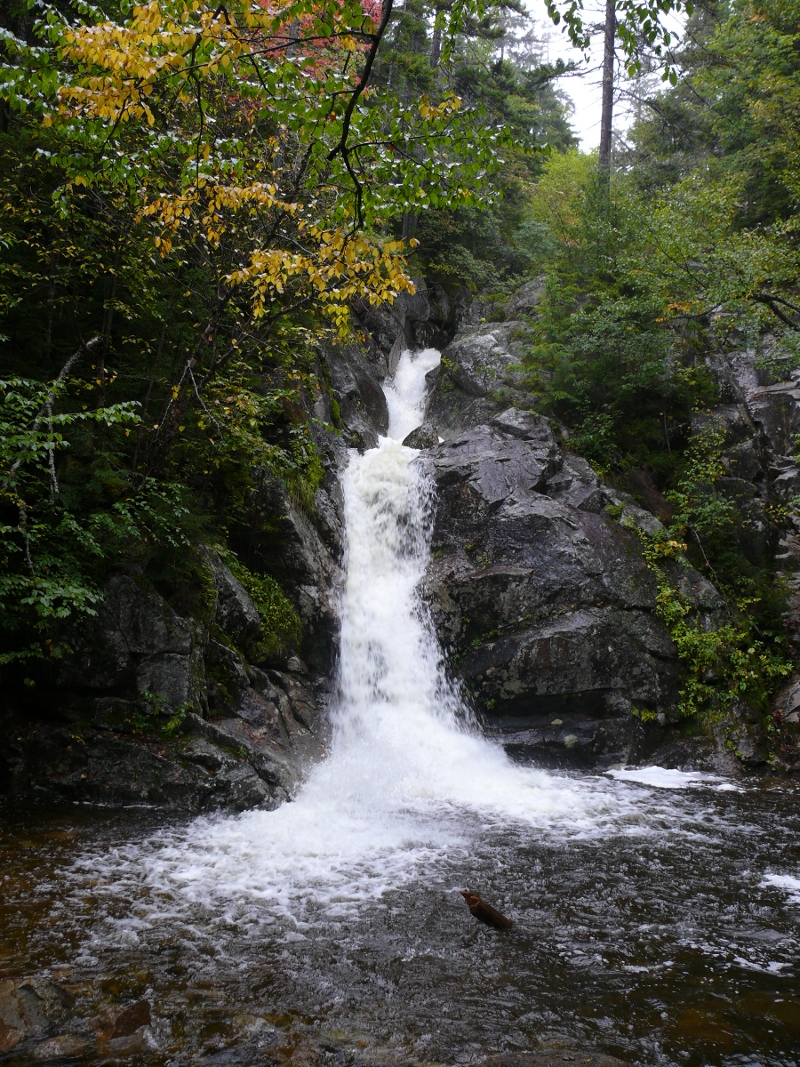 Just off the Path is Gibbs Falls. With the rain we've recently had, a lot of water was passing over it. Click for a larger view.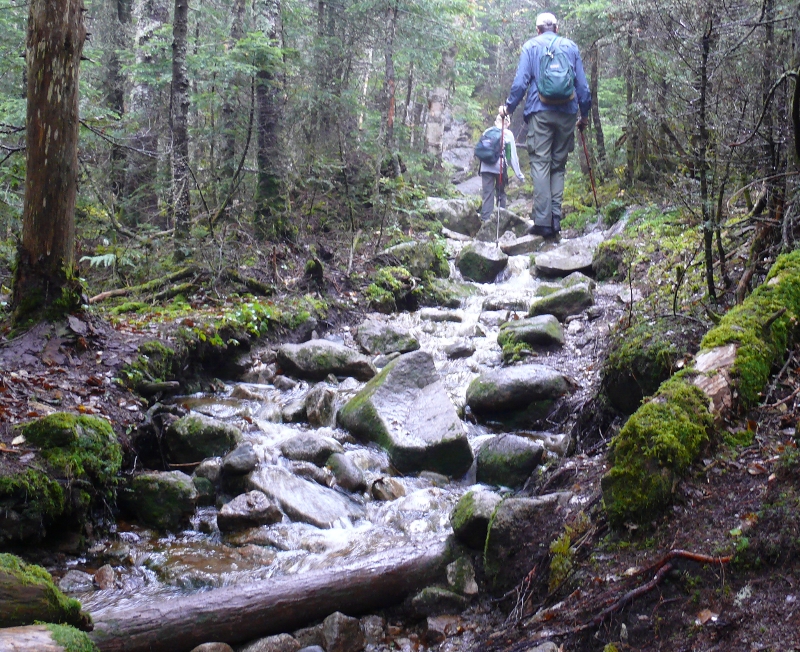 As John and I have learned, NH trails aren't the most meticulously maintained. The gravel and dirt that once covered the Crawford Path, to allow horses passage, has long washed to the bottom. This left behind a stony and slippery trail.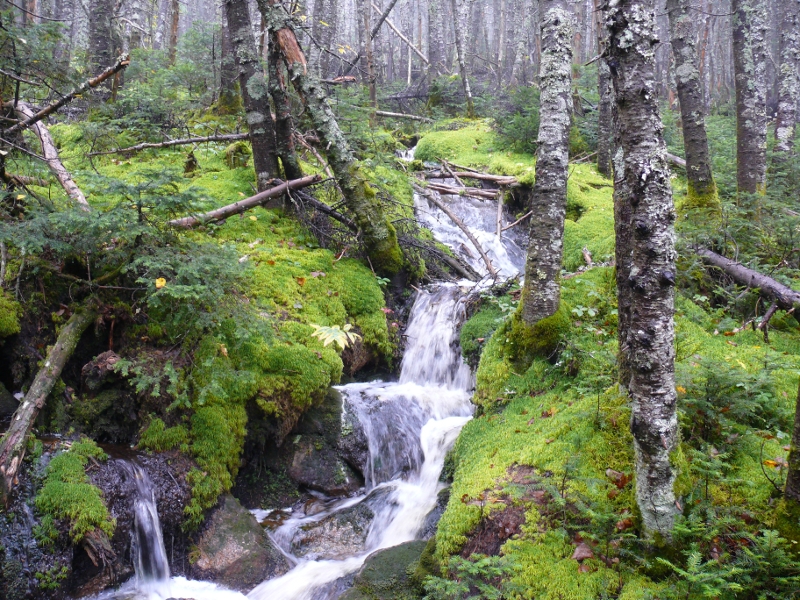 The terrain quickly took on that of the Pacific Northwest.
The summit was windy and wet. A church group was setting up a U.S. flag near the top. A group of unruly Boy Scouts, who annoyed us on the way up, helped them tie the flag pole down.
You may watch an AVI movie at the summit (
here
= 19 MB) or the original MOV format (
here
= 32 MB).
We dined at the favorite pizza shop in Lincoln. It had an unusual name and was tasty! No beer this time. We had to suffer with root beers.



Copyright © 2002 - 2018 Billsuniverse.com