In the departing airport the woman behind me noticed my western footwear and asked if I was from Texas. I said no and she went on to explain that she was flying to attend a wedding in Texas. It was her first gay wedding. And maybe a first for Texas?
Continuing through the security line, she asked why I was waiting instead of going through the body scanner. I said that I'd prefer a pat down than being nuked. She said but it's no worse than using a cell phone. Evidently, she'd read the TSA web site.
Myself and only one other man refused to walk through the scanner. I found it curious that there were no signs stating that you could ask for a feel-up instead of walking through the scanner. But I did my part to protest their use by patiently waiting for a pat-down.
I arrived in Orange County around midday. Fortunately, my brother and his girlfriend graciously let me stay with them, saving a lot of money. Thank you!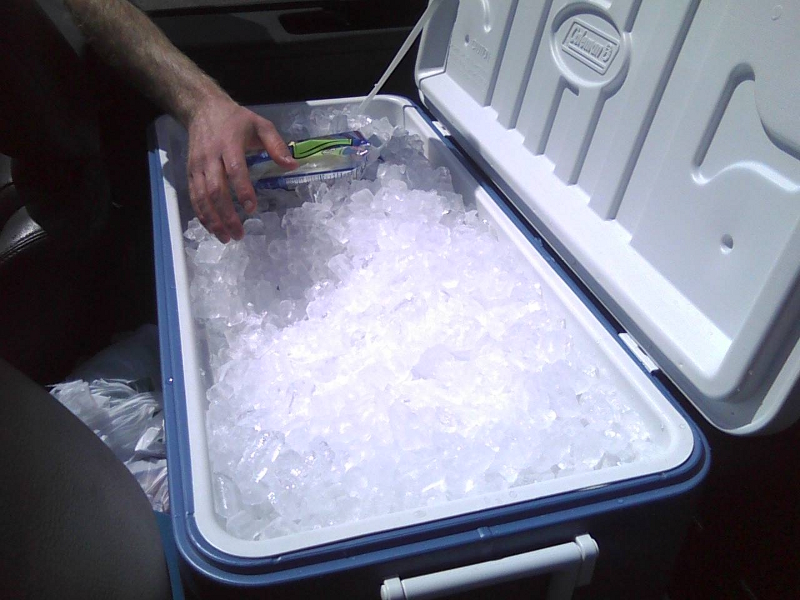 The next day we set out for the desert. The best part of preparing for any camping trip is loading the cooler. Under some 30 pounds of ice is a case and a half of beer and enough meat to feed a small army, among other stuff.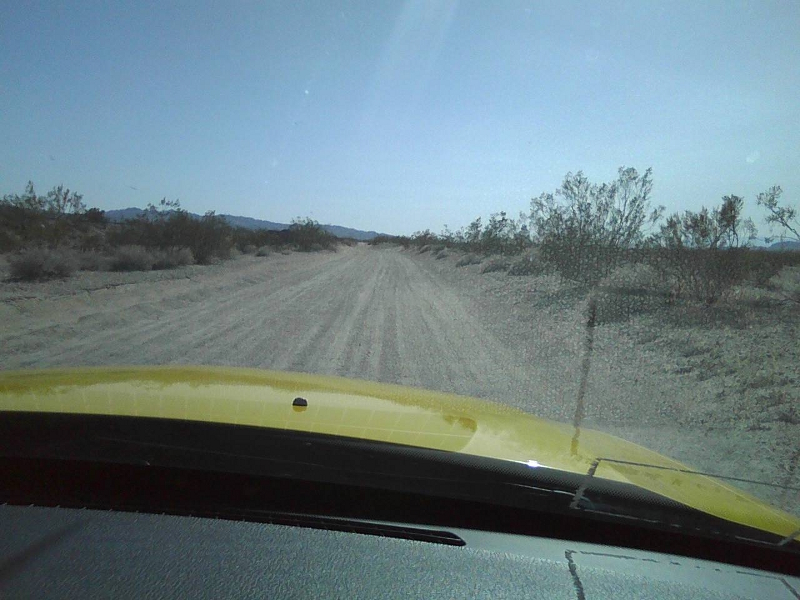 The Bradshaw Trail was well-graded alleviating any worries about getting stuck.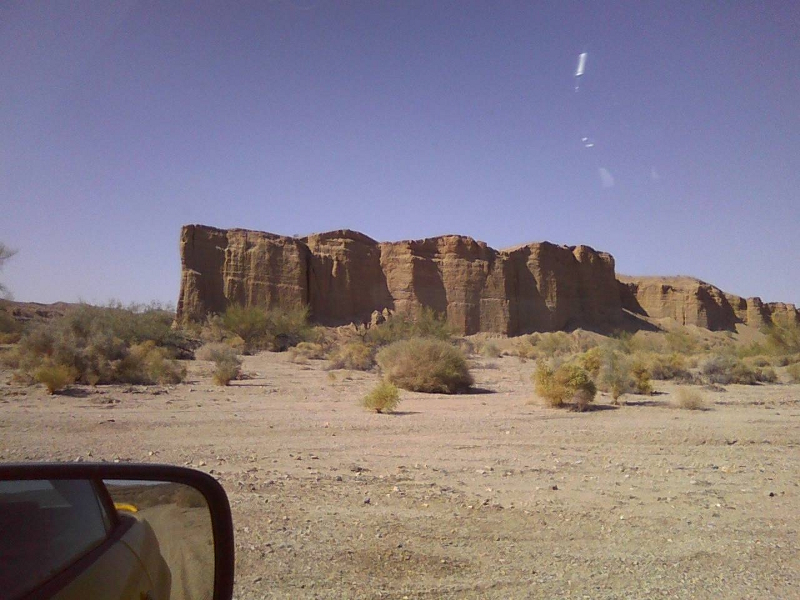 The landmark mesa marking the entrance to Red Canyon that would be our home for four days.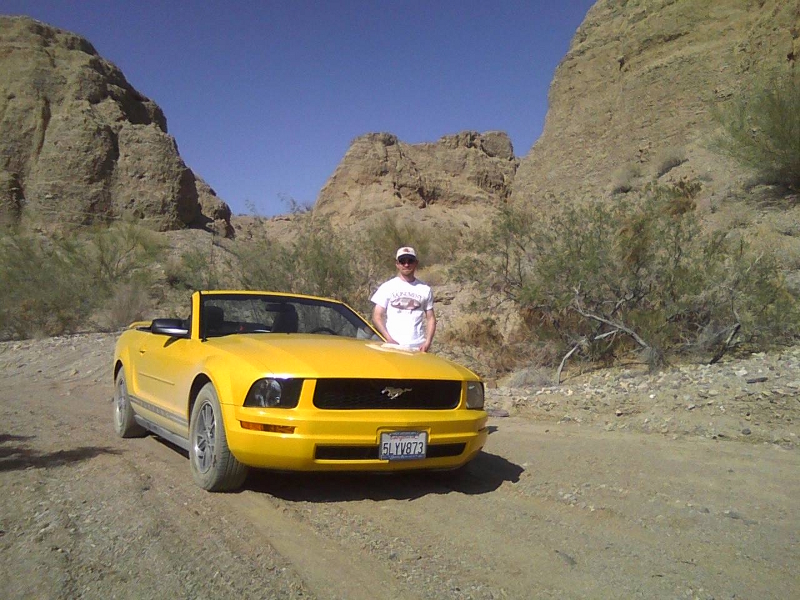 My brother insisted that he take a photograph of me with our transport. I don't know why? Doesn't everyone take a convertible Mustang off road?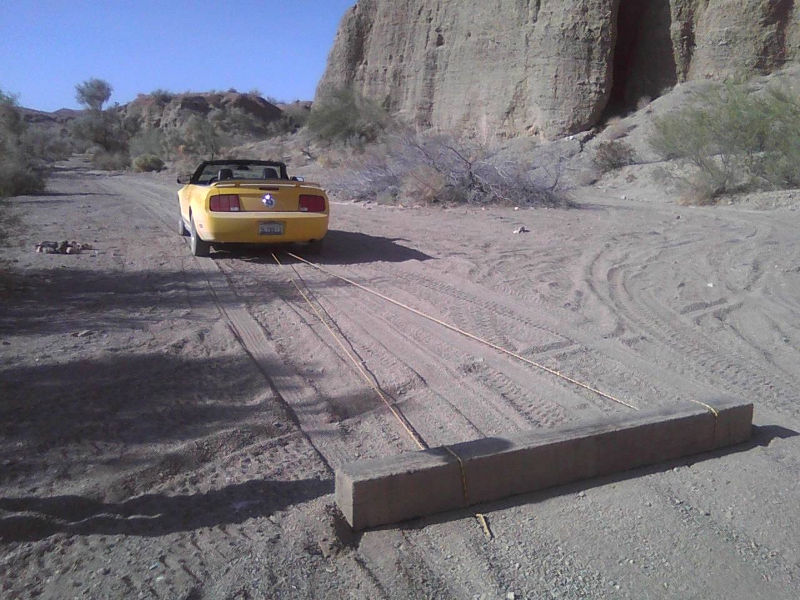 ...just like Mustangs are the choice for dragging railroad ties back to camp. If you have to do work on vacation, you might as well look good doing it.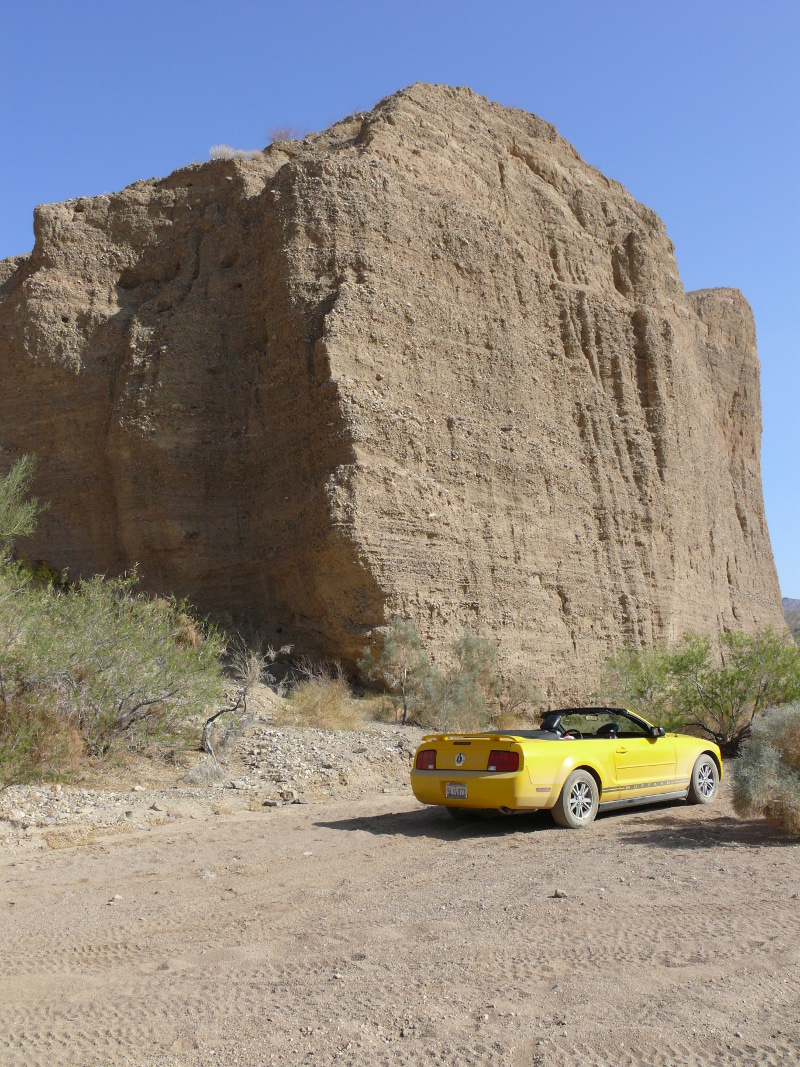 The wild horse once more free?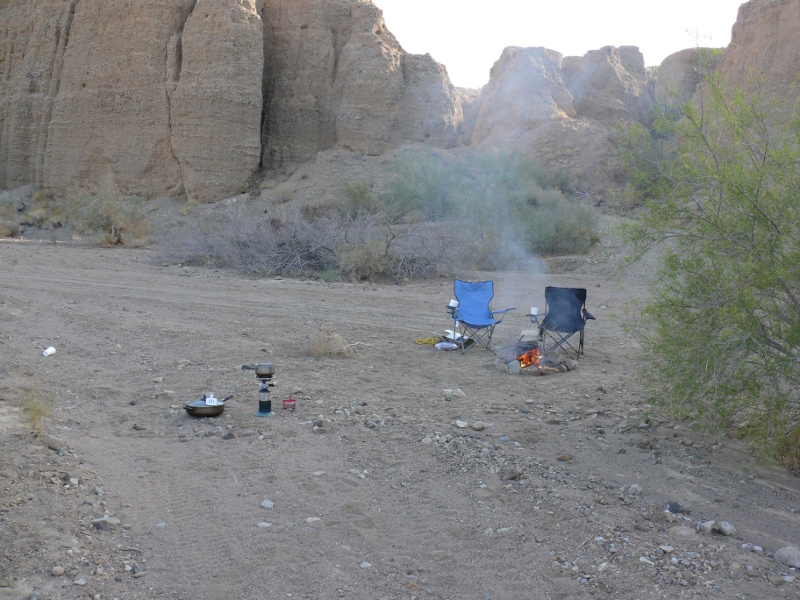 My brother agrees with me that lightweight camping is the best. He also kindly lent me his Glock .45, which I proudly carried the entire time.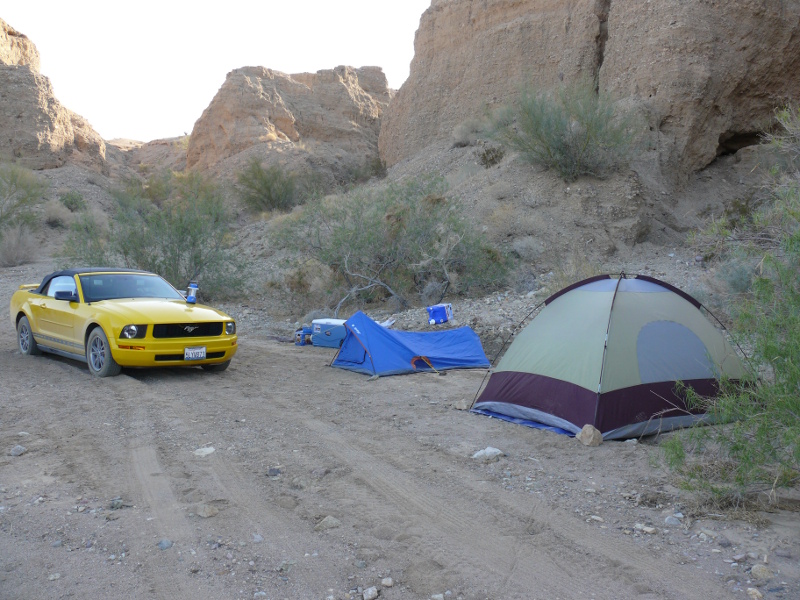 My brother tried his backpack pup tent for the first time and his girlfriend generously loaned me her large dome tent. Below are links to movies of 360 degree views of our camp:
MOV
format (30 MB) -
high quality
MP4
format (1.5 MB) -
low quality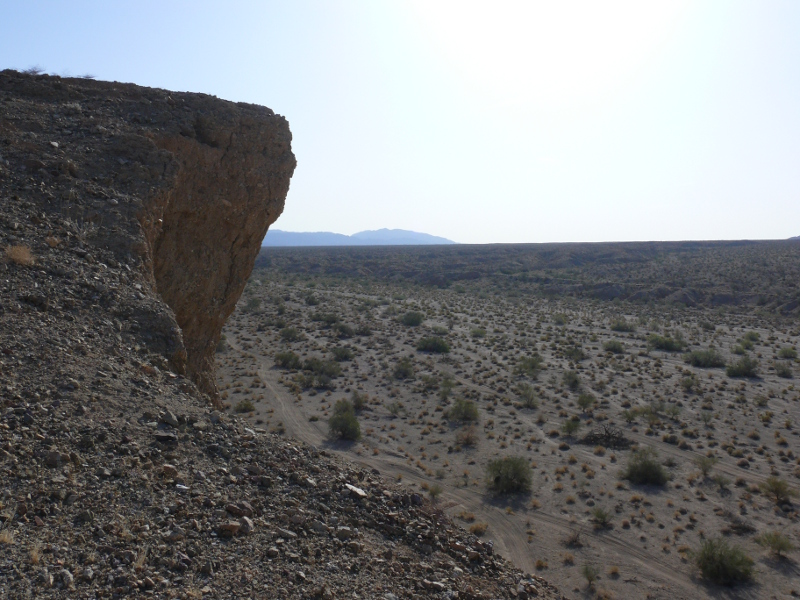 The next day we climbed up the mesa and I managed to take a good shot.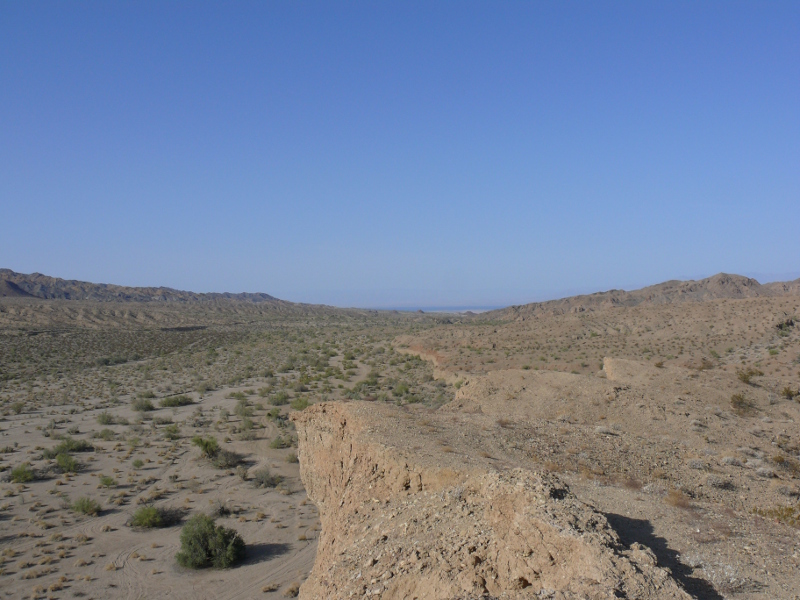 The Salton Sea was just visible in the distance.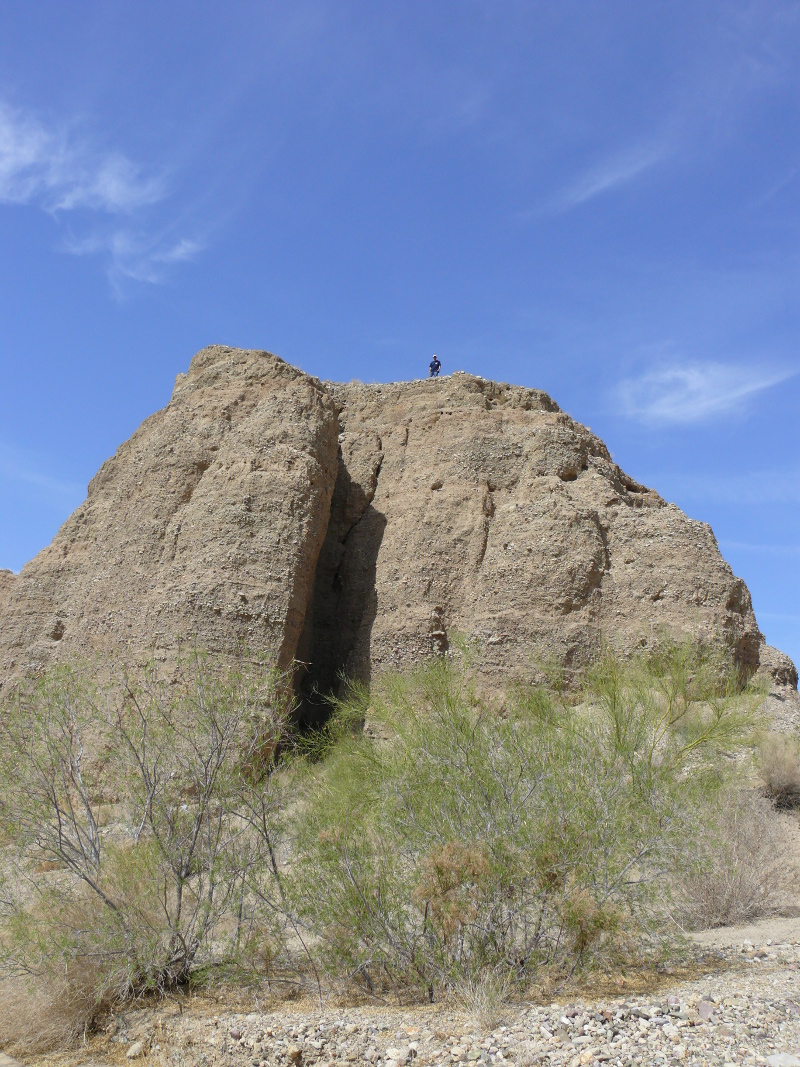 Before noon a couple of my old camping buddies rolled into camp. It was good to see them again. While we got caught up and talked about the old days, my brother found a way to the top of a mesa, which we had believed to be unscalable. Here's a shot of him up there.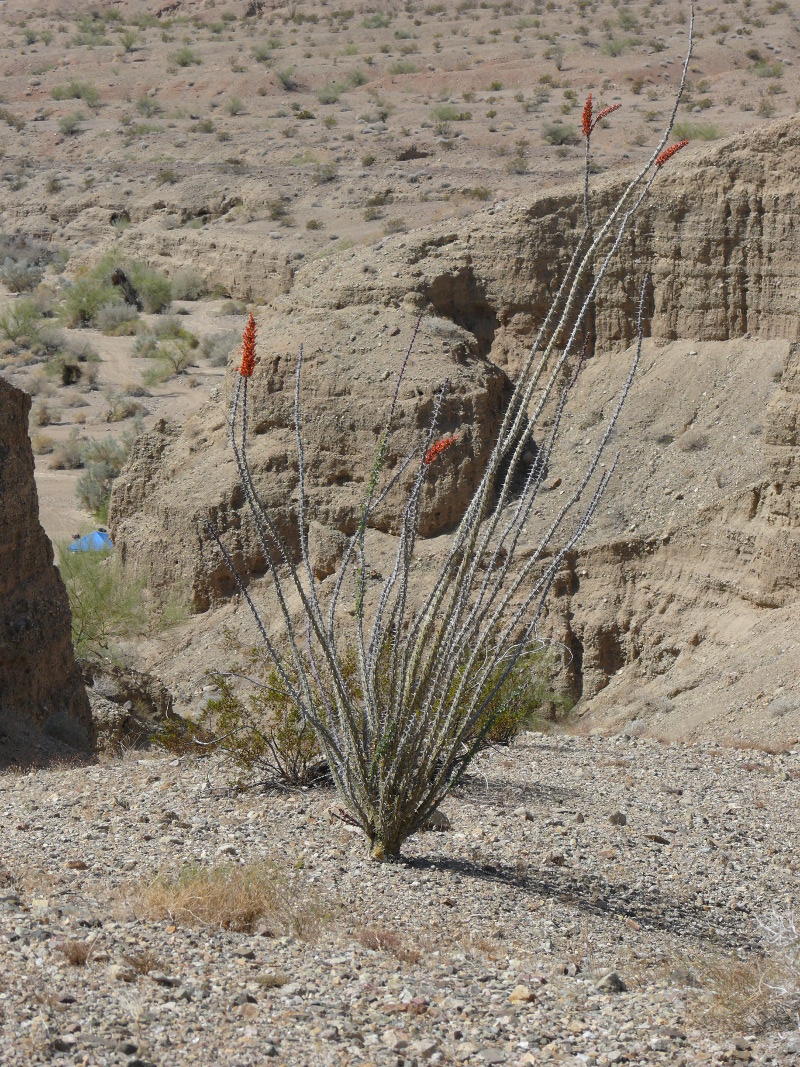 On the way up to meet him, I noticed this unusual plant. It's pretty from a distance because along its stem are some nasty thorns.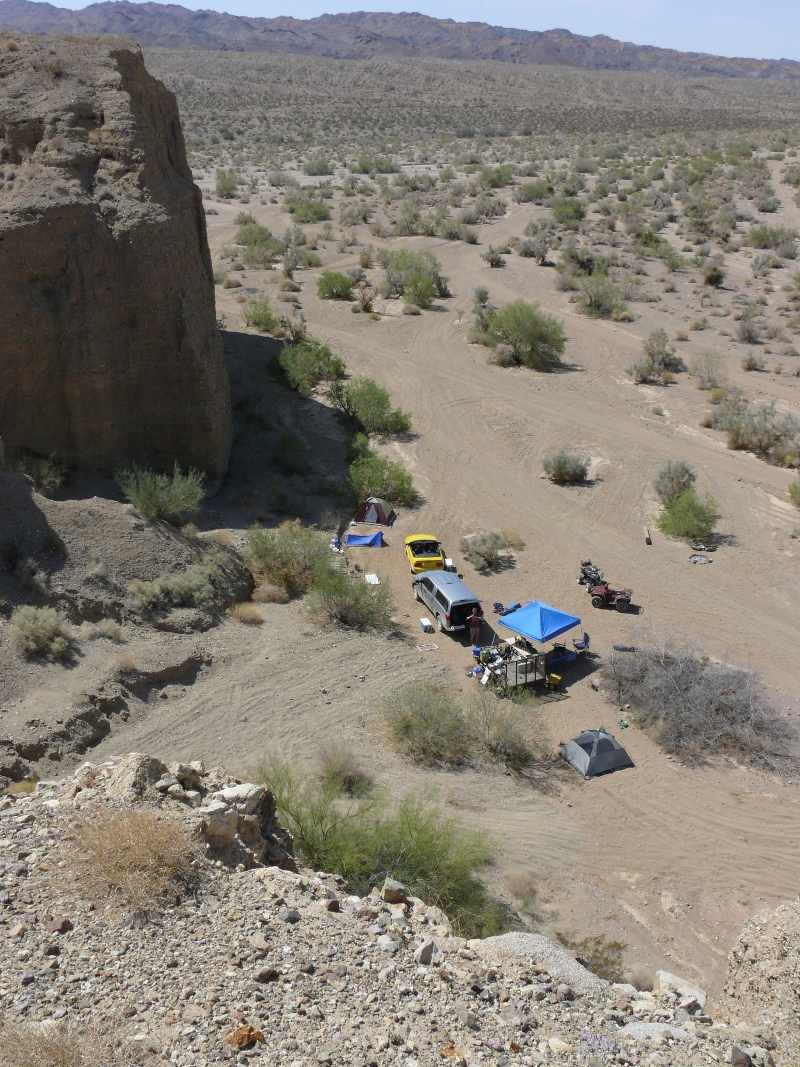 We finally got up to the top only to find my brother had already moved on. I got a shot of the camp.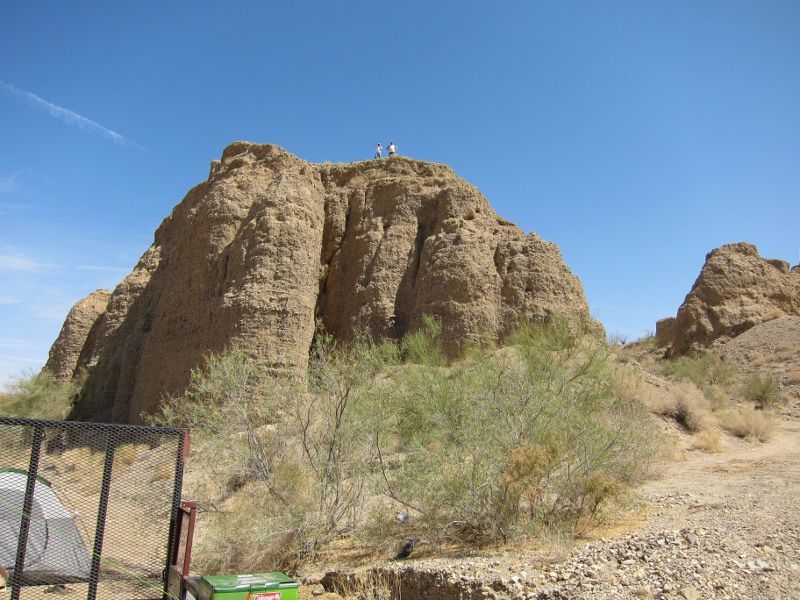 ...and our buddy in camp took a picture of us.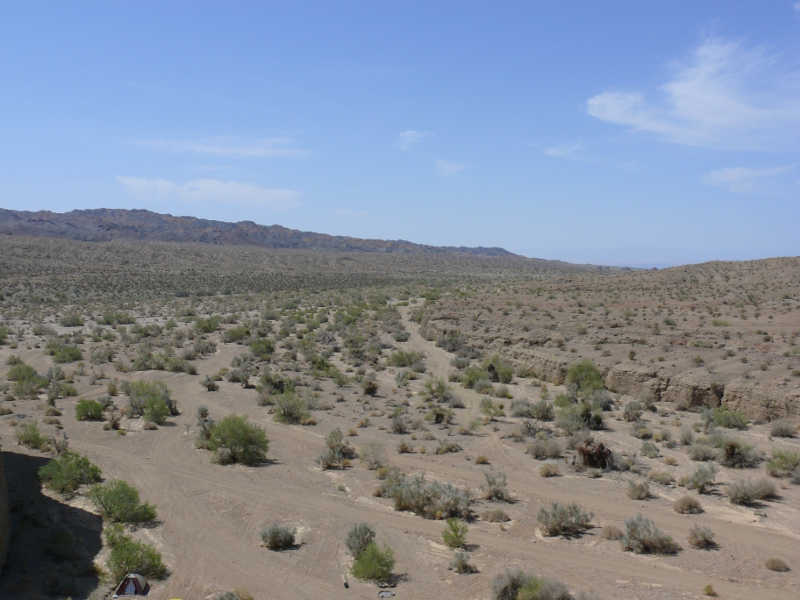 The rains before I arrived really "greened up" (technical term) the bushes. We also saw cacti in bloom.
My brother saw us on the top and quickly scrambled to the top. A companion took a photo of us together.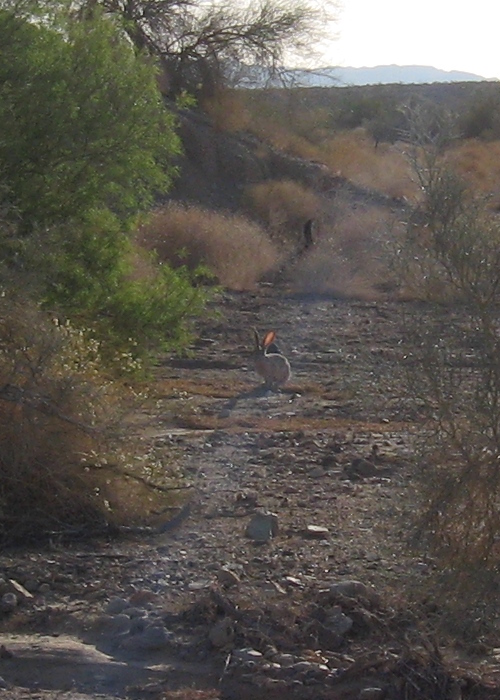 This was indeed a trip of firsts. I'd never seen anything larger than a turtle, except big horn sheep in the distance. My brother followed this jackrabbit.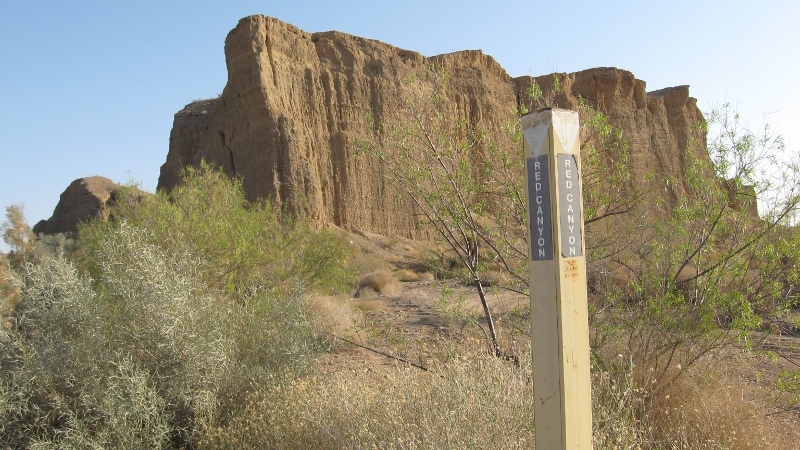 Here's a good shot.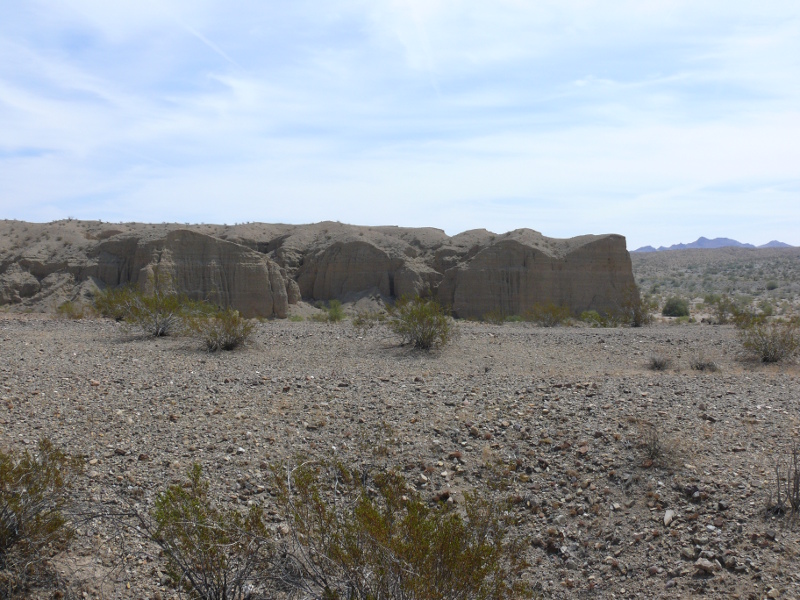 The next day some of my brother's friends showed up and my friends left. However these newcomers were good people, I really enjoyed meeting them. Drinking and speaking with someone my age with a similar view on politics was refreshing and enjoyable!
Unfortunately, we had to leave so we couldn't spend more time. My brother and I were exhausted and, frankly, relished the idea of a hot shower and cooking food without lighting a fire. So we beat feet and set out for the city. We finally made it home after getting stuck in traffic on Easter. Only in LA.



Copyright © 2002 - 2018 Billsuniverse.com