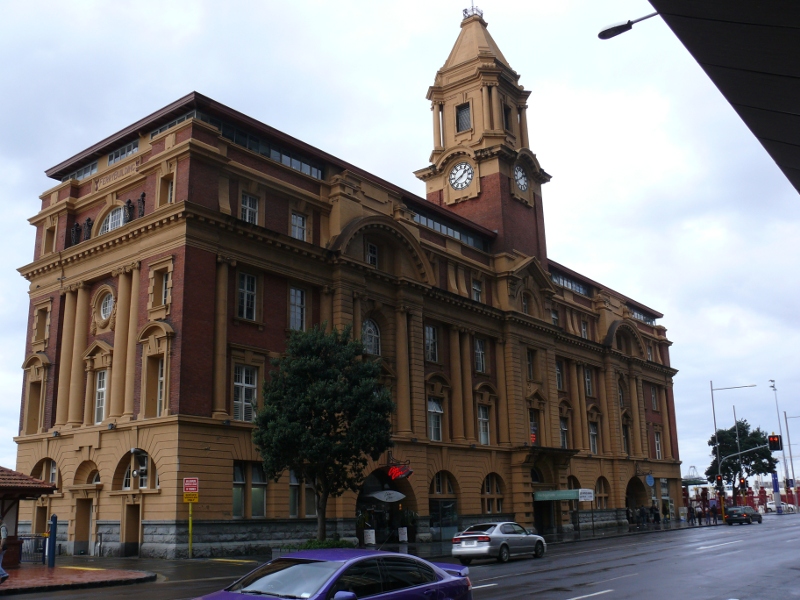 I flew Air New Zealand to Auckland. They are very serious about biological contamination. They X-ray all bags in the "green" (nothing-to-declare) line. The "red" line was walled off. God knows what they're doing to those people!
At Auckland I found that there was no Alamo Rent A Car desk. Hmm. After speaking to a few other rental places, I learned that Alamo was operated by Europcar.
At the hotel I took a nap before heading out to find the train to Auckland around noon. At the train stop I saw no ticket booth. I asked a Kiwi who explained that you pay on the train. How old-fashioned and cool!
It poured on and off while I was in Auckland. Remember July is winter for the southern hemisphere? Above you see the ferry building. It still serves the ferry system in Auckland but most services have moved to a newer building and cafes have moved in.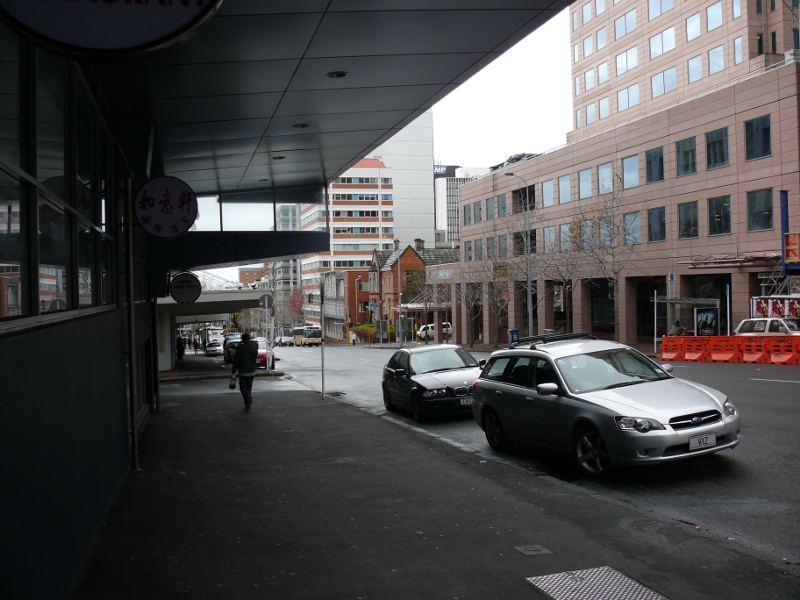 Auckland is built on a hills (caused by the Auckland Volcanic Field?) as you can see here. Otherwise the streets don't look too much different than Sydney.
I wandered around looking for good pub grub. I stopped in at the Shakespeare Hotel & Brewery at 61 Albert Street. The barkeeper said that the food was heated up in the morning and wasn't too good. A guy at the bar recommended another pub after asking the bartender if this was OK. These Kiwis are very considerate and helpful folks!
It took me a moment to find
The Muddy Farmer
because the door I found was closed. Inside it was a good reproduction of an Irish pub... not unlike the pubs that I frequented in Dublin when I was in
Ireland.
I got a Guinness (of course) and some potato & beef soup. It wasn't cheap but the quality was excellent and it warmed me up. The Guinness tasted better than in Sydney. It tasted about the same as here in the States.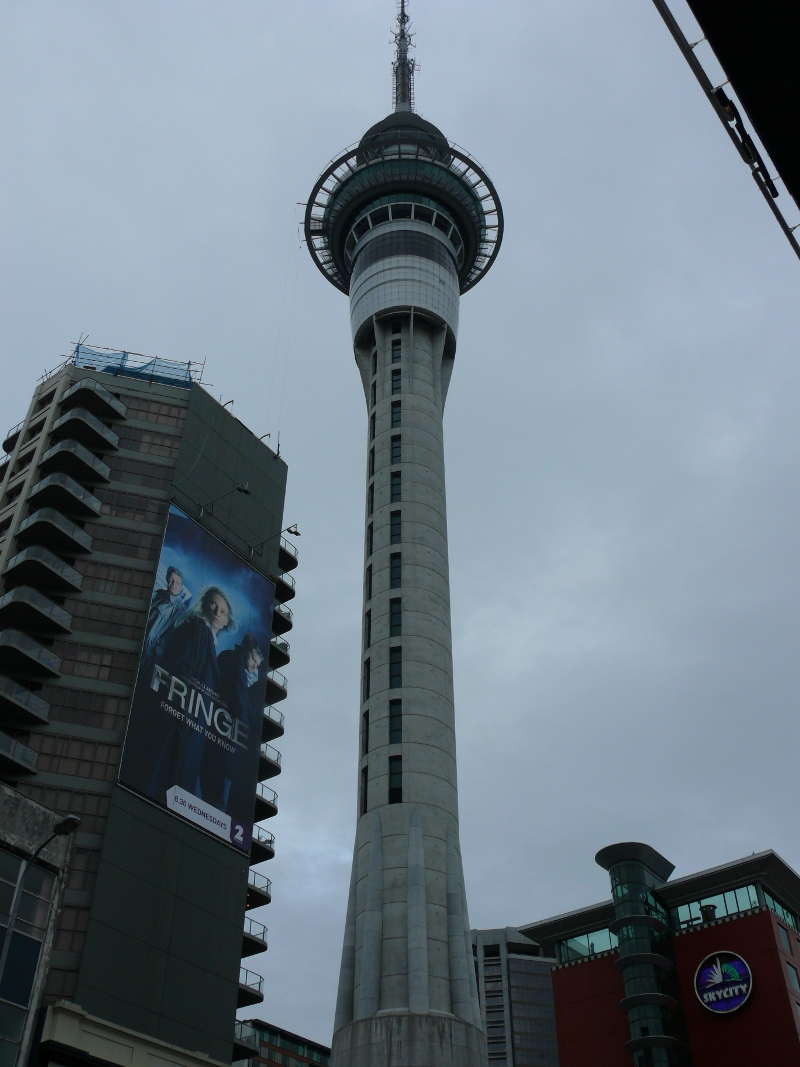 The Sky Tower.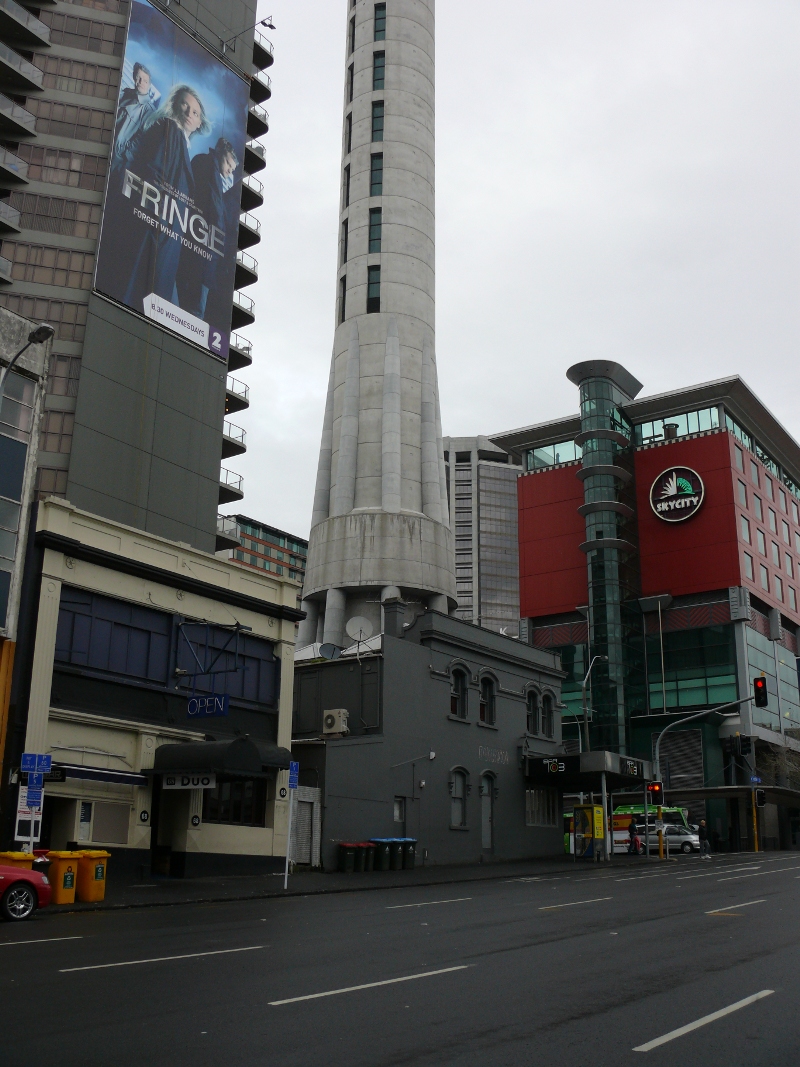 The base is cool. It looks like a rocket ship.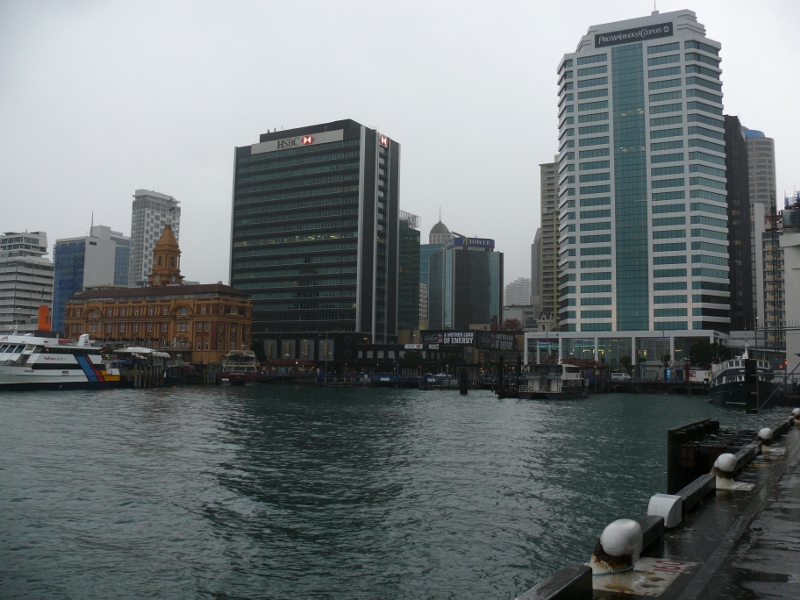 I wandered out onto the second largest wharf. The Hilton is on this glorified jetty. Here's the view in between downpours.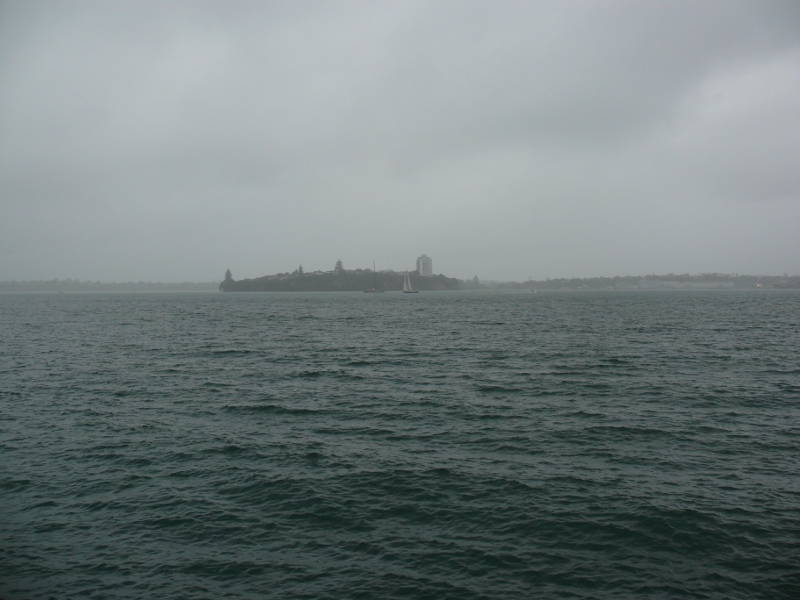 Looking across the harbor, Stanley Bay and North Head are just visible through the rain.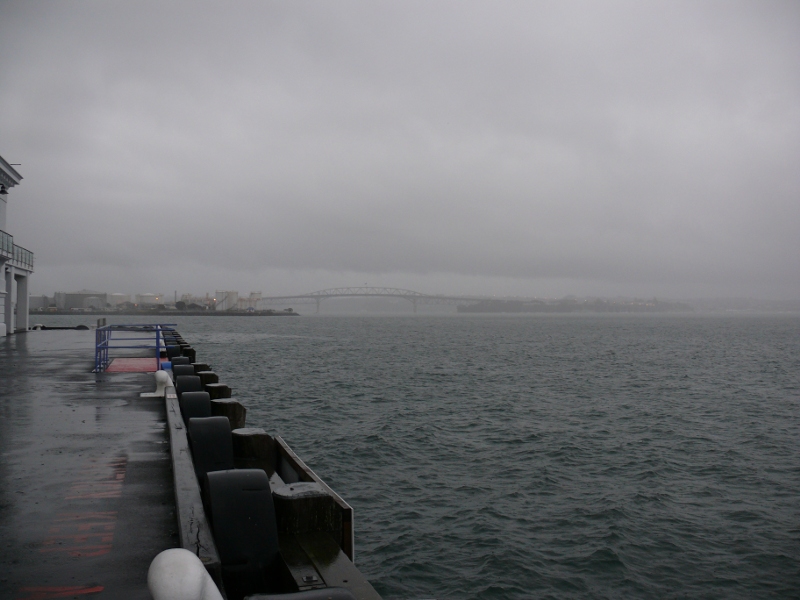 Here's a shot of the Harbour Bridge. The view from that bridge was impressive as I found out the next day!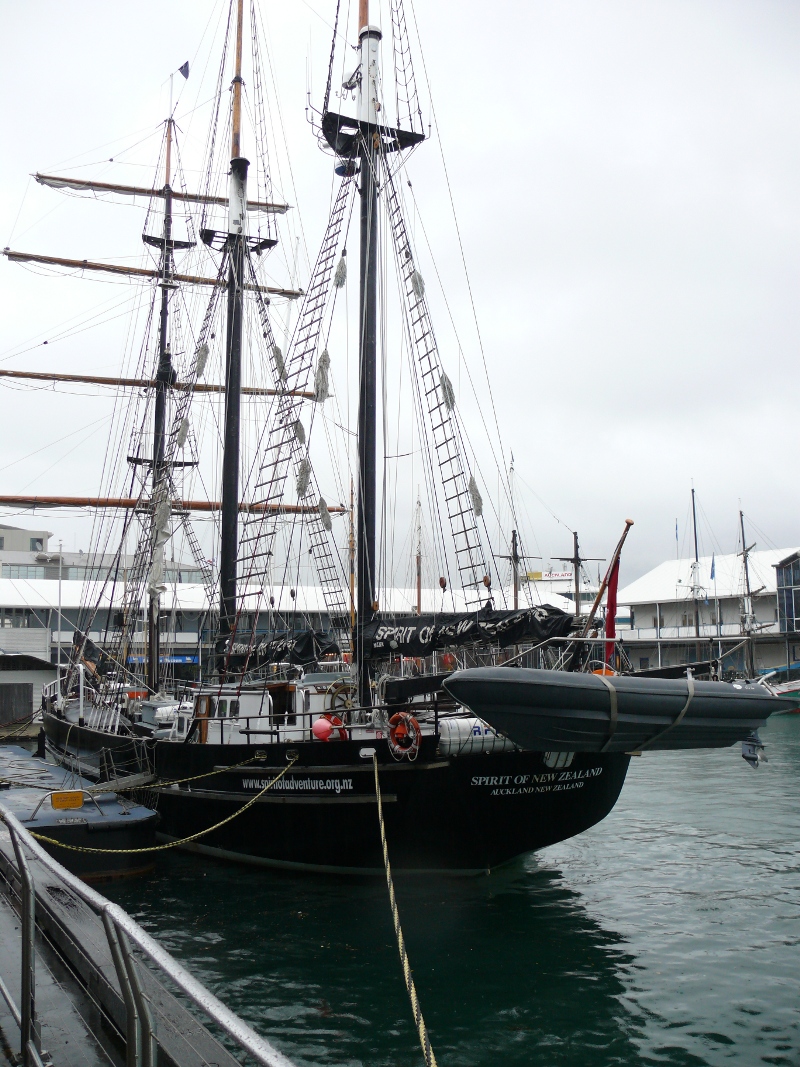 The Spirit of New Zealand is tied up along the Hilton wharf.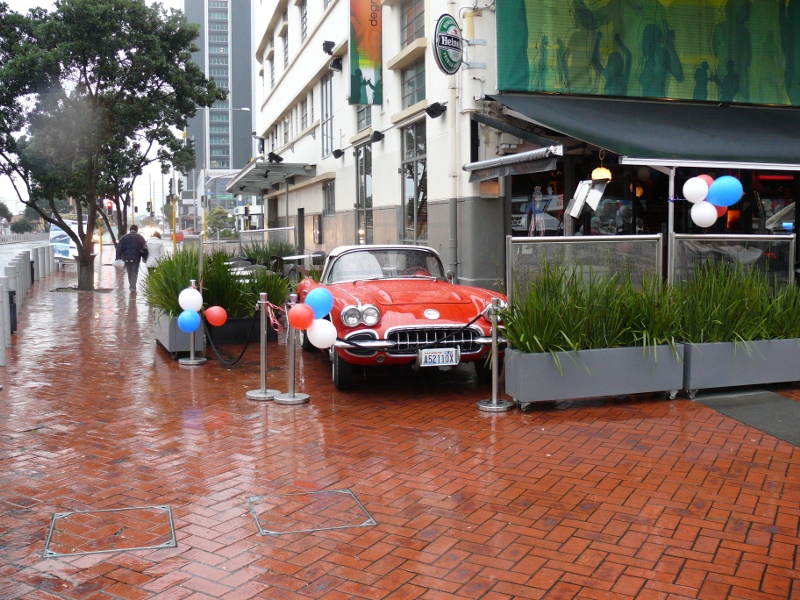 A Corvette next to a cafe in the yuppie yacht area. I wonder if that bothers them? It seems to be next to the Degree Gastrobar, however, I cannot find any proof after a Internet search.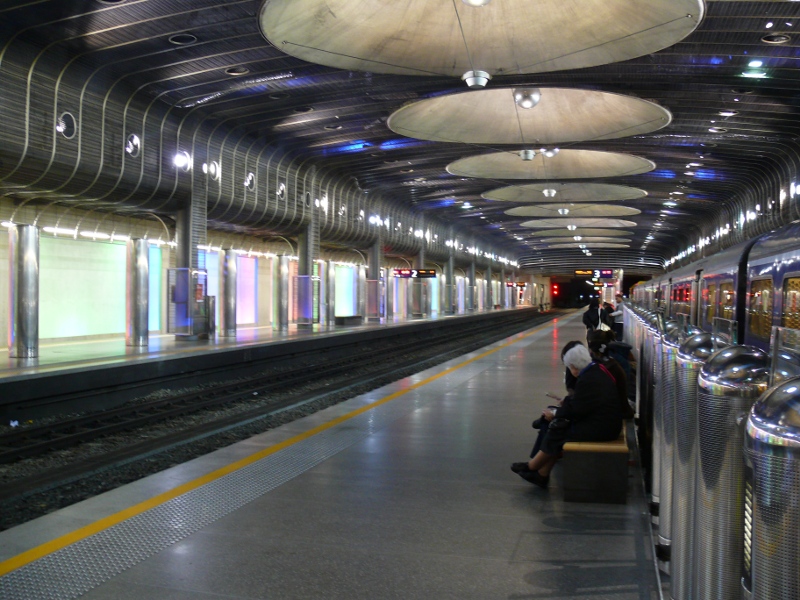 The rain became intolerable so I headed back to the train station. Britomart is a clean station.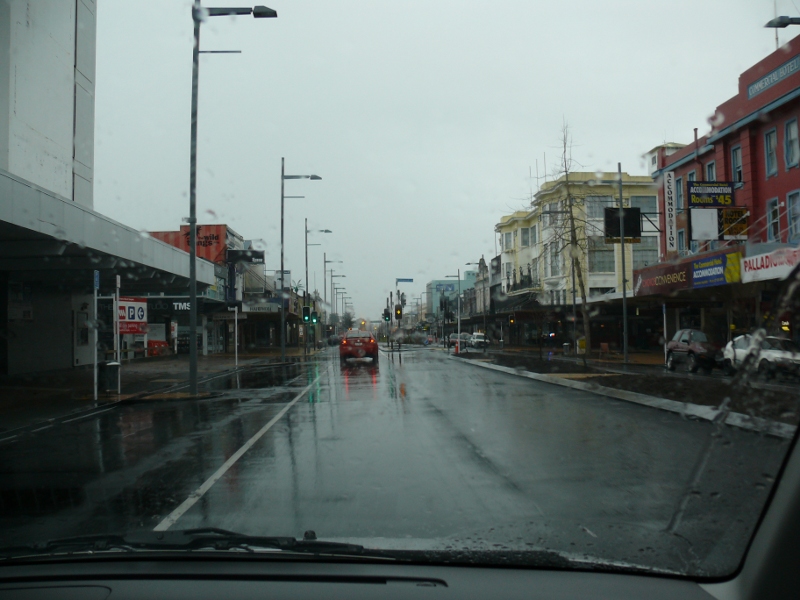 The next day I headed south into Hamilton. It was a wet Sunday morning so the roads were empty. I was hungry so I parked in a tow-away zone and went into Subway. Subways in New Zealand are pretty much the same as here. After flirting with the girl behind the counter, I resumed my drive this time with sub in hand. (Not quite as good as beer in hand...)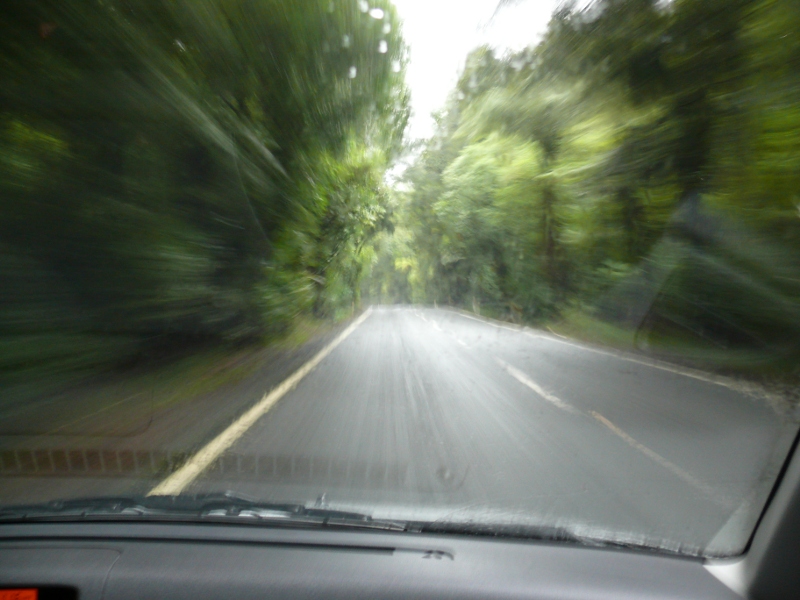 This is a cool shot.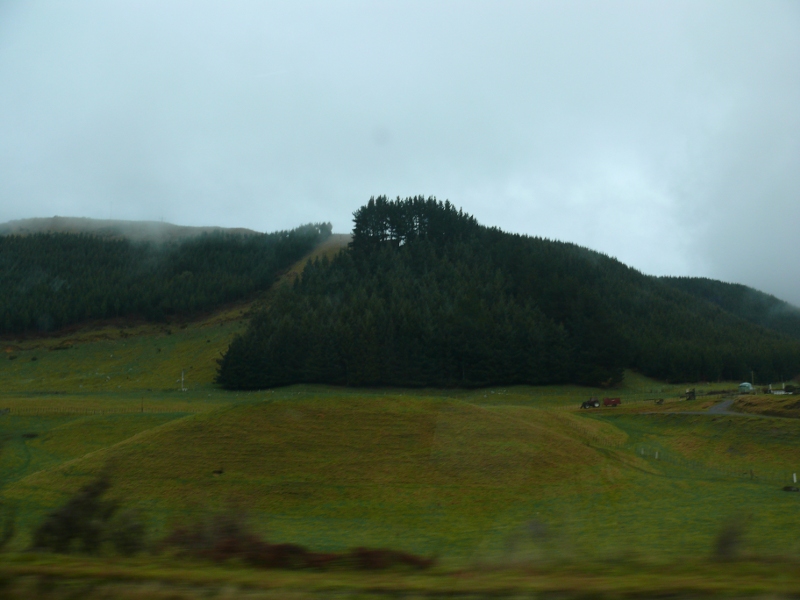 Even in the rain the scenery is amazing.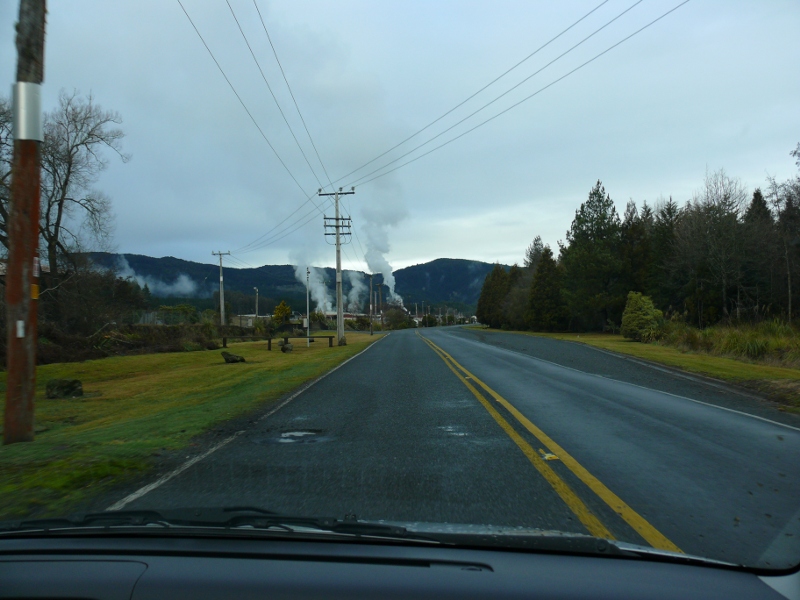 This looks like geysers but turned out to be some sort of industrial business.
Back on the road I witnessed a rare event. New Zealanders don't usually pass other cars.
I stopped and took in the scene. Remember this is wintertime in New Zealand?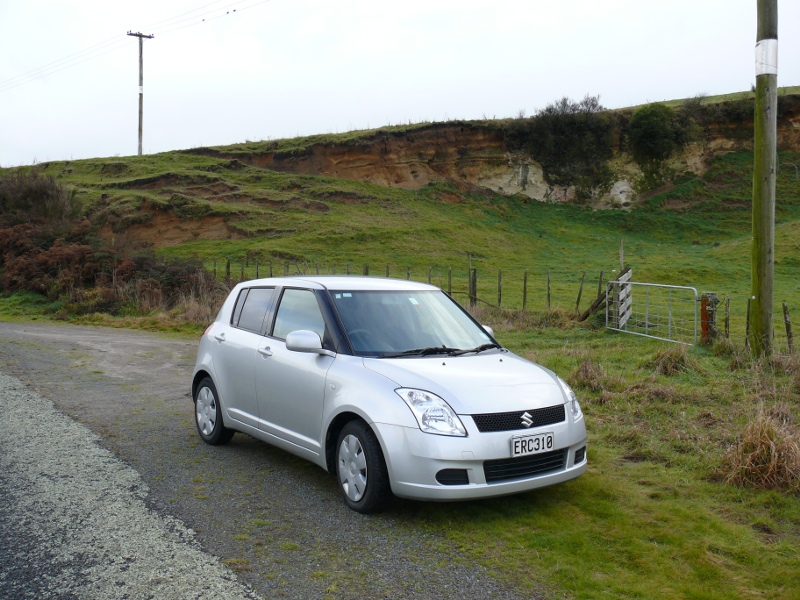 My rental car was a Suzuki Swift. It wasn't that swift but was reliable and easy to drive. It's an automatic. What was difficult to get used to was the fact that the windshield wipers and directional stalks are swapped. The directional is on the right. When I went to change lanes, I'd almost always fire up the wipers! The saving grace was the rain so I looked less the twat... Also, the volume knob is closest to the driver (on the right side). This makes sense in a right-hand-drive car. The radio was curious because it listed frequencies of 77 to 89 MHz, despite the DJs proclaiming the frequency in the normal 88-108 MHz range.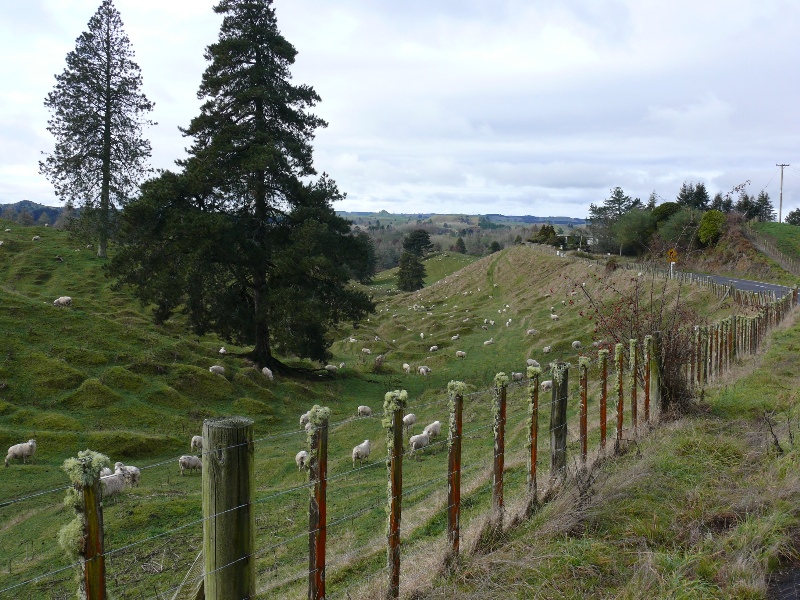 Grass over cool lava. Click for a larger photo. Now I see the similarity to
Iceland.
Though, New Zealand is lot tamer than Iceland!
Views over Maori (native New Zealanders) lands...
I found this thermal pond along a rocky road. As I was leaving a teenager came tearing up the road, slammed on the brakes, hopped out, darted over to the pond, put his hand in the water, and took off again!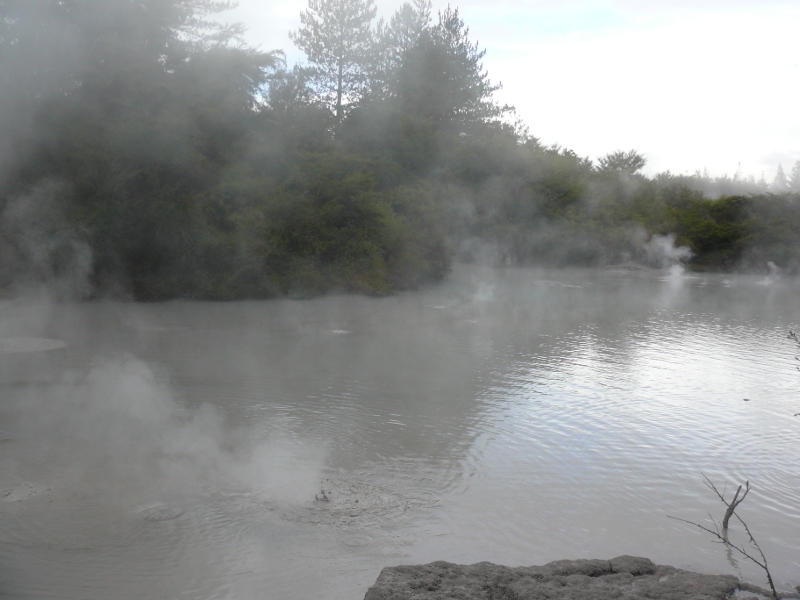 I stopped at a mud pond. It looks almost Cretaceous. I wouldn't have been surprised if a T-rex poked its snout out from the trees... and ate all of us!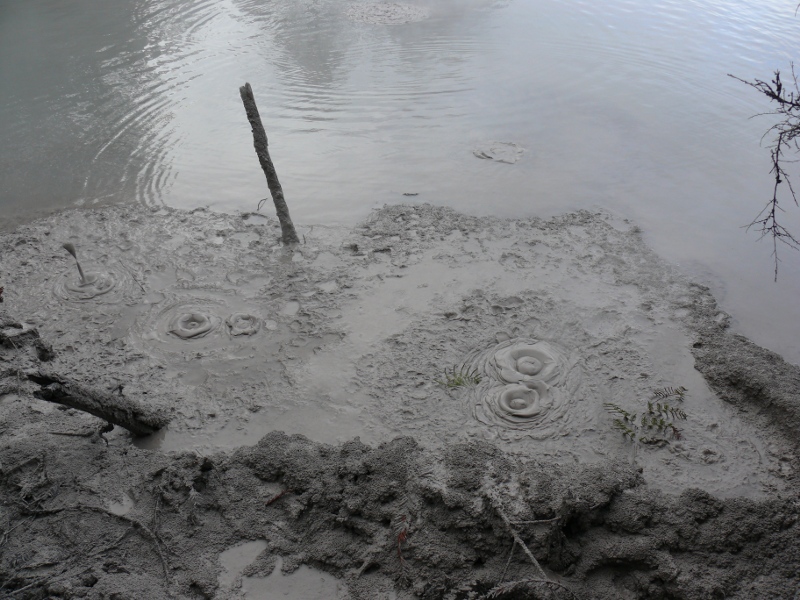 Shrek, are you ready for a bath? Watch a short movie of the bubbling mud
here.
If it doesn't work for you, try the original Quicktime format
here.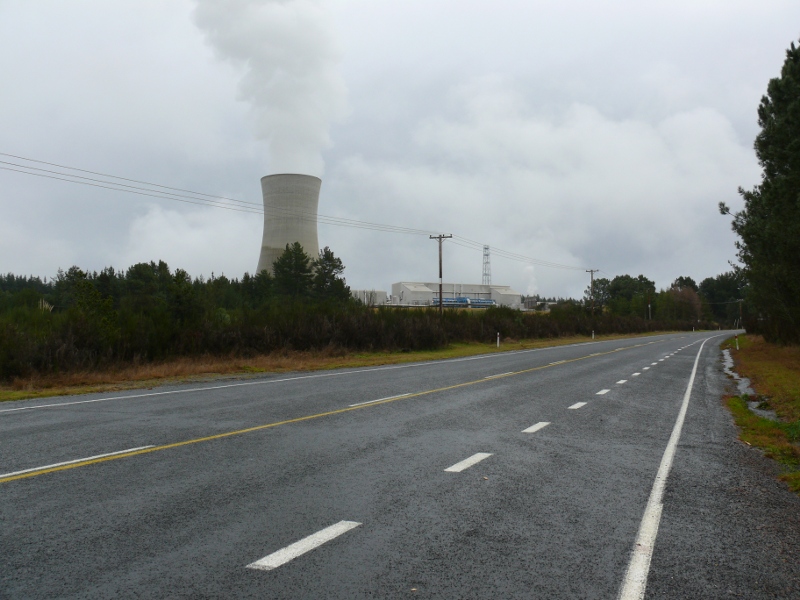 This isn't what you think it is. It's a geothermal plant. See below.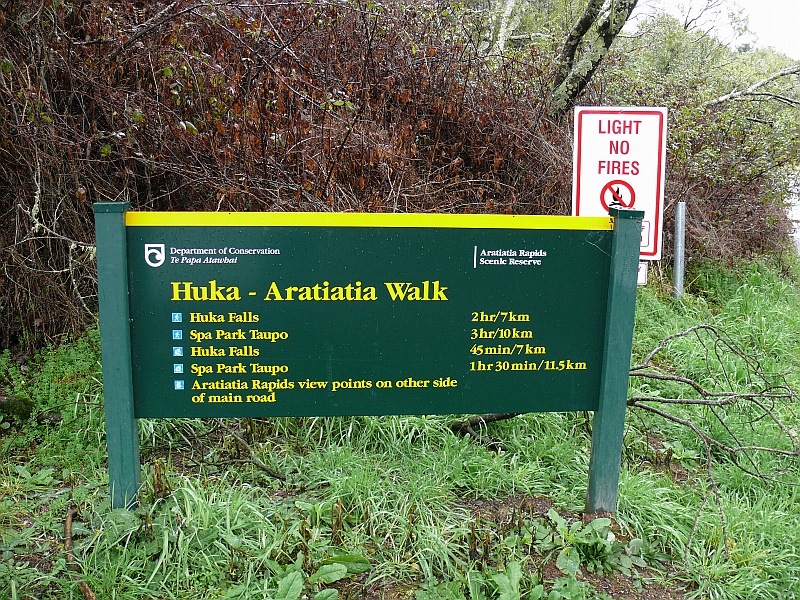 I stopped to see a waterfalls. Like in Ireland, signs are written in two languages. Also, I was thinking of starting a campfire but didn't know what a "no fire" is so I decided against it, lest I light the wrong type of fire.
The falls were pretty impressive. Remember that they may look small but several times a day they have to release water to avoid overwhelming the dam (upper left) and power plant. Click for a larger photo.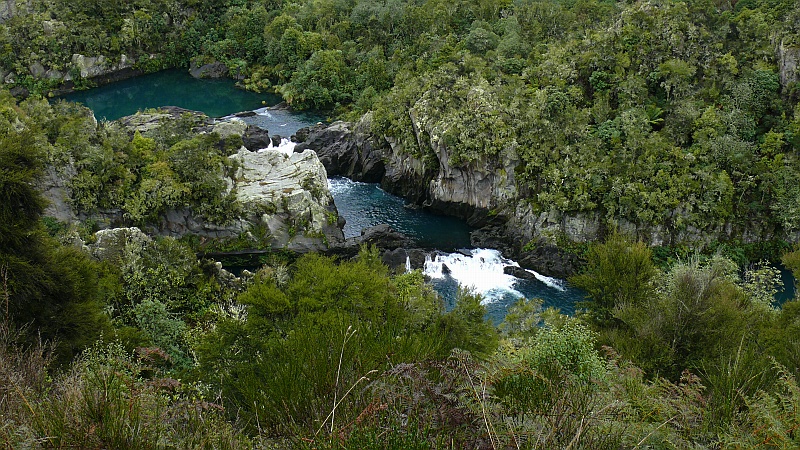 Here's a closer photo of the falls. Click for a larger photo.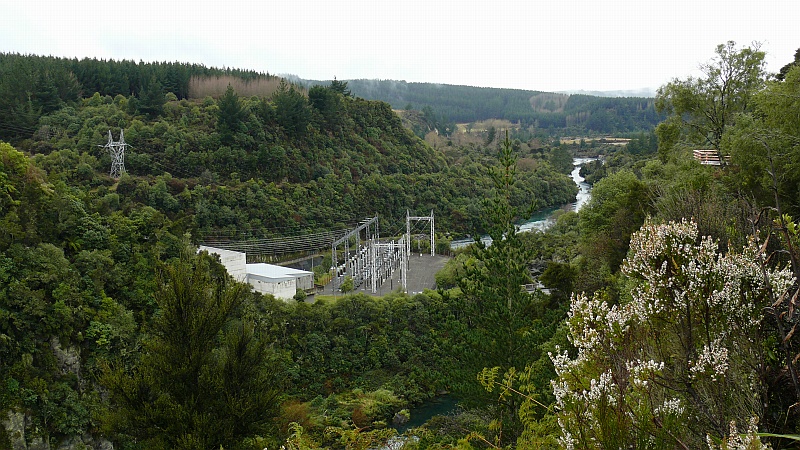 And the power plant...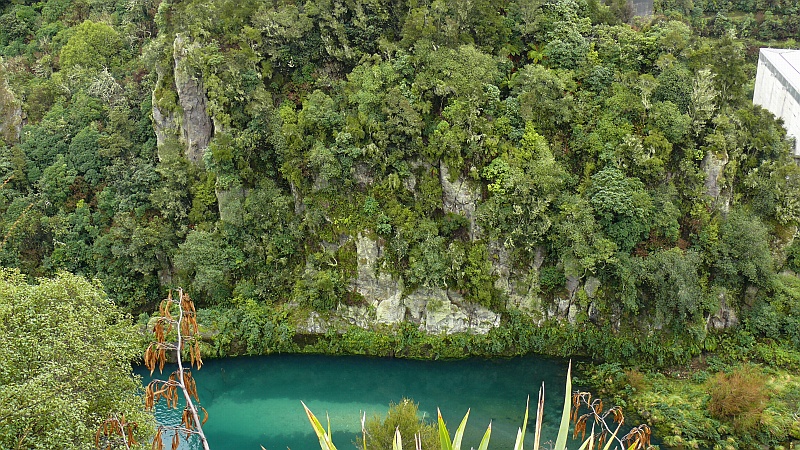 This unsual cliffside near the power plant is cool. Click for a larger photo.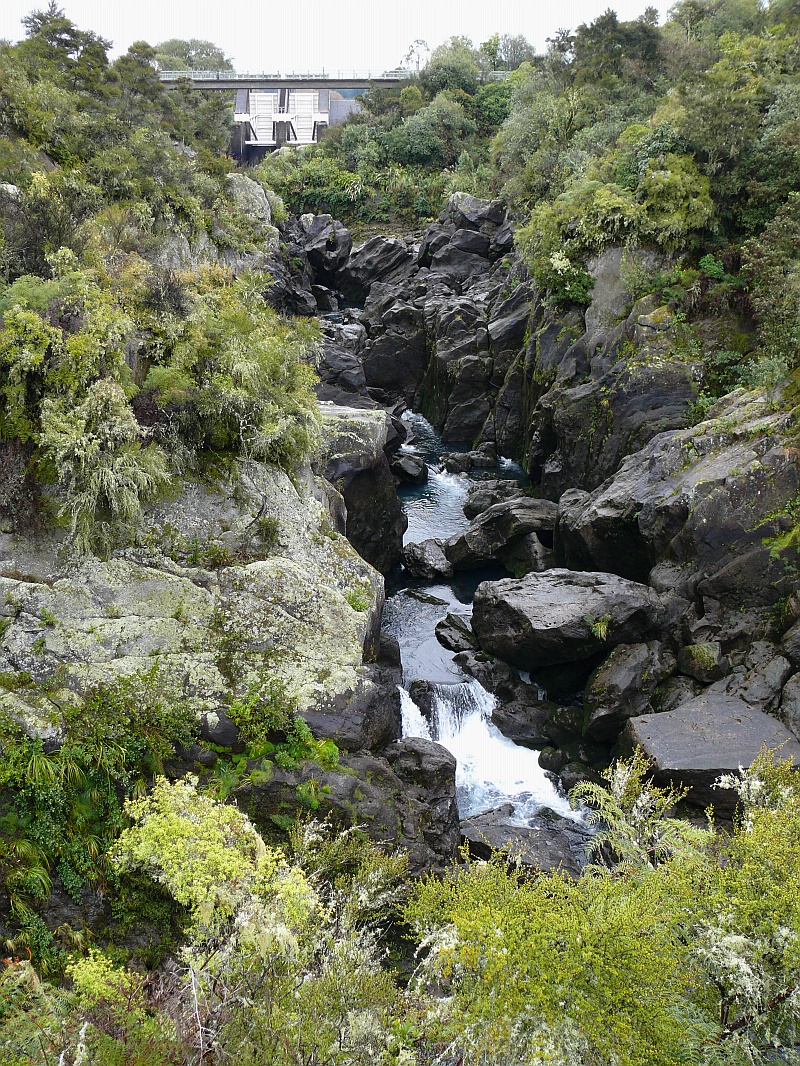 The falls and dam from a lower perspective. Click for a larger photo.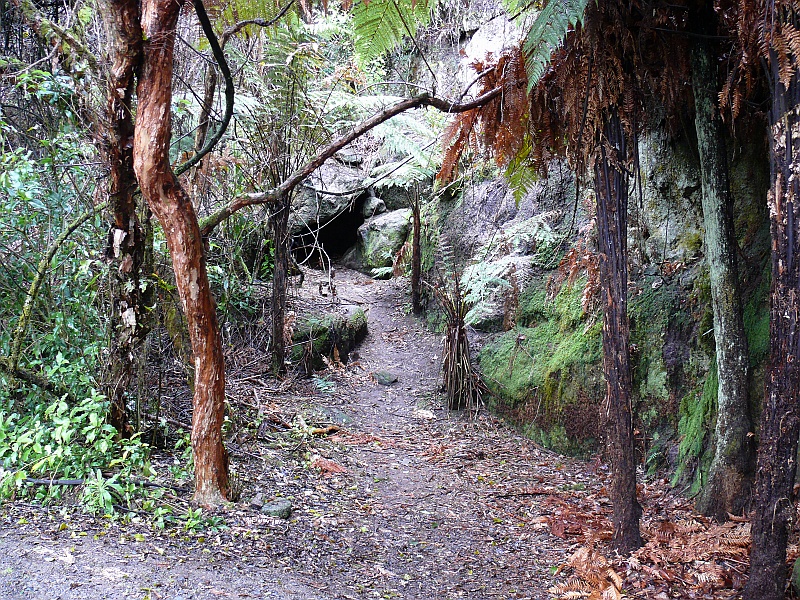 Does Grendel live in there? I didn't dare check!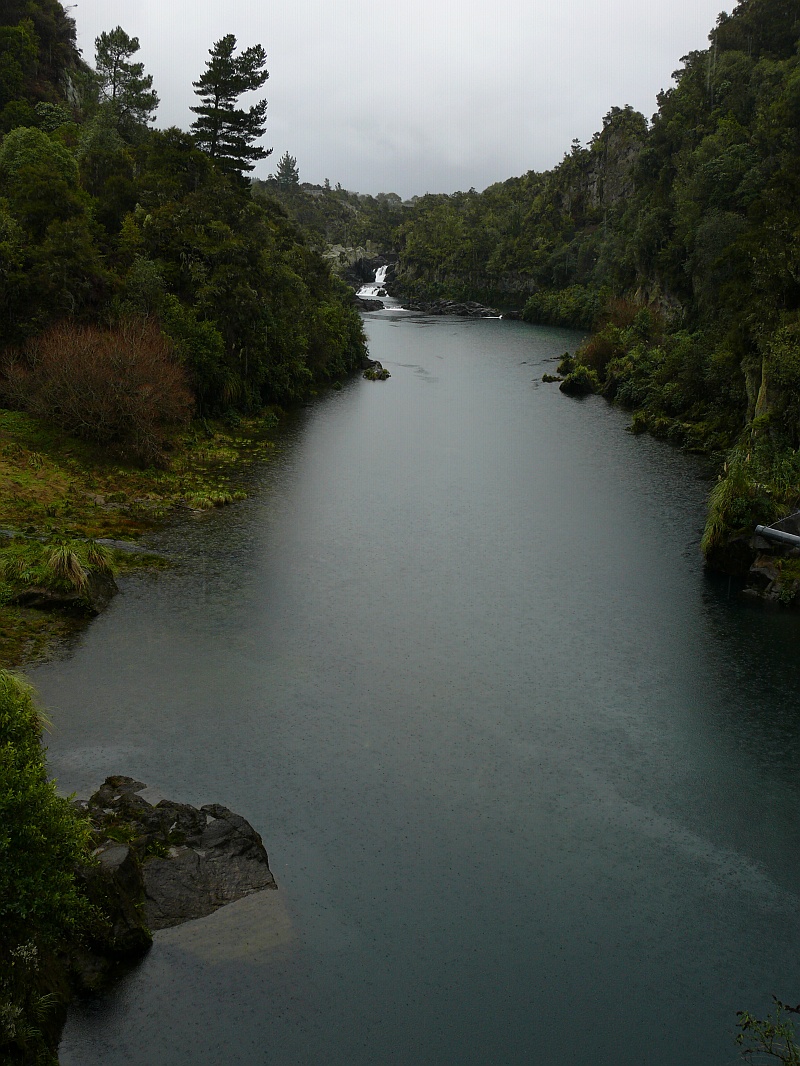 Here's a shot from the bridge by the power plant. Click for a larger photo.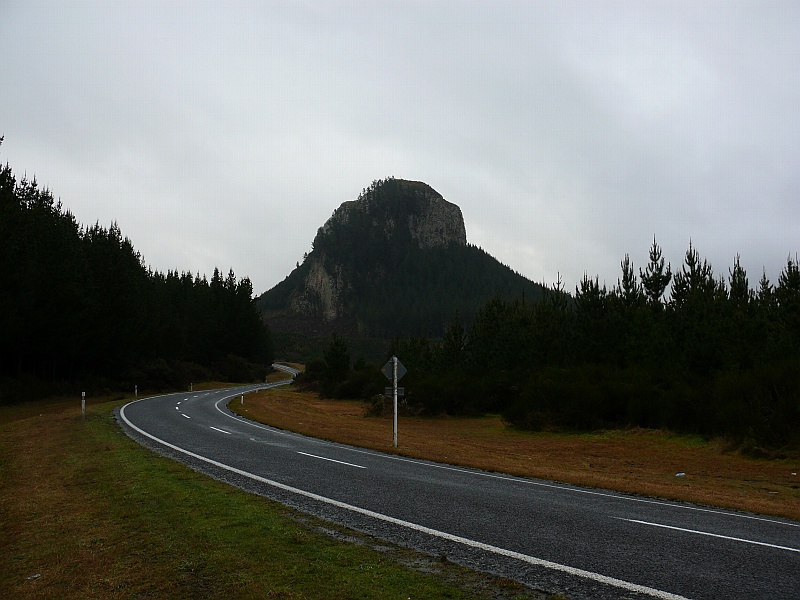 I stopped to take a leak and saw New Zealand's version of Devil's Tower? Strangely, I felt like ordering a plate of mashed potatoes.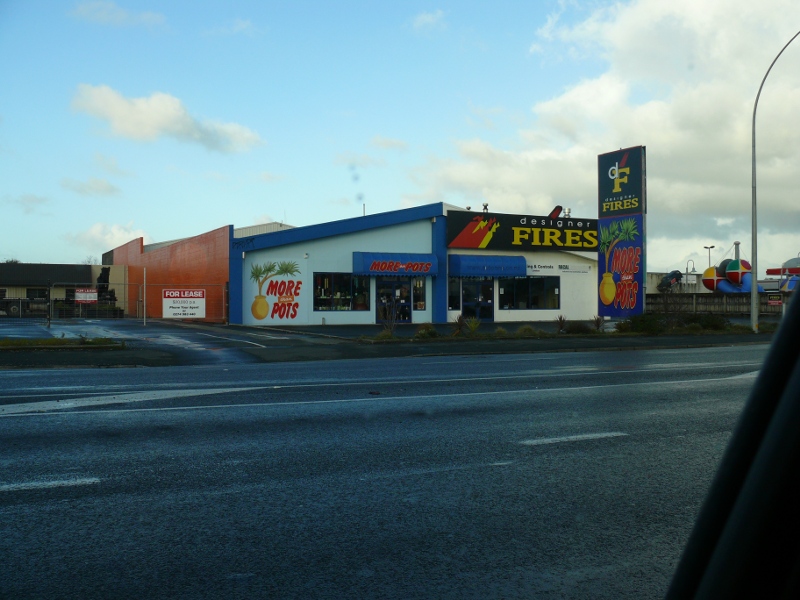 The shops are colorful, just like in Europe.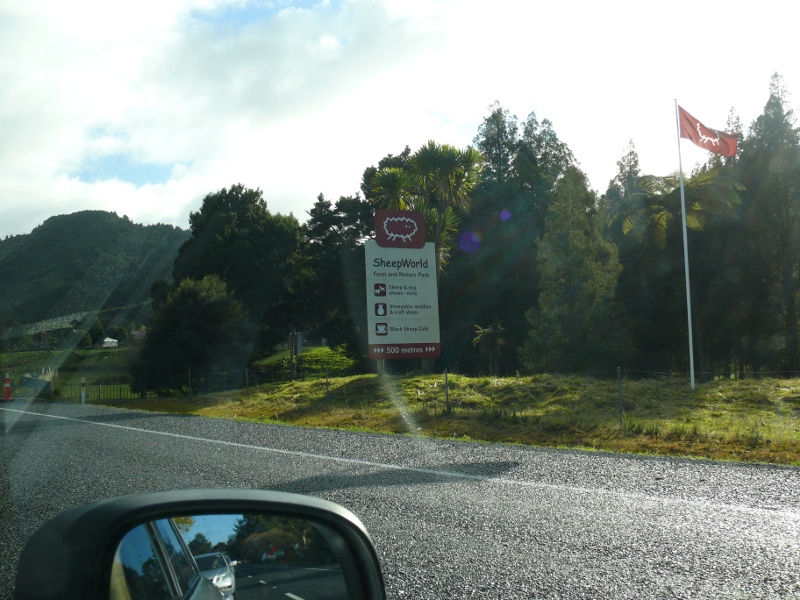 The sun came out just in time to photograph the sign of SheepWorld. I know I'm not a particularly sophisticated person, but uh, this is going too far!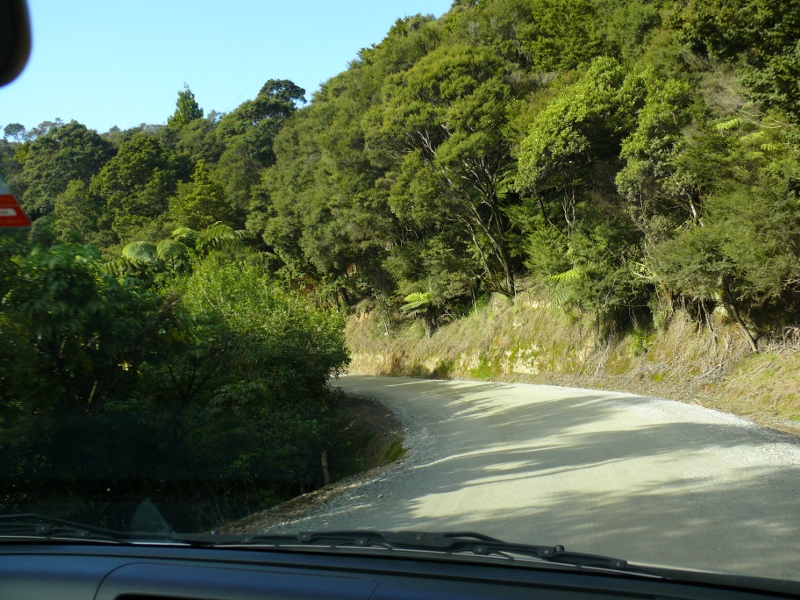 I got off the main highway and raced along dirt and gravel roads looking for hidden treasures.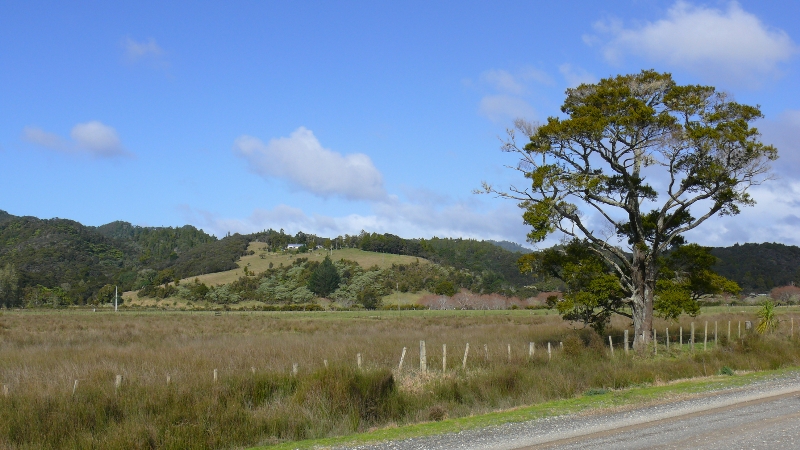 I really like this photo. I'm no photographer but this is not bad, right?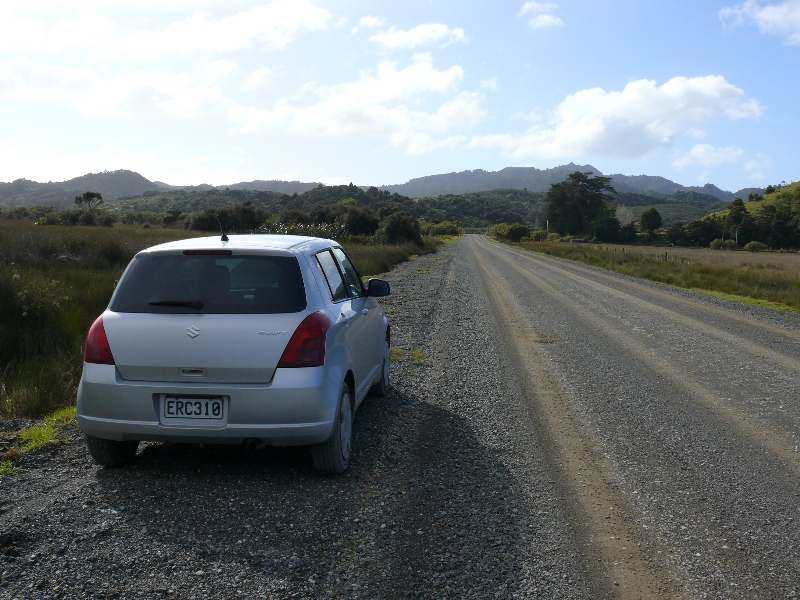 An open dirt road to somewhere. What more could I want?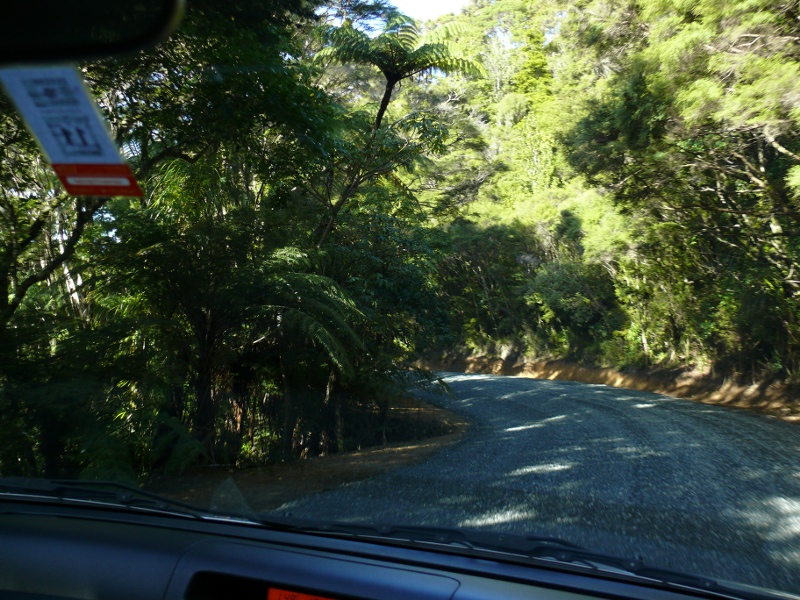 Soon I found my little Suzuki scurrying along a narrow path through a dense forest.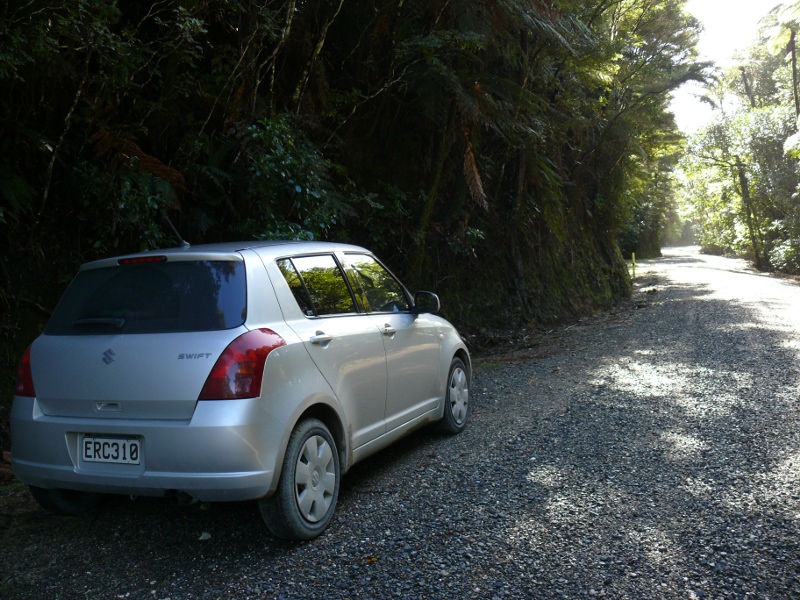 At one point I had to stop to videotape the location. Click the image to view video. Or see it with Quicktime
here.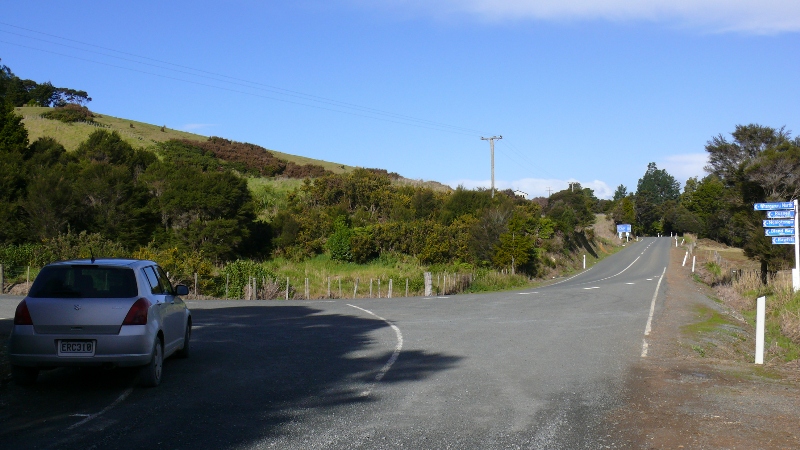 After driving on a road that didn't exist according to the map, I found my way back at the crossroads of civilization. I ended up heading inland towards Bland Bay.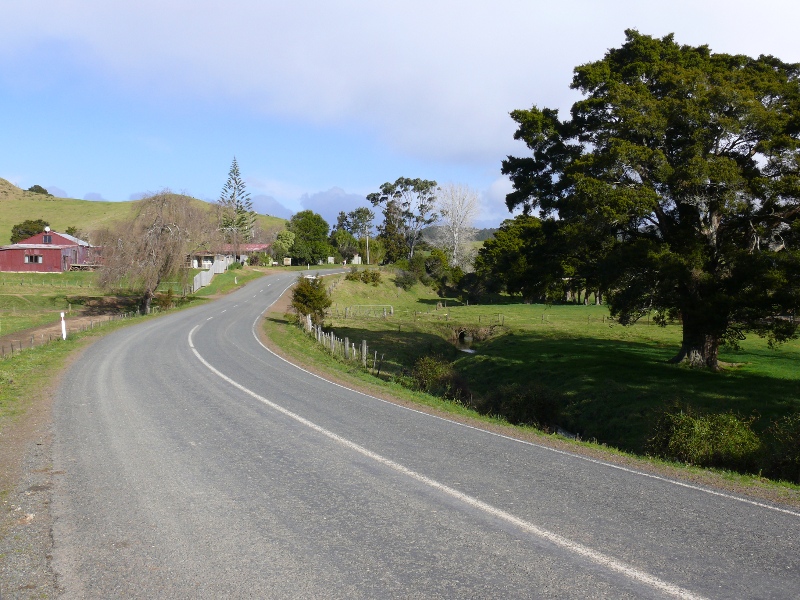 Here's another great shot. I am no photographer so I cannot do New Zealand justice. It's a truly marvelous country. Here I felt at home. The people are of the earth and make no bones about it. This security and self-esteem makes them a wonderfully down-to-earth and loveable people.
Isn't it a spectacular country that you could lose yourself in?
I found my way back to the coast. Beautiful.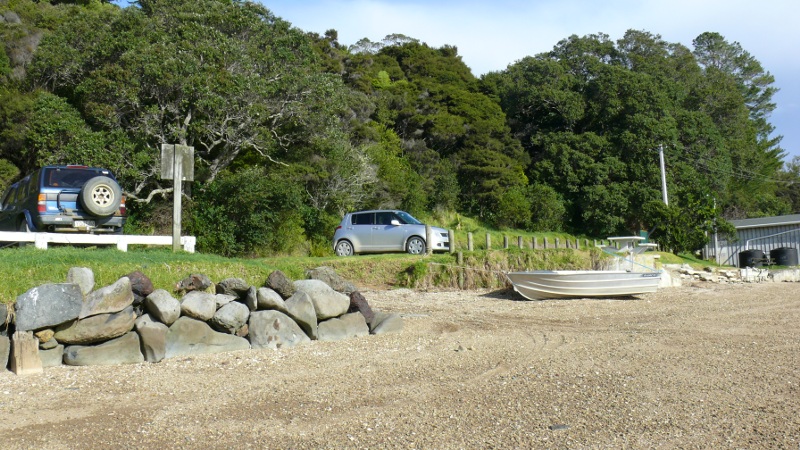 As I wandered around the beach, my loyal Korean waited for me. Perhaps it's a bit out of place, but this didn't seem to bother it. Like driver like car...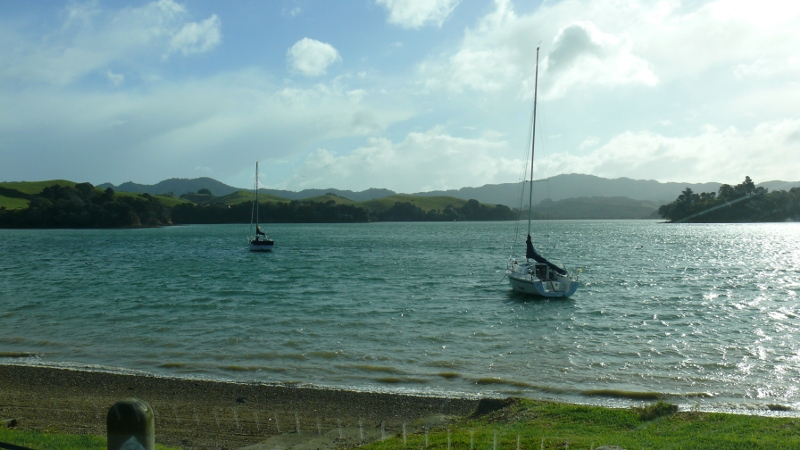 I looked out the windshield as I reached for the ignition key and thought: do I need to leave? I know this little bay is surrounded by wannabe-yuppies but I feel a sense that I can survive. I won't have to fight for every scrap of personal liberty. Ah, that is New Zealand.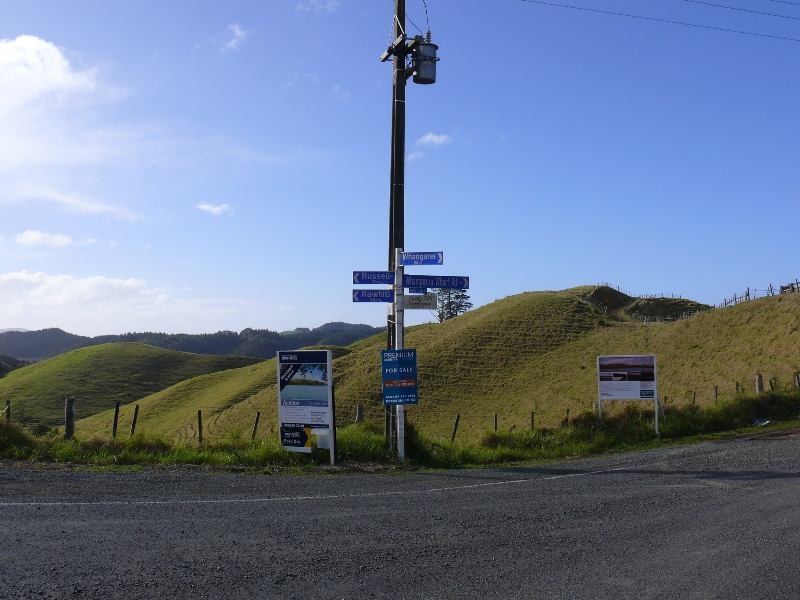 Back on the road, I came to a crossroads. Back to Whangarei or on to Russell? In this case, it was getting late so I chose the coastal route back to Whangarei and on to Auckland.
You may have thought I took a wrong turn, and so did I, but New Zealand just laughs and says there's plenty of scenery to go around. It's truly humbling when you take a turn towards a city on the way back to "metropolis" and find beautiful coastline. It's unexpected because you expected to be assaulted with road signs and crap motorway "services".
New Zealand isn't like that. Honest scenery to the last. It's marvelous. There isn't the conception that beautiful sights are reserved to the ultra-rich. In New Zealand there is plenty to go around, so have at it. I love it. The attitude is so much different than Palos Verdes in California. Thank you!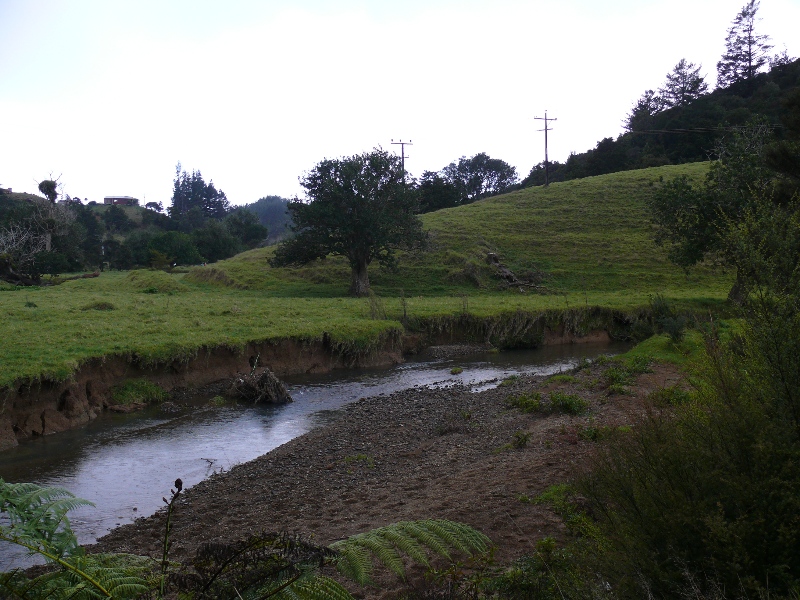 As much I dislike Tolkien's Lord of the Rings (I drink to watch those movies), this landscape does seem to encourage some big-footed hobbit to scramble by.
At this point the photos just cannot do New Zealand justice. The scenery was breathtaking. It was enough to stop me from driving back to a comfy bed so you can understand that I am not overreacting.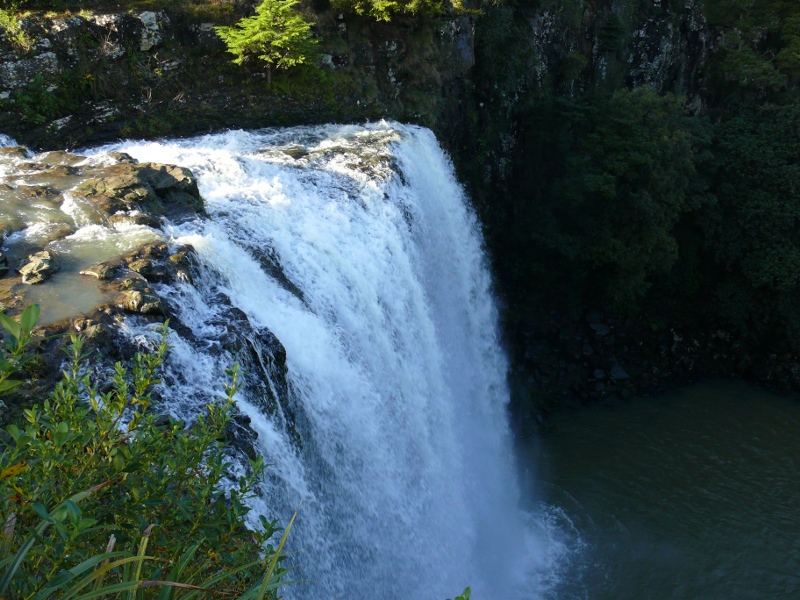 Back near Whangareri, I looked for the falls. I didn't expect to find signs that directed me turn-by-turn though the outskirts of the city. Cool! At the falls I found that this was a popular stop.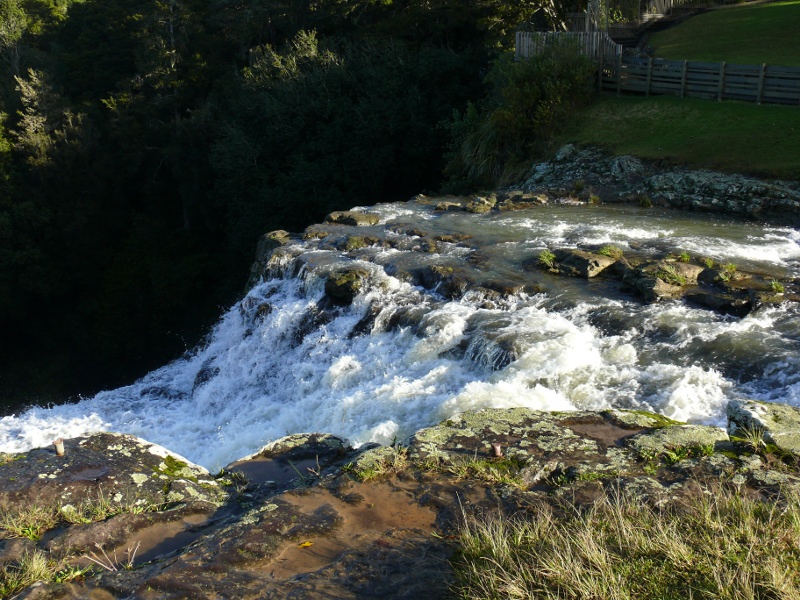 As I followed tourists down to the base of the falls, I understood that these warranted the signs and tourism: this is powerful water.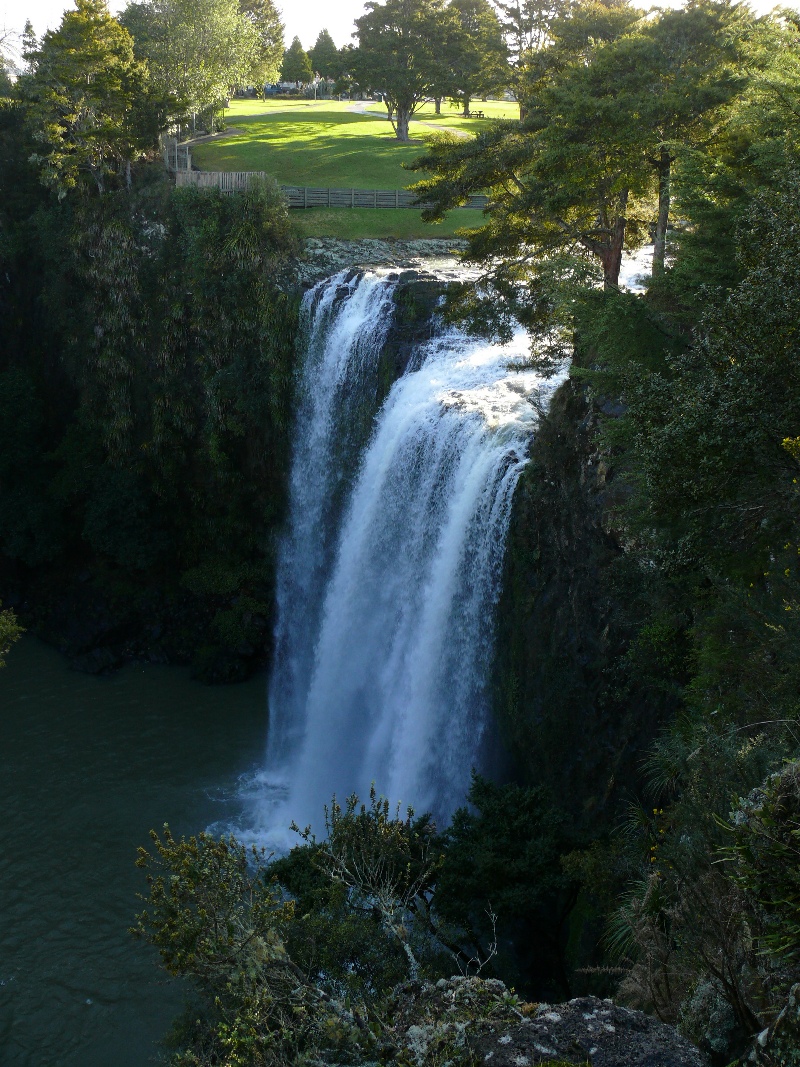 Here's a side shot of the falls.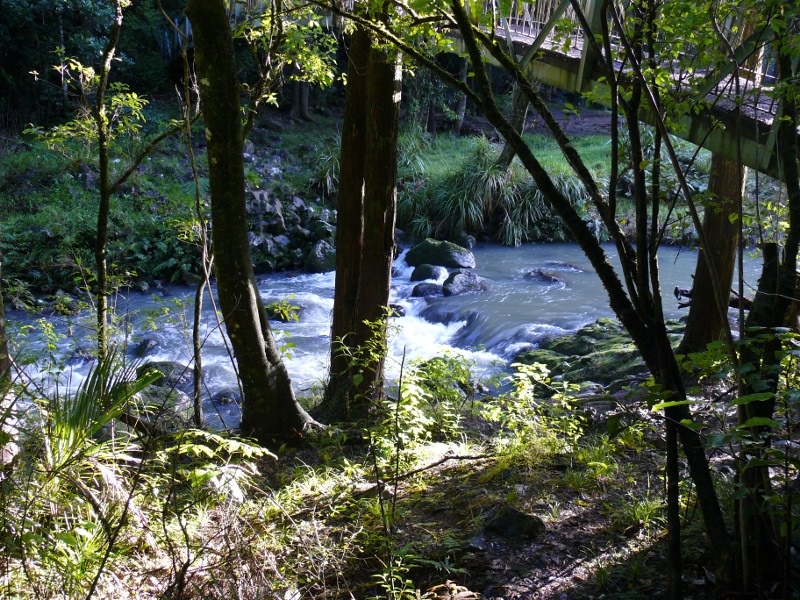 There's plenty of power in the water even after the falls!
At the base of the falls I was warned by a couple of teenagers that that the rocks were slippery. Yeah, imagine that? Me, a single guy by himself (who could be perceived as some weirdo), is warned by a teenage couple about a hazard. What a wonderful country.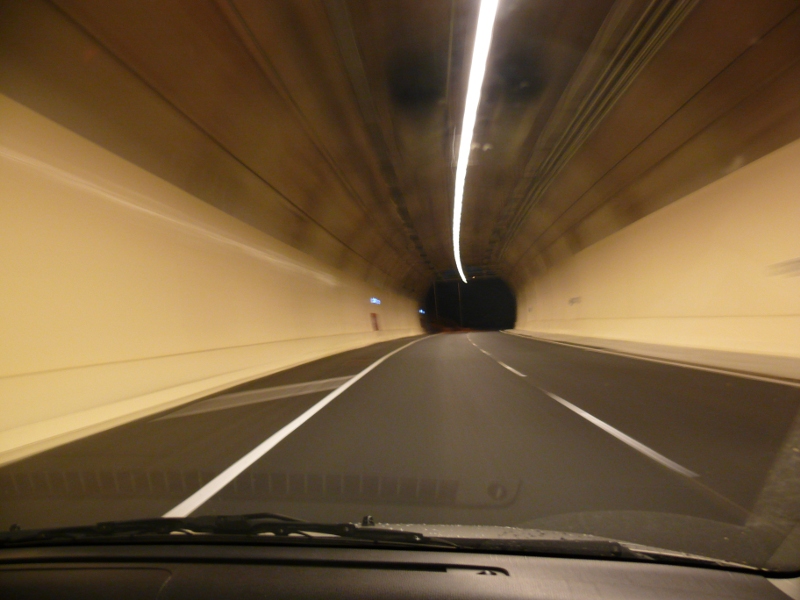 I headed back via the tollway. Toll roads in New Zealand are curious. You may use the toll road as many times as you want but a TV records how many times you use it. On the way back I found a "toll plaza" exit and stopped to sort out the "damage."
You punch in your plate number at a keyboard and it returns all toll fees. That's a cool idea. Just like in the States they warn motorists to get off before acruing a toll. Just that in New Zealand they don't make you stop to take ticket or pay. Curious.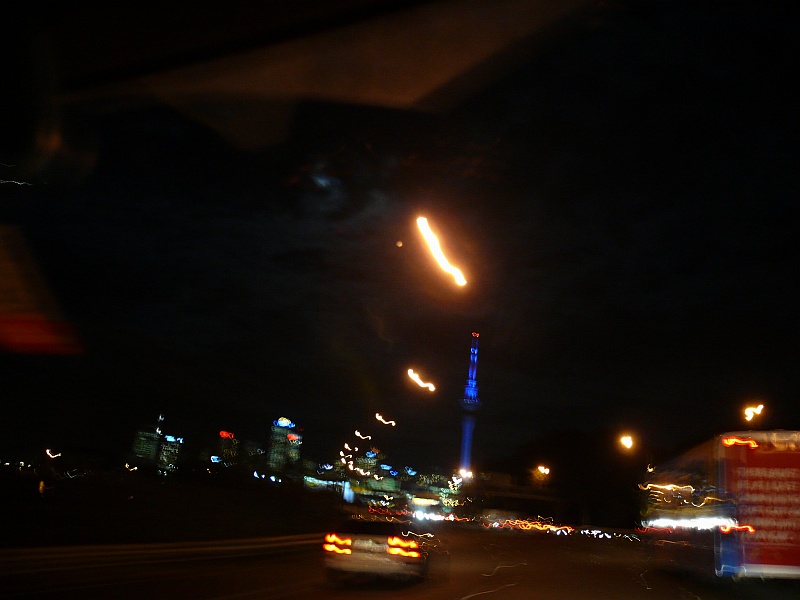 I took the Harbour Bridge back into Auckland. From this bridge at night, the city is shockingly colorful. This is the best photo that I could take while driving.
I did download a good photo from
Panoramafactory.net
so you can see it
here.
Before checking out of the hotel for my last day, I snapped photos of the junk food that I ate.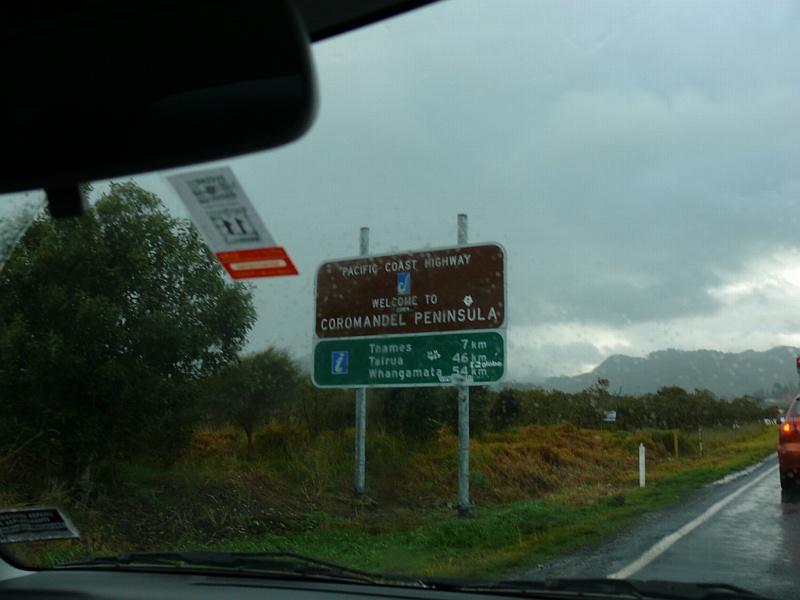 I drove the Coromandel Peninsula on New Zealand's PCH.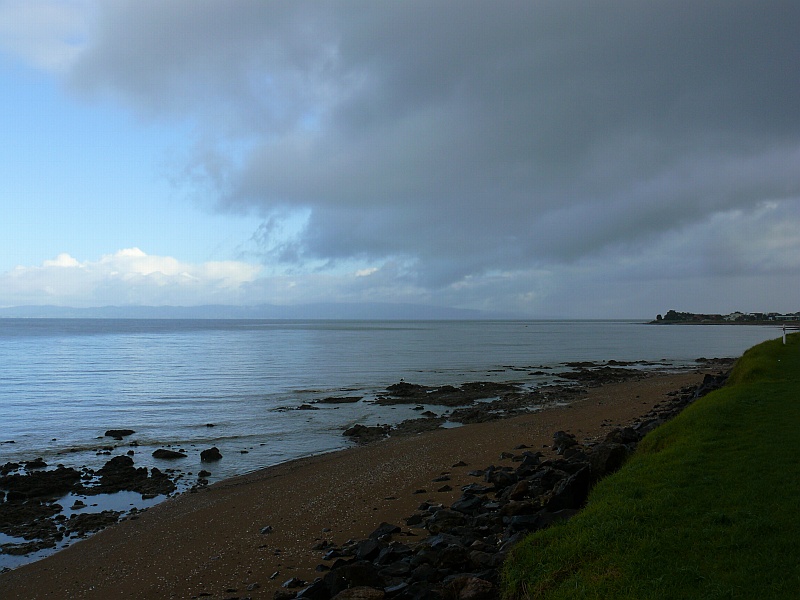 Ireland?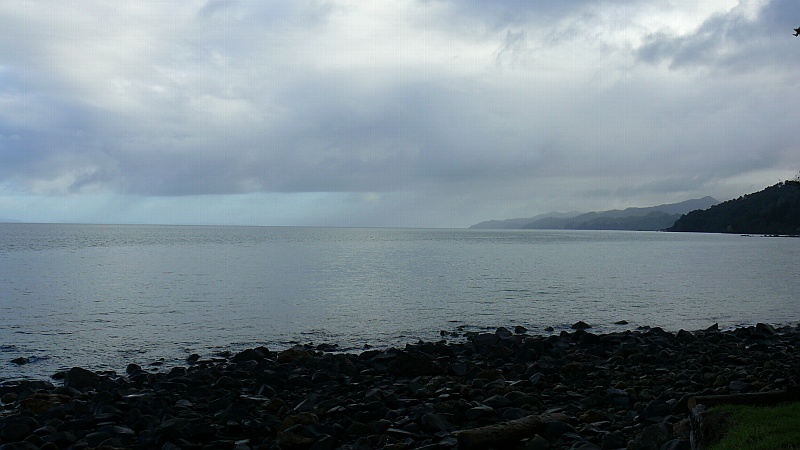 Iceland?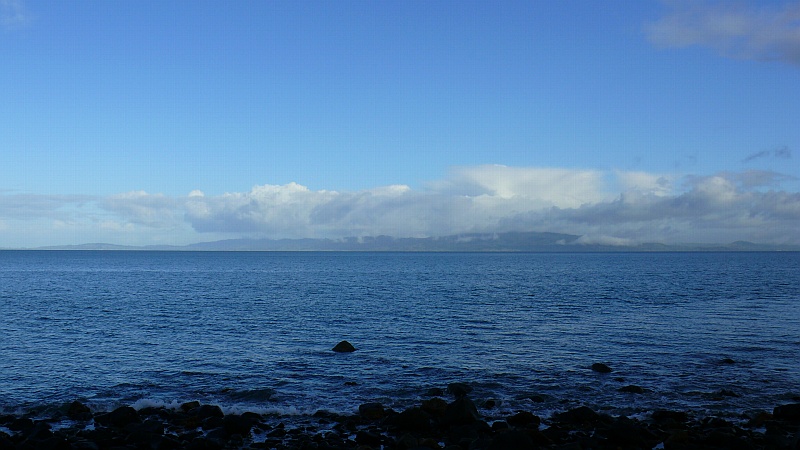 No, New Zealand!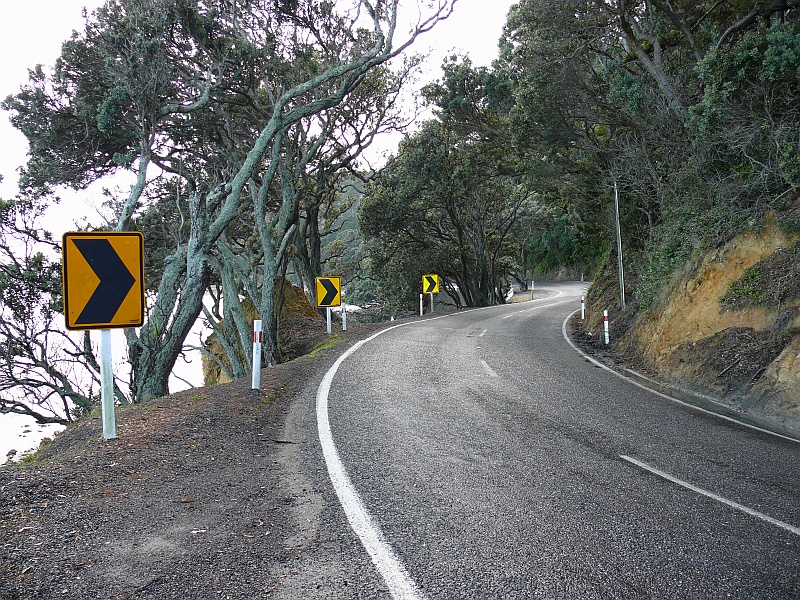 Don't make a mistake or you could end up in the water! I got the hang of it and scared an old guy coming the other way. Oops.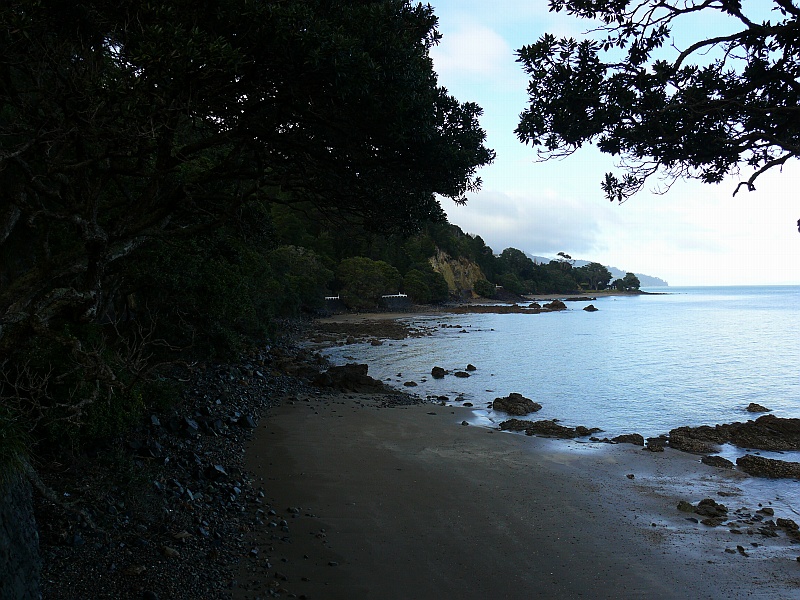 You can see how the road was built right on the edge.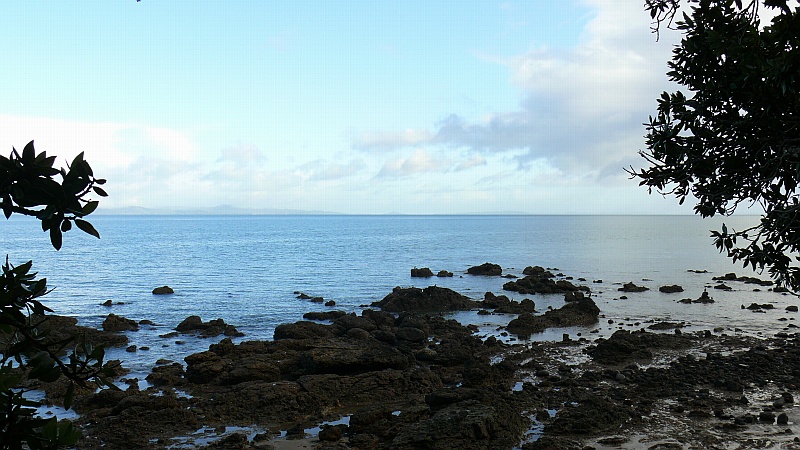 The scenery was amazing too.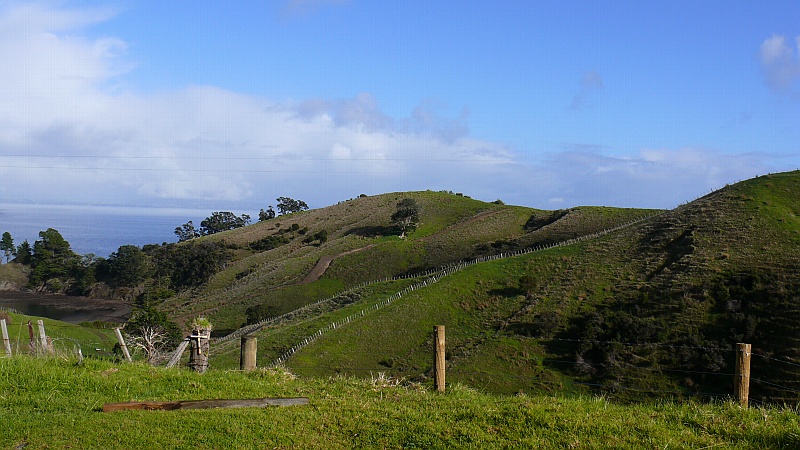 The road turned and climbed a hill.
Wow!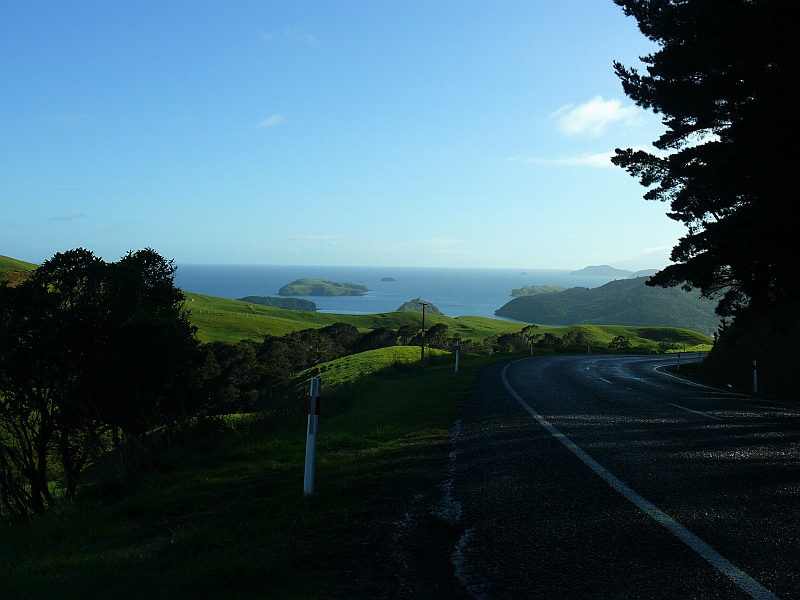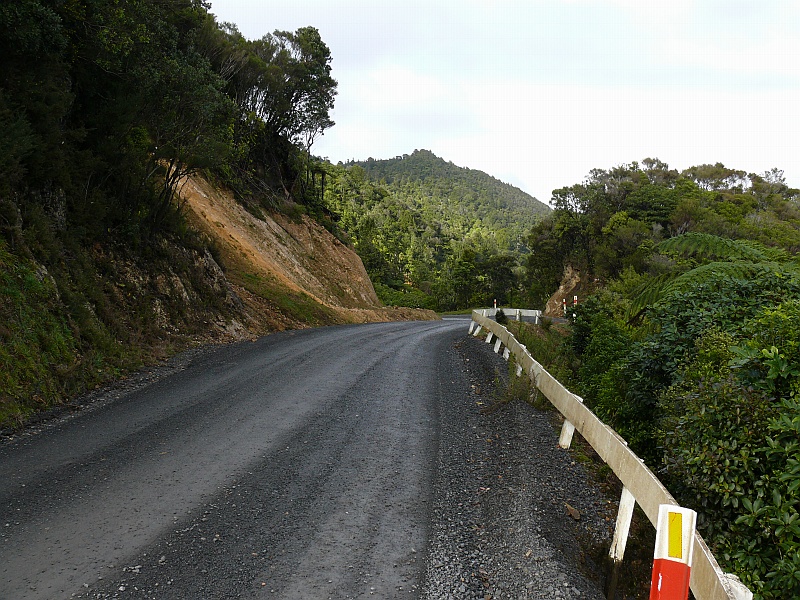 By this time I was comfortable driving this Swift on gravel roads and I pushed the limits. The car tends to oversteer before understeering! This thing's front-wheel-drive too!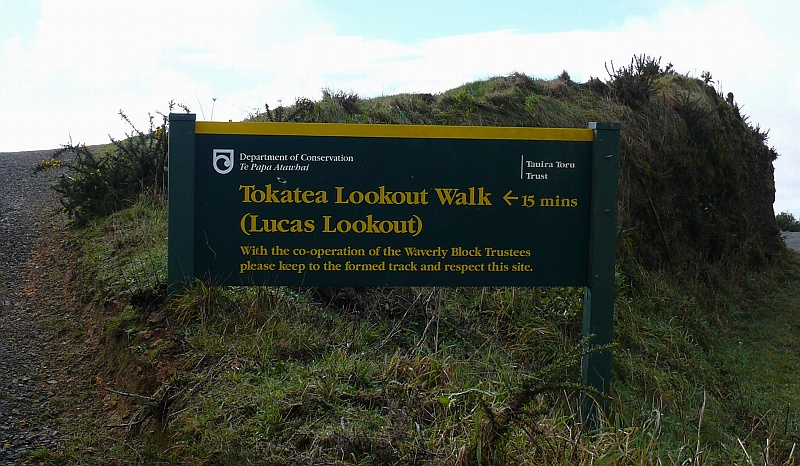 By this time it was afternoon so I was thinking of heading back to catch my 9:30 flight. I hadn't done any hiking in a few days and was a bit restless. Fifteen minutes there and back, no problem.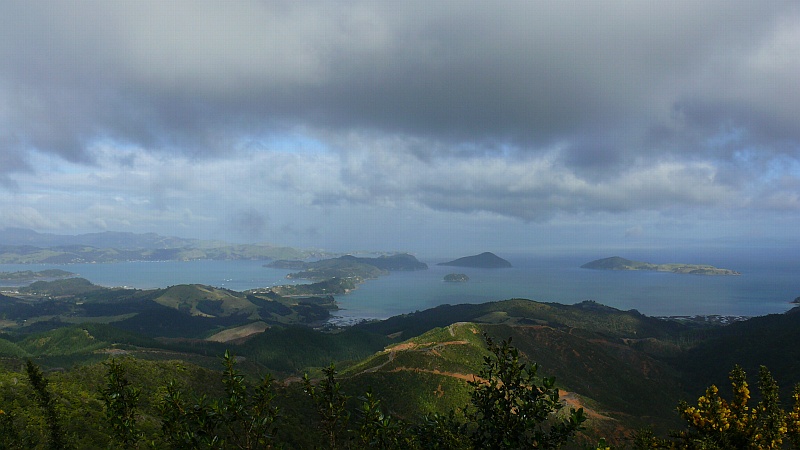 The trail hadn't been walked for a while because I had to walk around fallen trees and parts of the trail was flooded. After an hour (a New Zealand 15 minutes) I got out of the trees.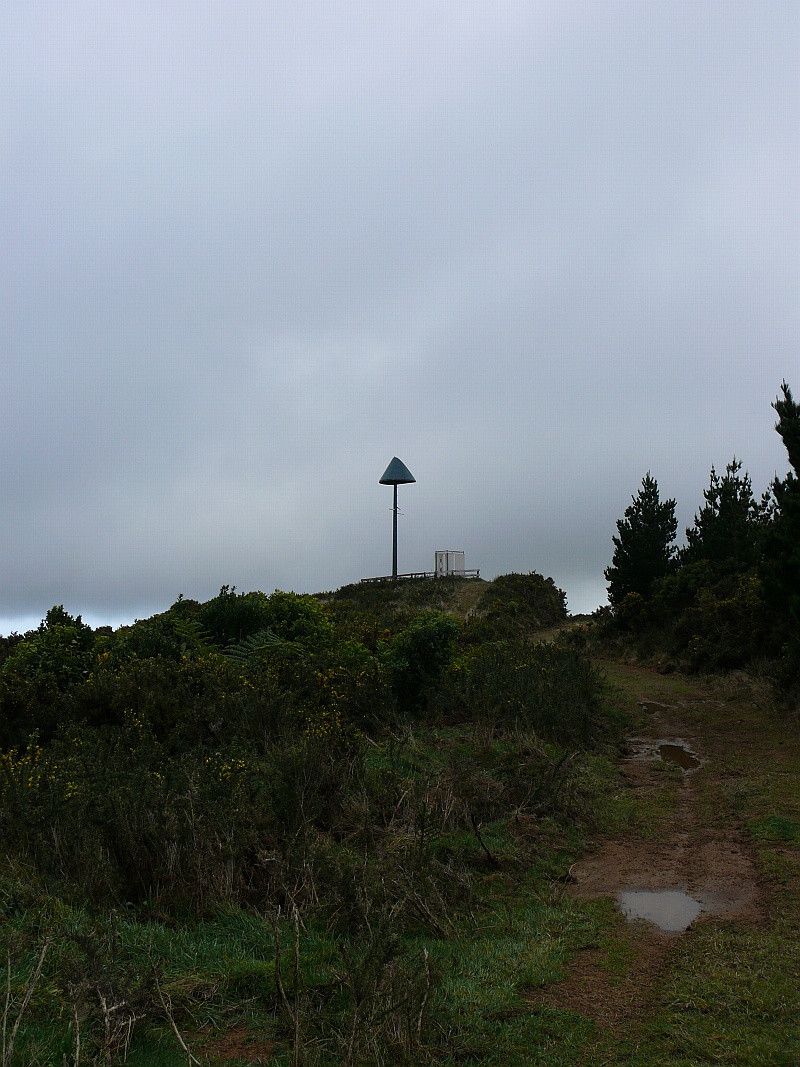 Another twenty minutes later I saw this structure in the distance. Was that the lookout? You can also see a trap to catch some small rodent.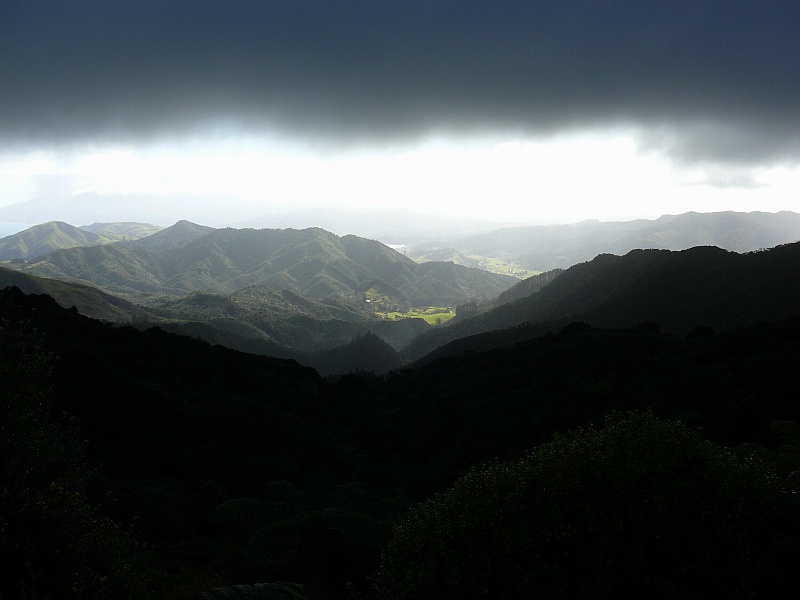 The structure turned out to be some sort of relay antenna and an outhouse. The view the other direction was cool, though.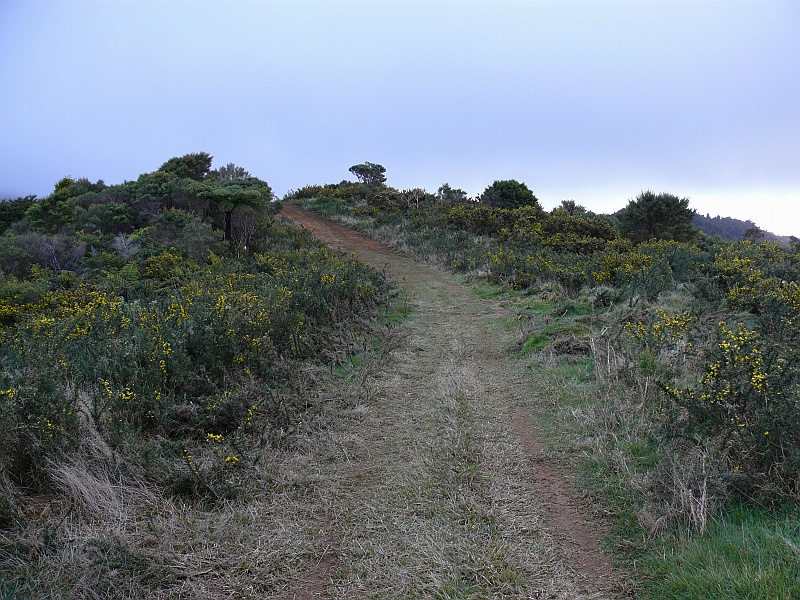 Up here the tracks weren't washed away and I saw that an ATV had been riding along it.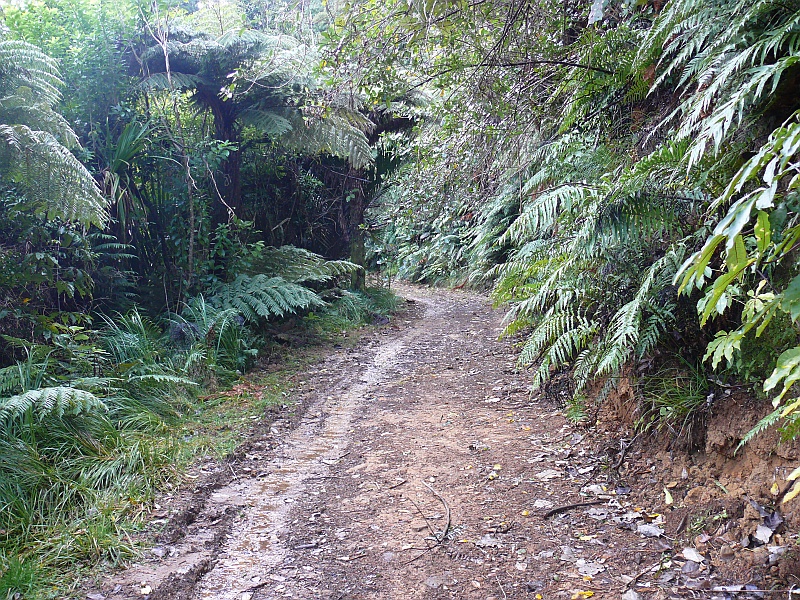 The vegetation changed to look more like a rainforest. By this time it was raining on and off. I kept going intent on finding a better lookout.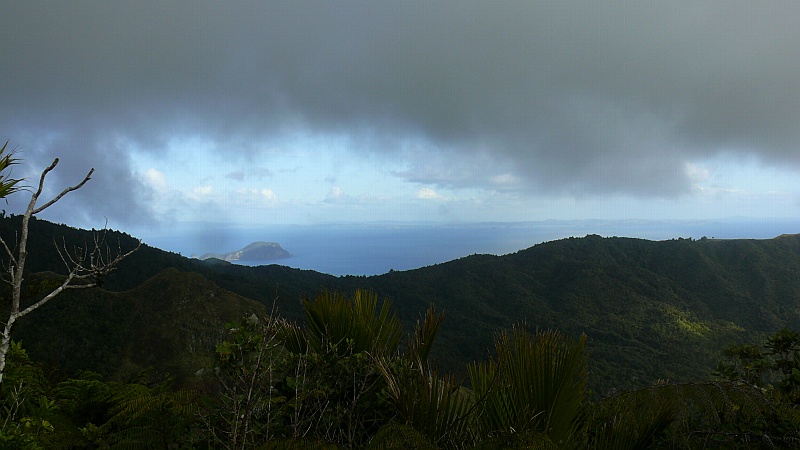 I climbed a very slippery slope and took this photo. By this time I'd been hiking for nearly two hours and it was raining steadily, but lightly, now so I turned back.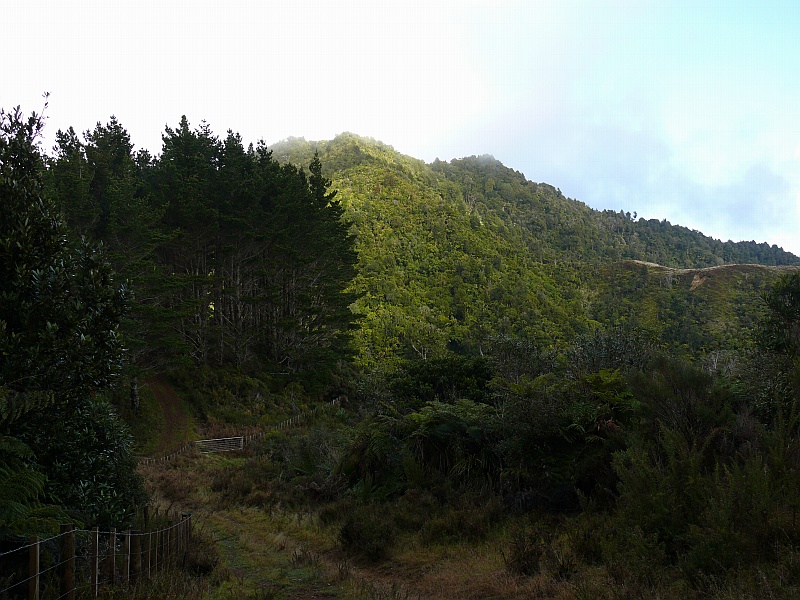 This is a neat photo showing the edge of the pine forest. Peaceful.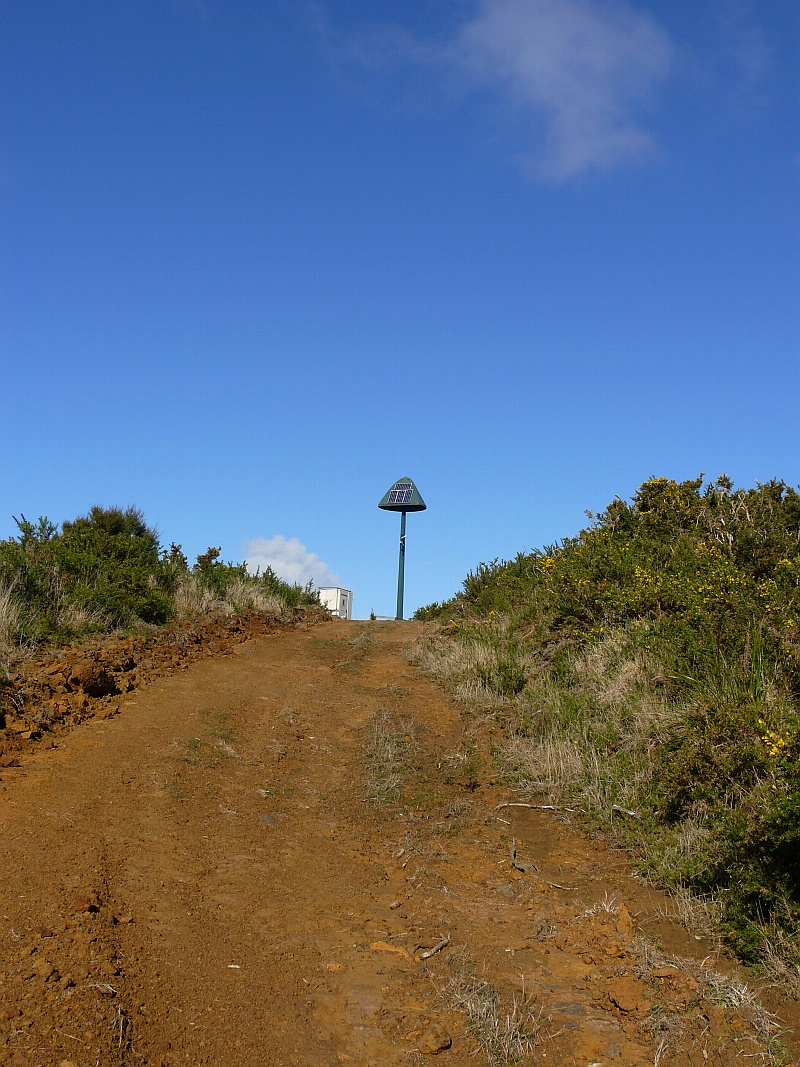 I think this was the lookout that the sign was talking about.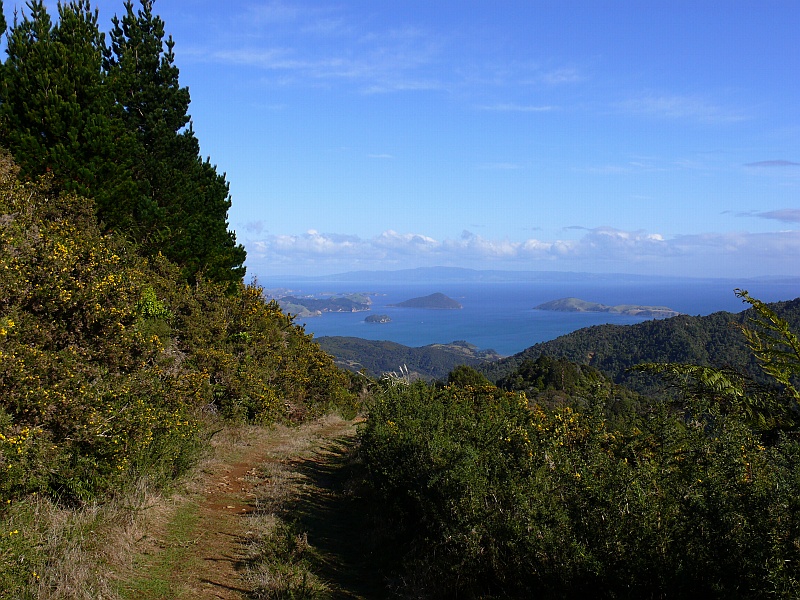 This is a neat shot as I hiked down.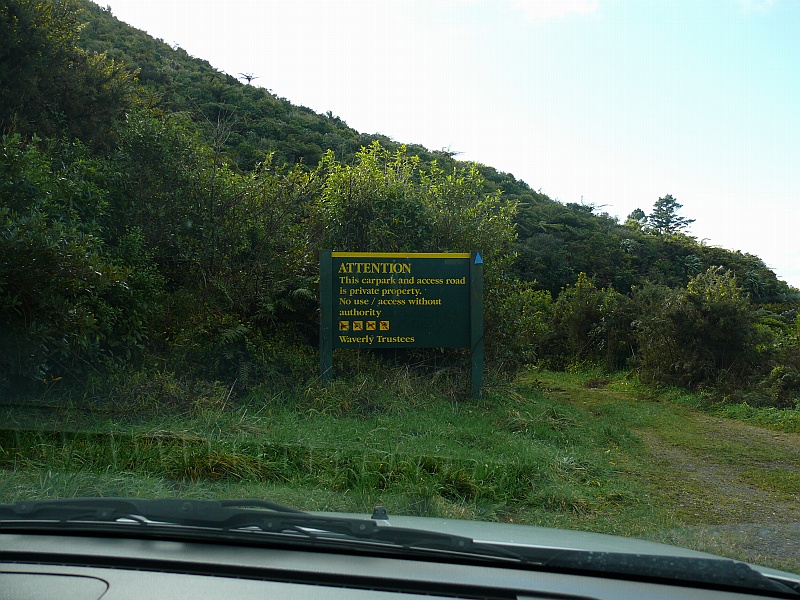 I didn't read this sign until I got back. Oh well.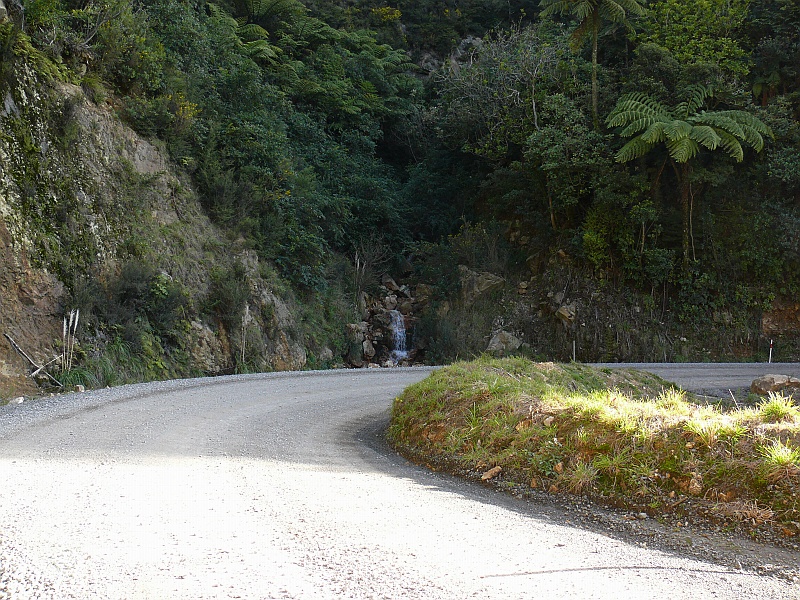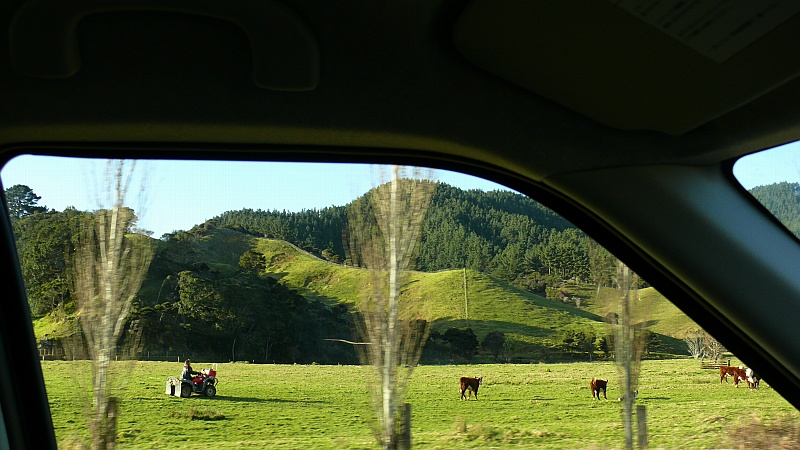 Now that's a good way to round up the herd!



Copyright © 2002 - 2018 Billsuniverse.com