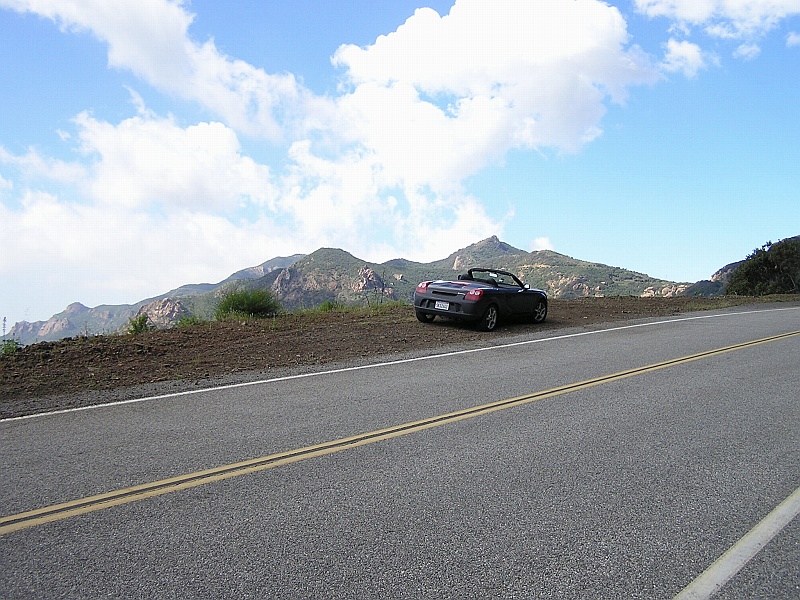 A great view up in Malibu.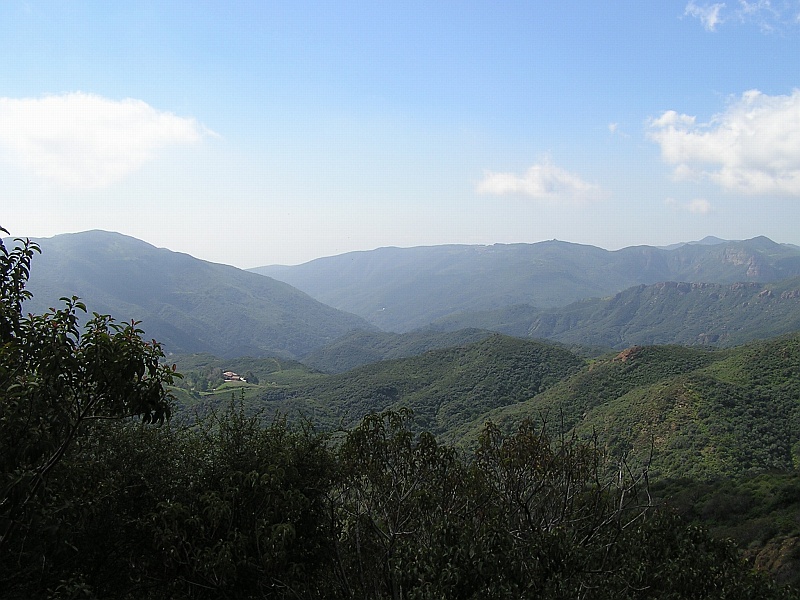 It's hard to believe that one of the largest cities in America is nearby.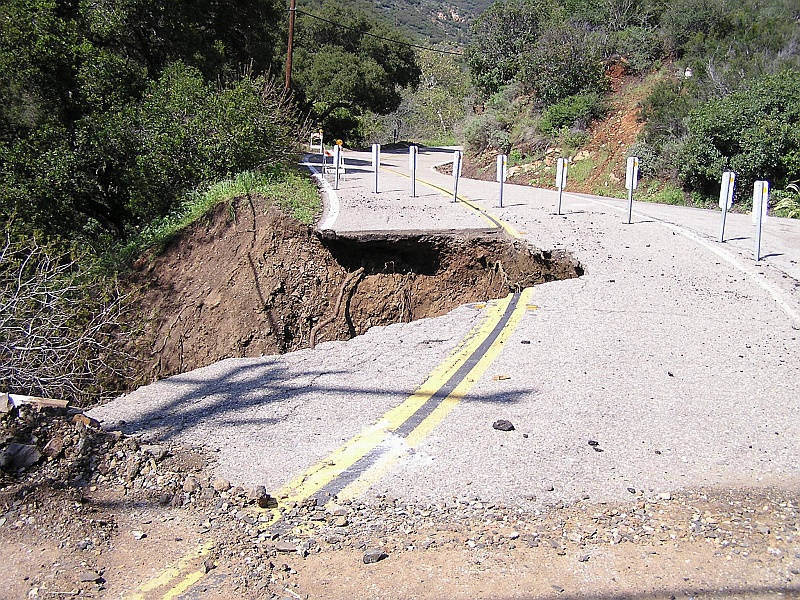 A damaged road that was washed away during the unusually heavy rain this winter.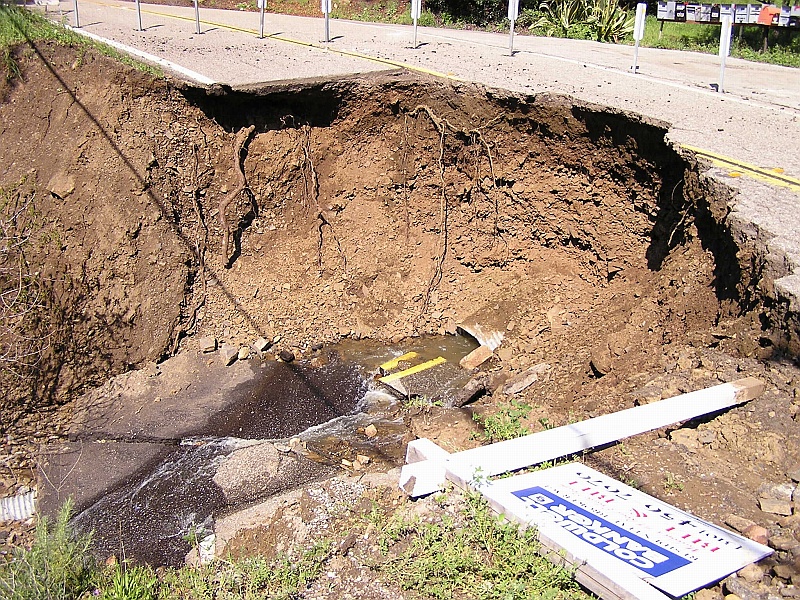 This makes a good anti-real estate advertisement! But I bet the land is really cheap now that it's spread down the hill.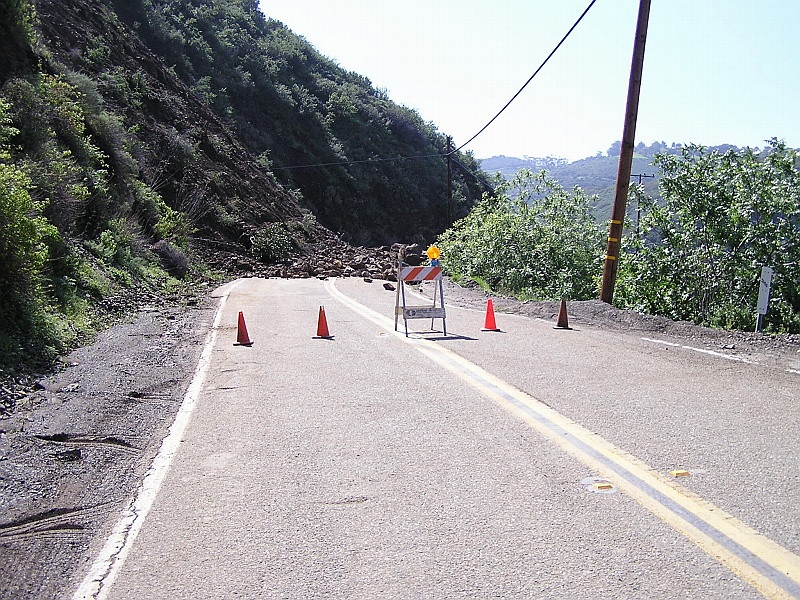 Our progress down the road was halted by this landslide.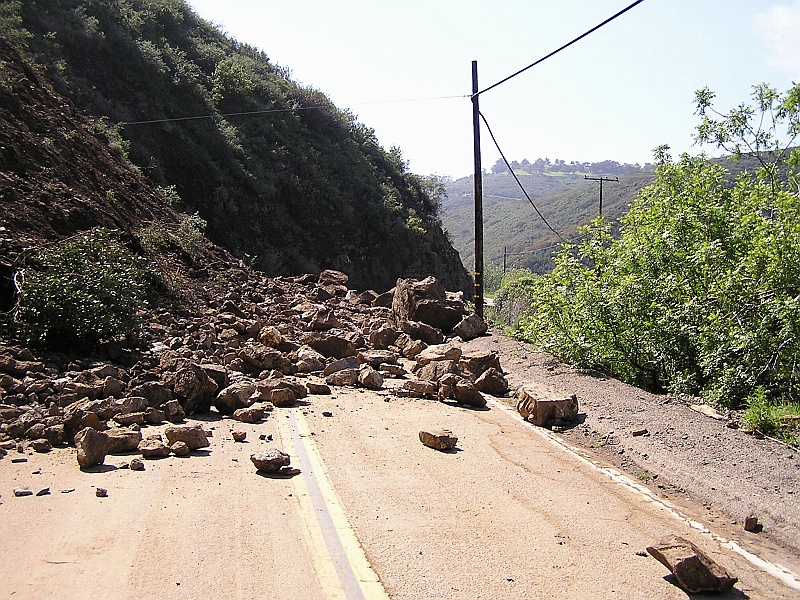 Ignoring threats to life and limb, I had to get a closer picture.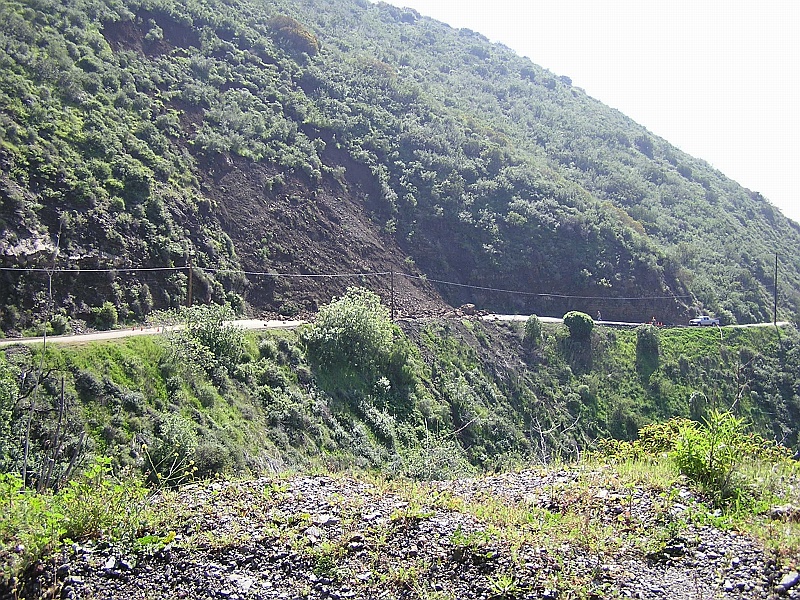 After turning around I took this picture of the complete damage. Be sure to note the figure halfway between his pick-up truck and the 'slide.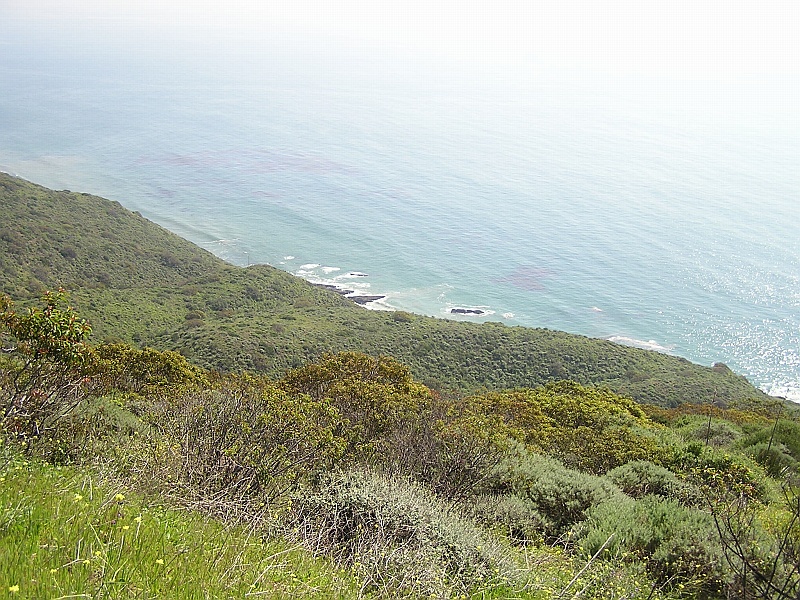 The Malibu coast.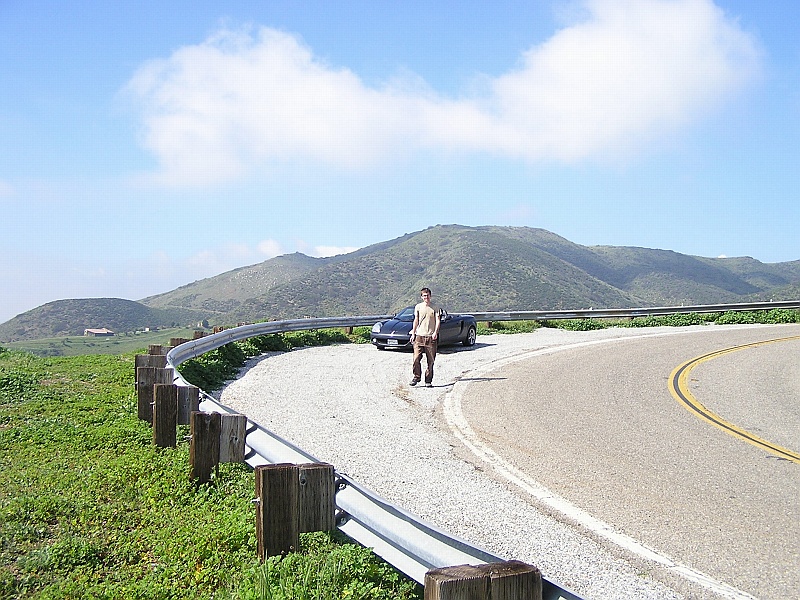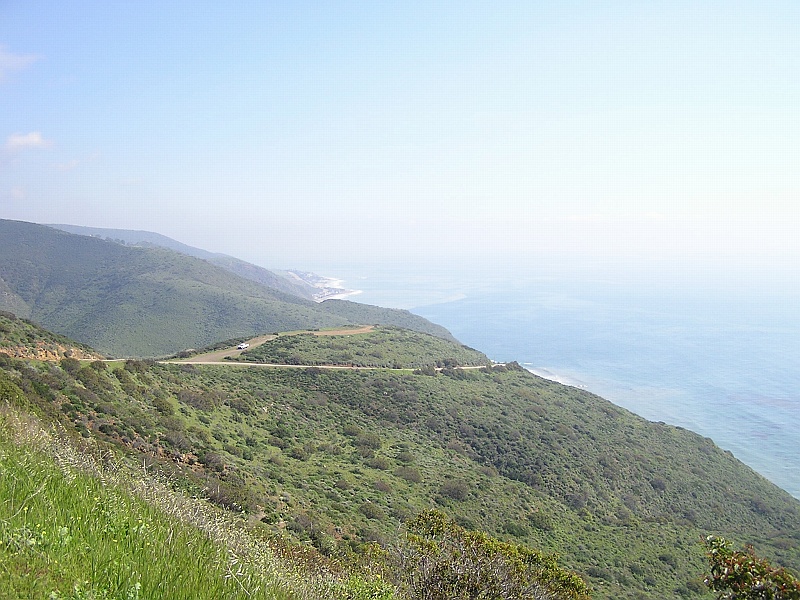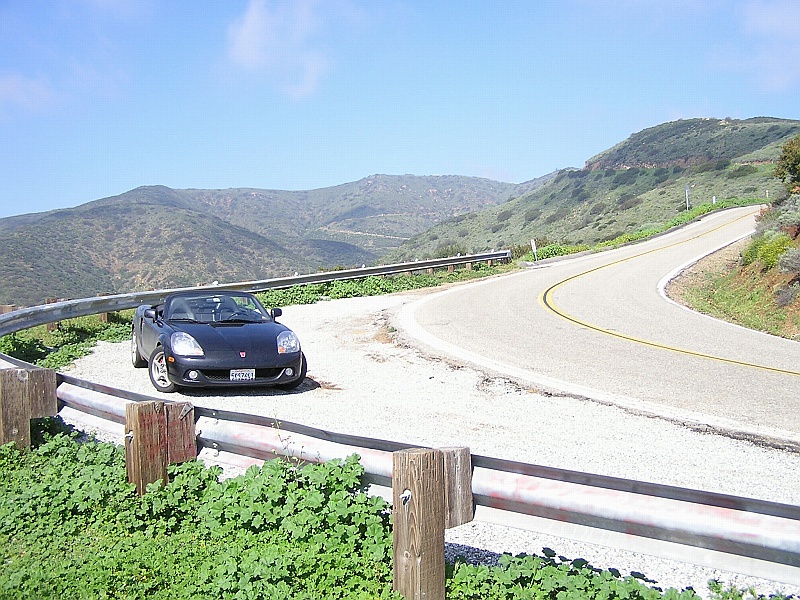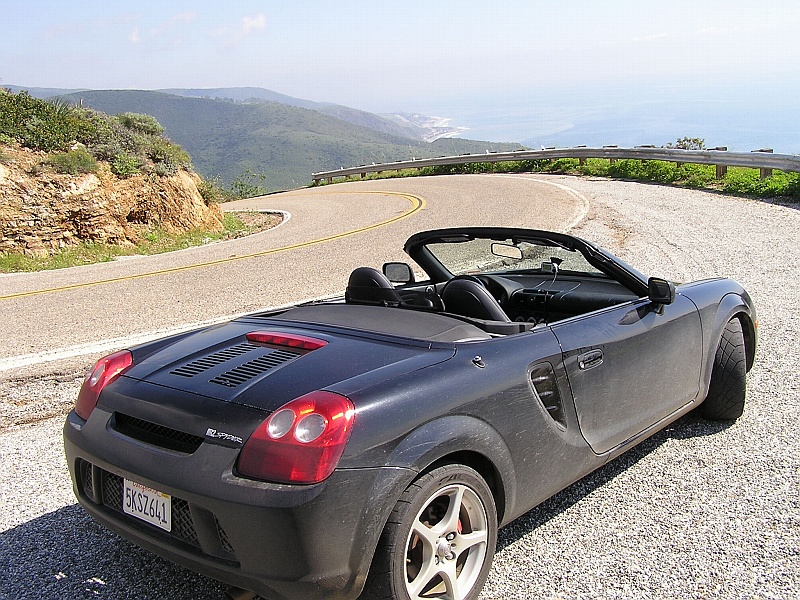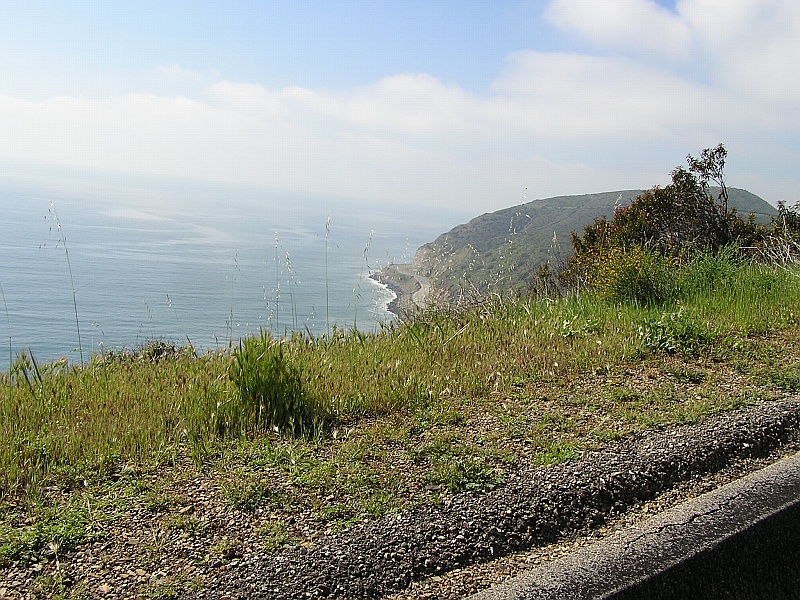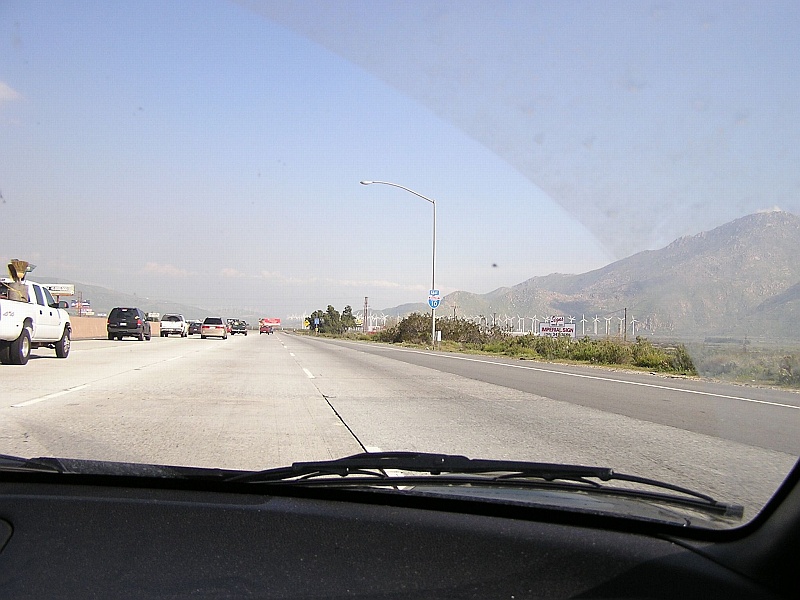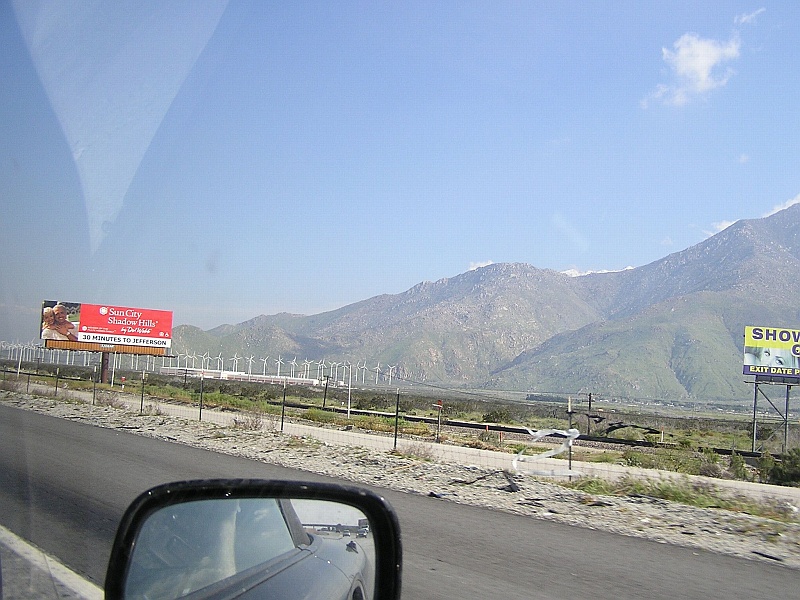 On the way east out of the city on I-10 we saw this wind farm in the mountain passes. They seemed to go for miles.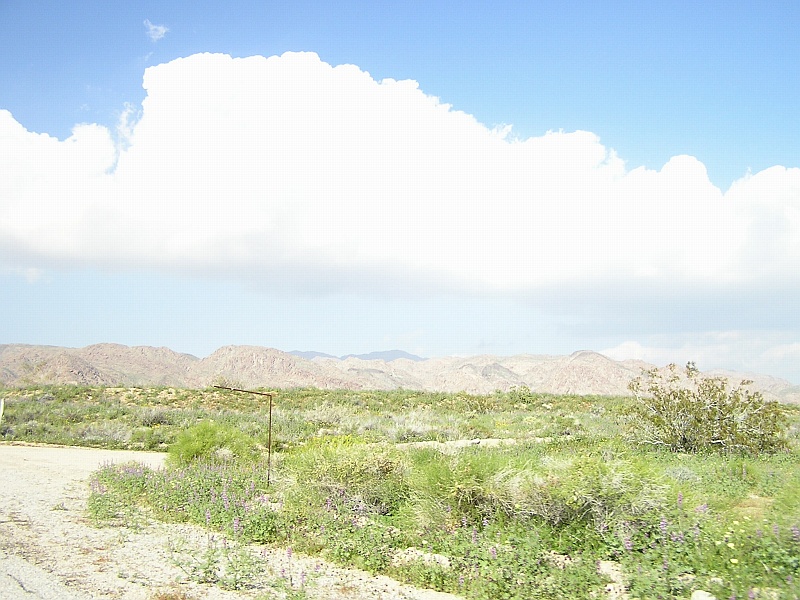 Outside of Riverside the scenery changed to a unique red and green desert.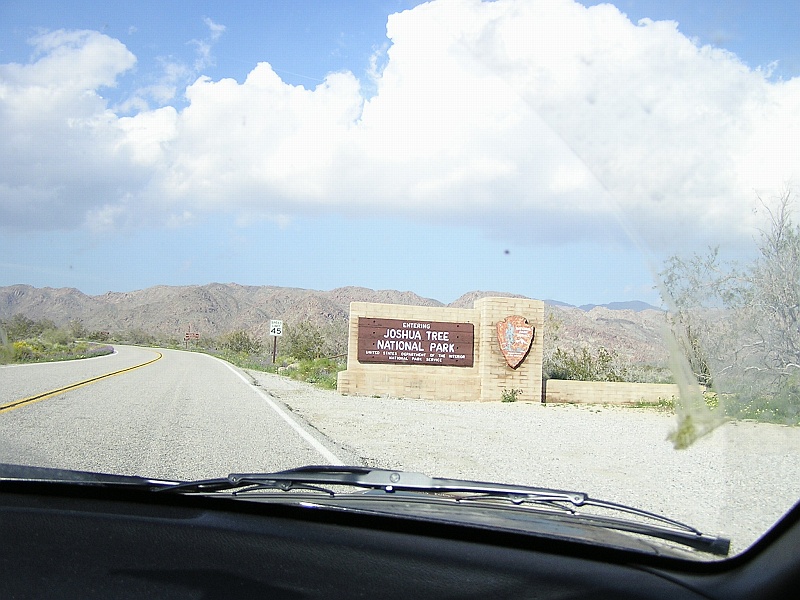 As is our custom I took a photograph of the park entrance sign as we sped by. Welcome to Joshua Tree National Park.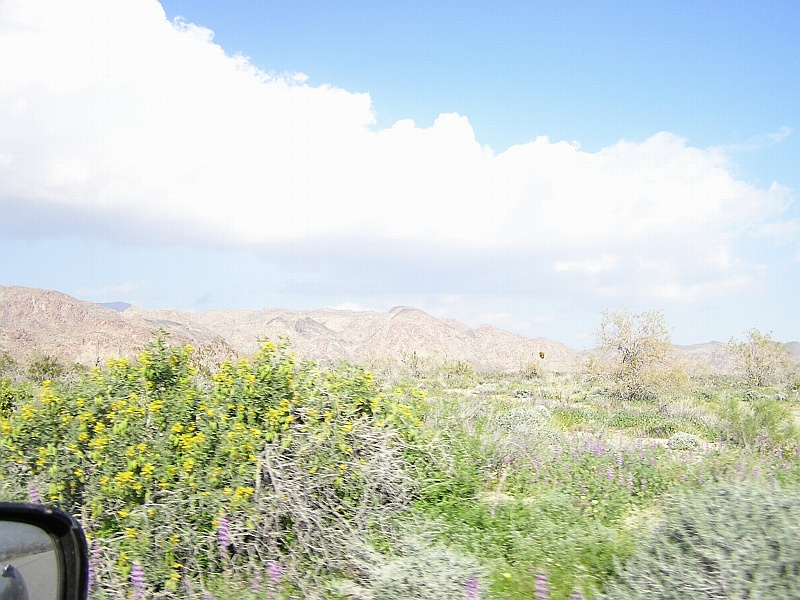 The Park is definitely different than what I'm used to...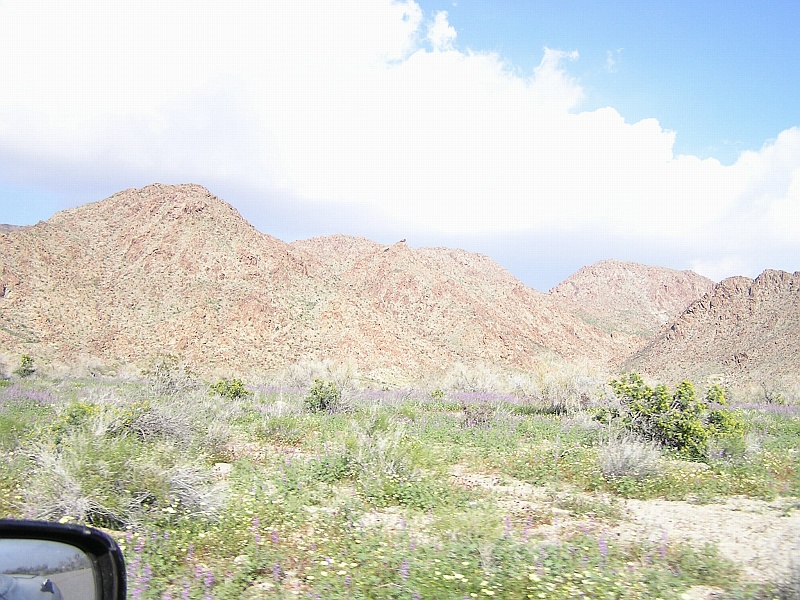 These hills look like they're petrified rock, but I think it's just sun-bleached rock with bits of green stuff growing on them.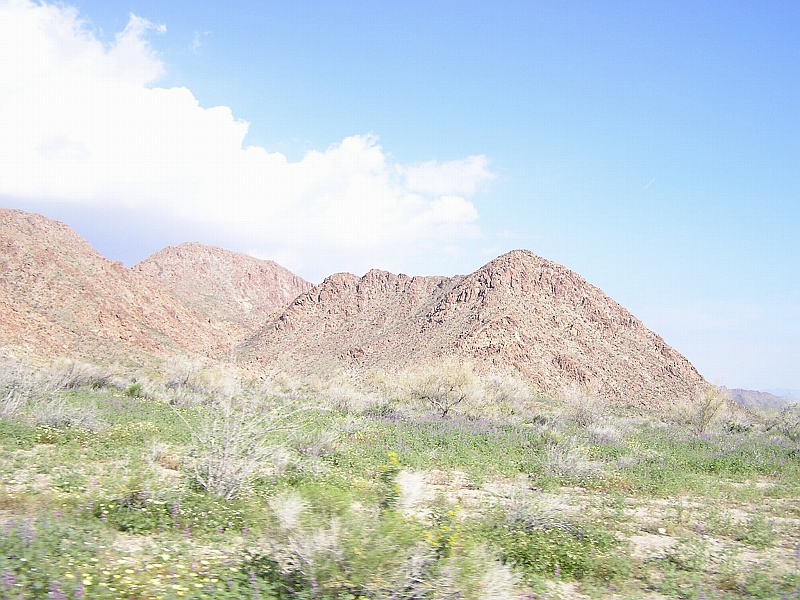 Another picture of the hills.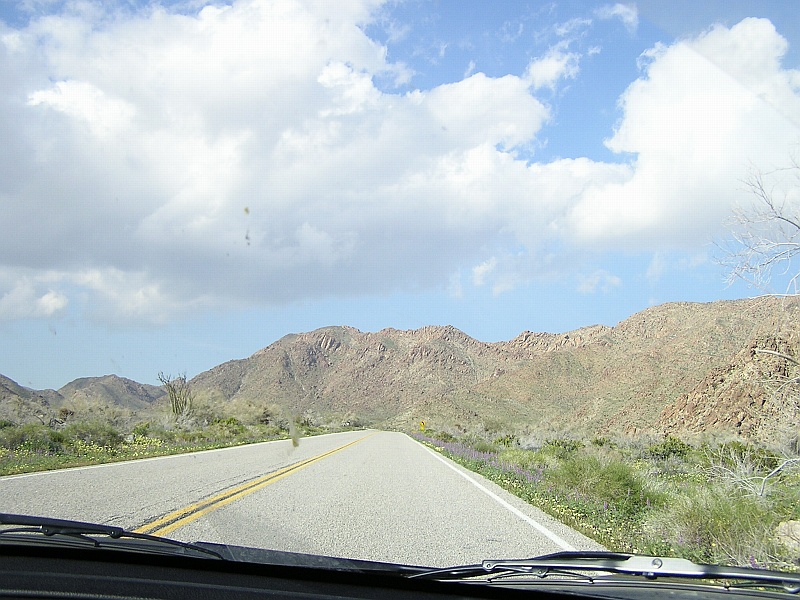 The road's pretty straight here.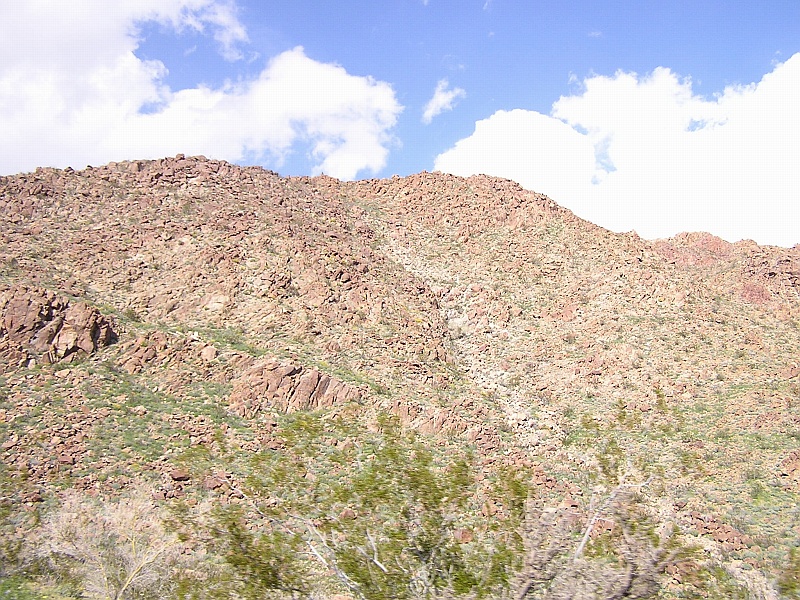 A close-up of the hills. See what I mean now?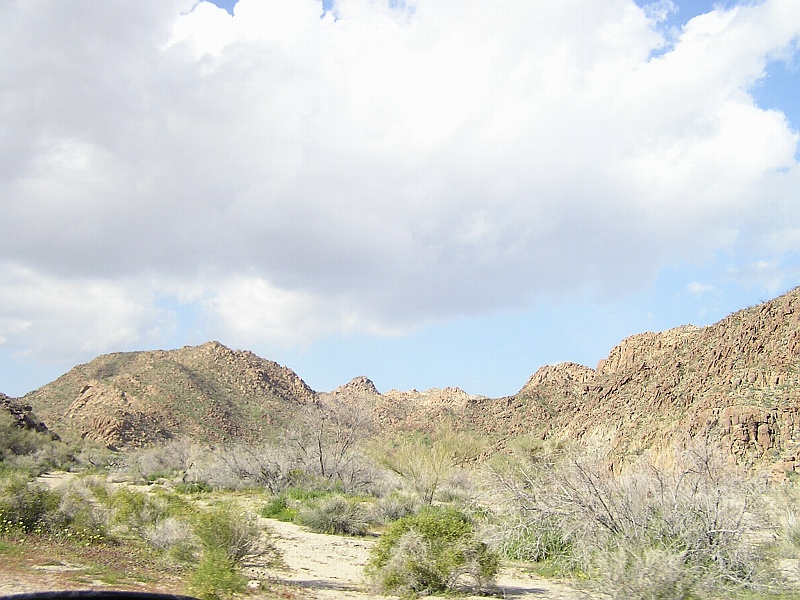 The ground started getting more sandy as we got midway through the park.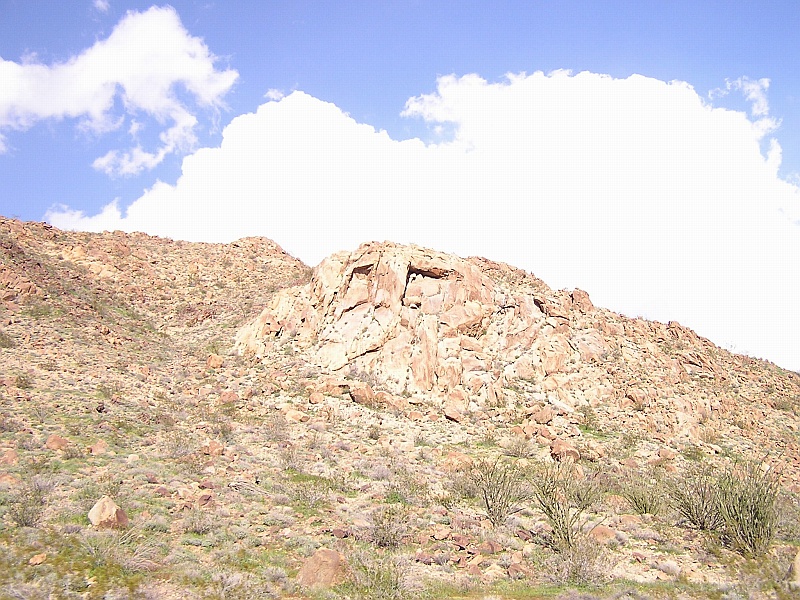 ...and the hills become rockier.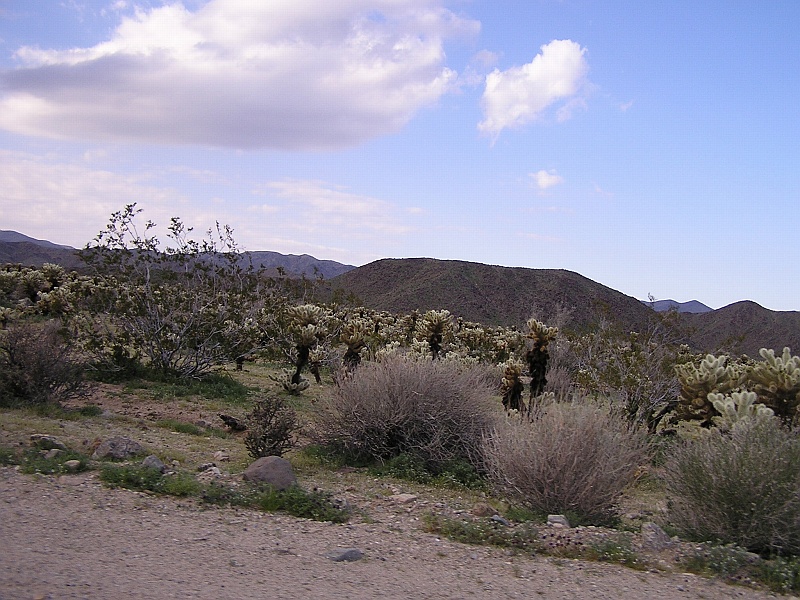 Then came these weird-looking trees. Signs warned us against stopping near them. OK, so is there something you're not telling us?
Curiously a little further down the road we saw a pull off with a couple of old people frolicking amongst the trees. OK, they weren't frolicking but they were damn close to those man-eating trees. New type of euthanasia?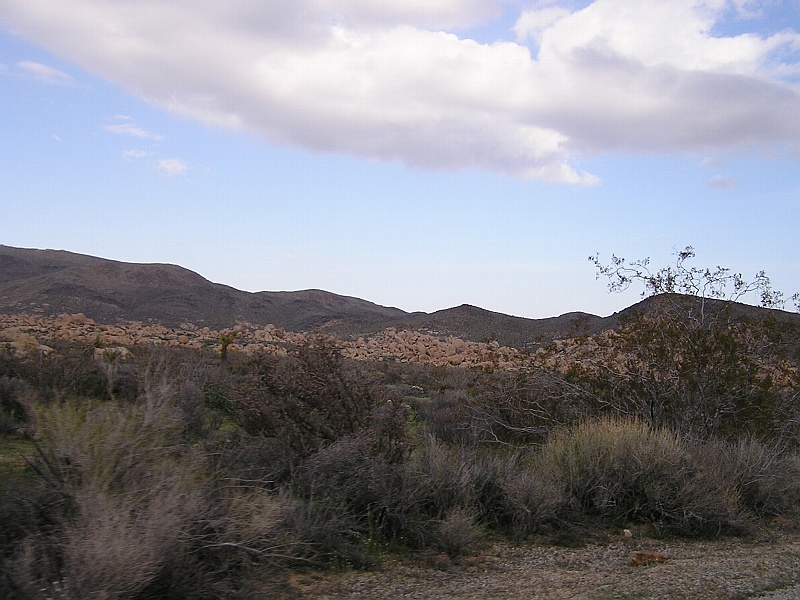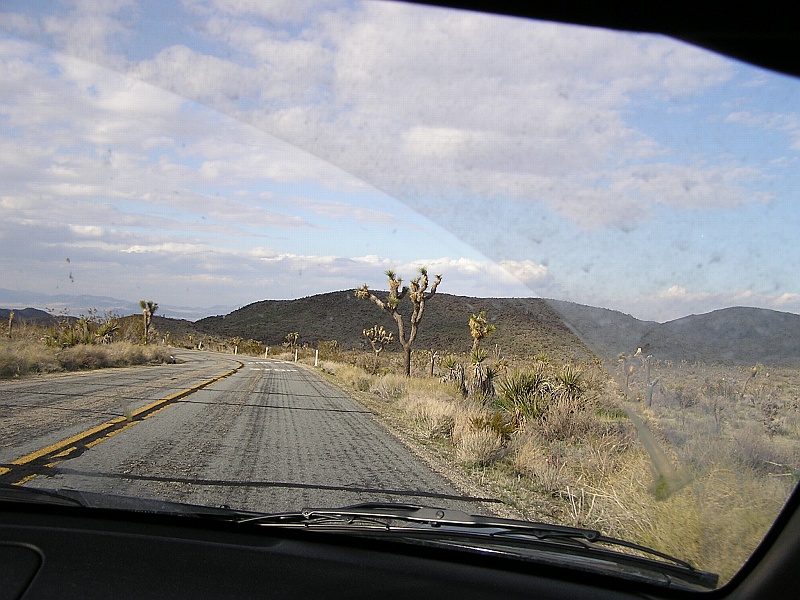 This is a Joshua Tree. Odd little thing, eh?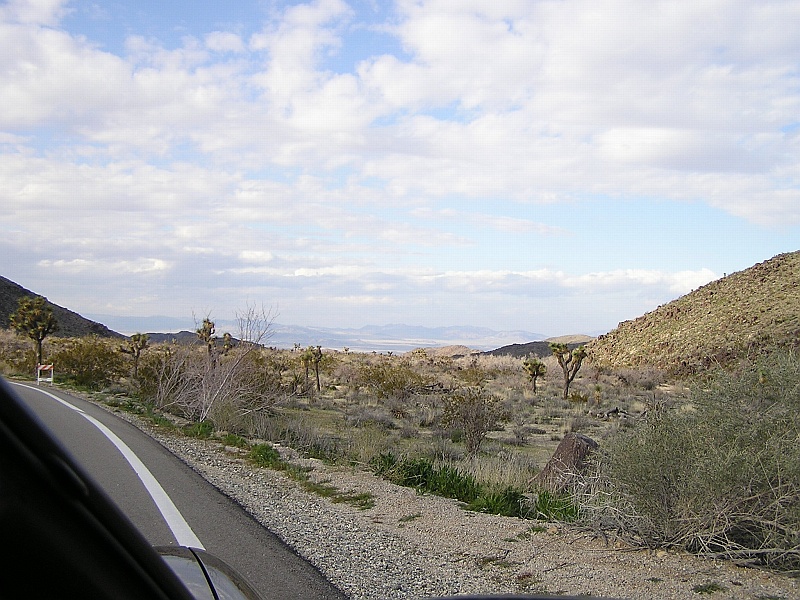 This looks like a lake bed. According to the map somewhere in this area is a dry lake. Interesting.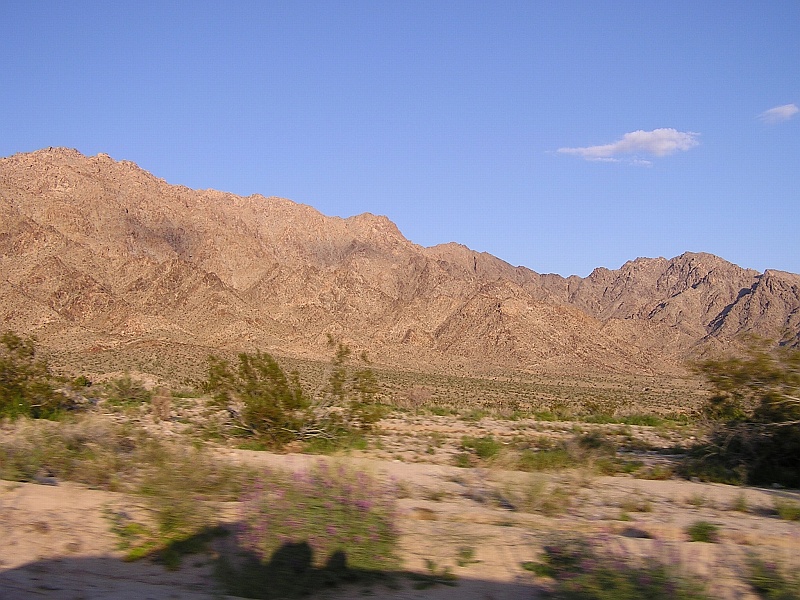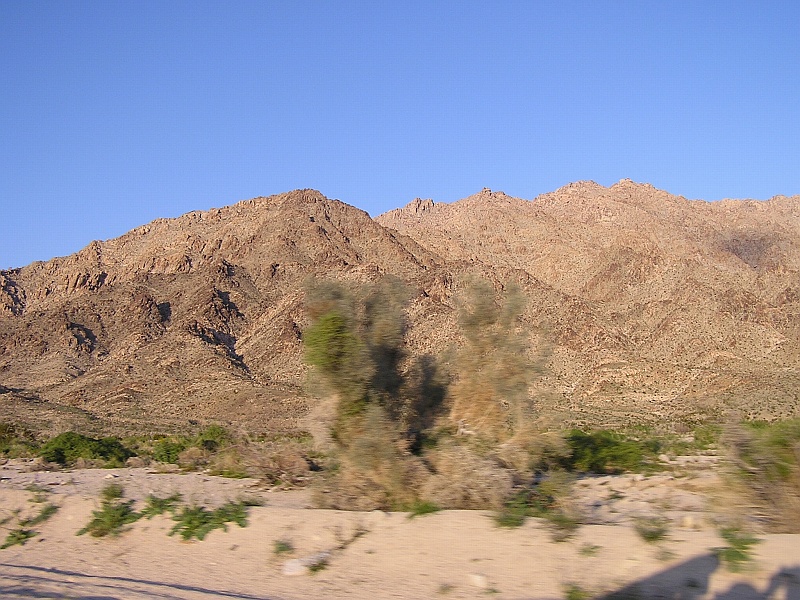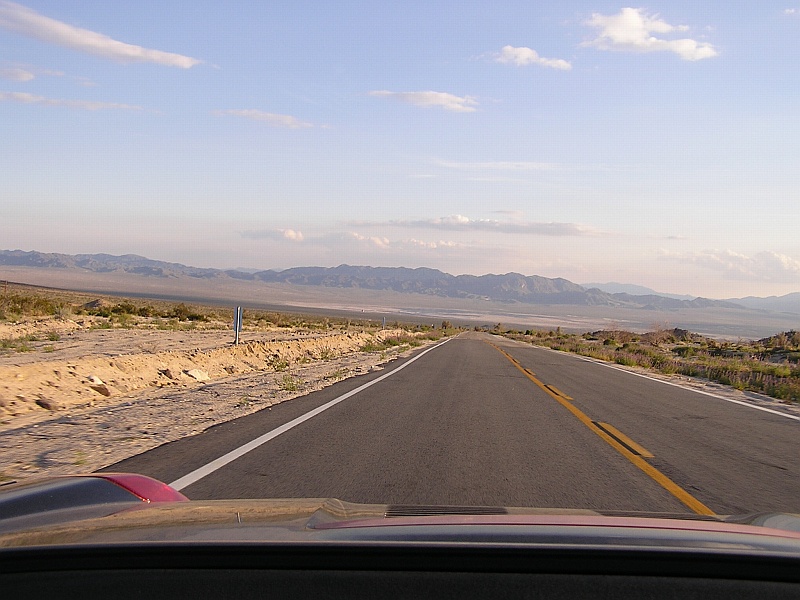 Where we've been.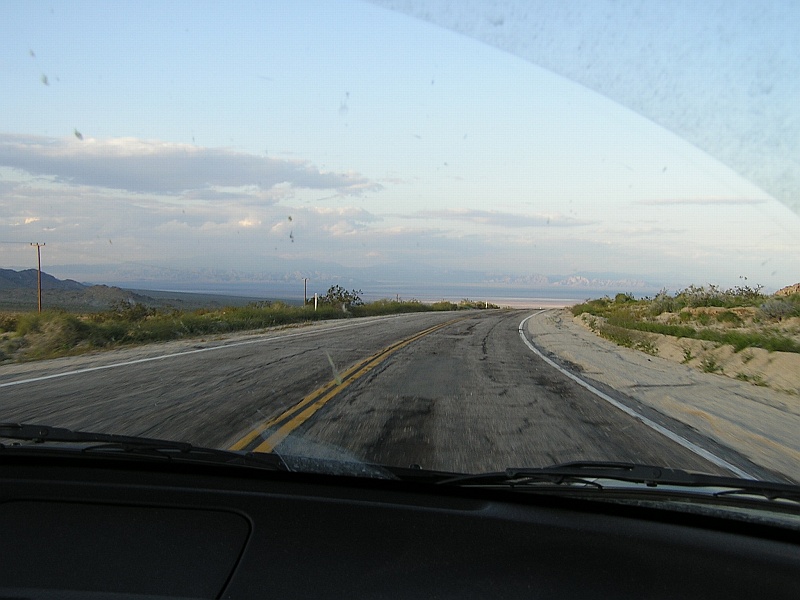 This "dry lake" doesn't look that dry.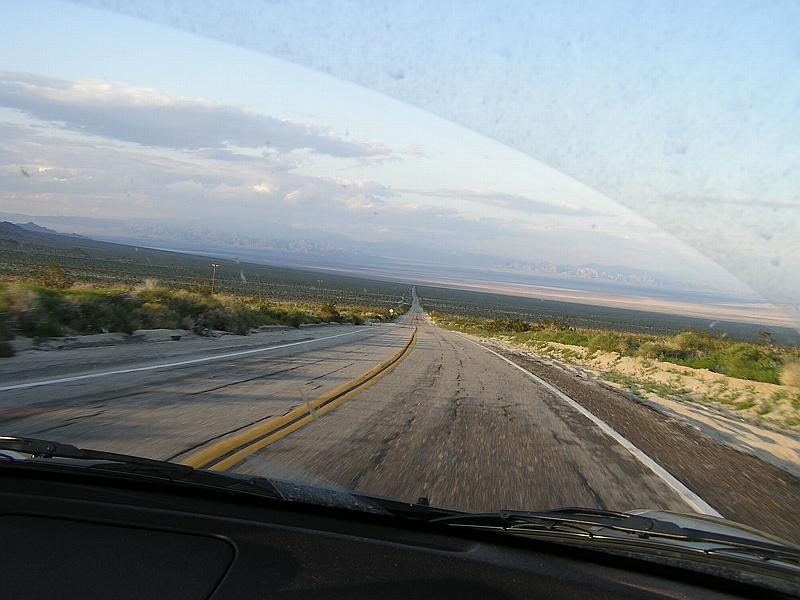 Downhill and straight, so where are the speed traps? I think we hit 100 mph before getting bored of the speed: nothing changed.
This is the road into Twentynine Palms. We ate lunch there. And, of course, we had to visit the Marine Base. Yeah, this road looks good... oh no, there's an armed guard. It's embarrassing! So we went around the Base and nearly ran out of gas.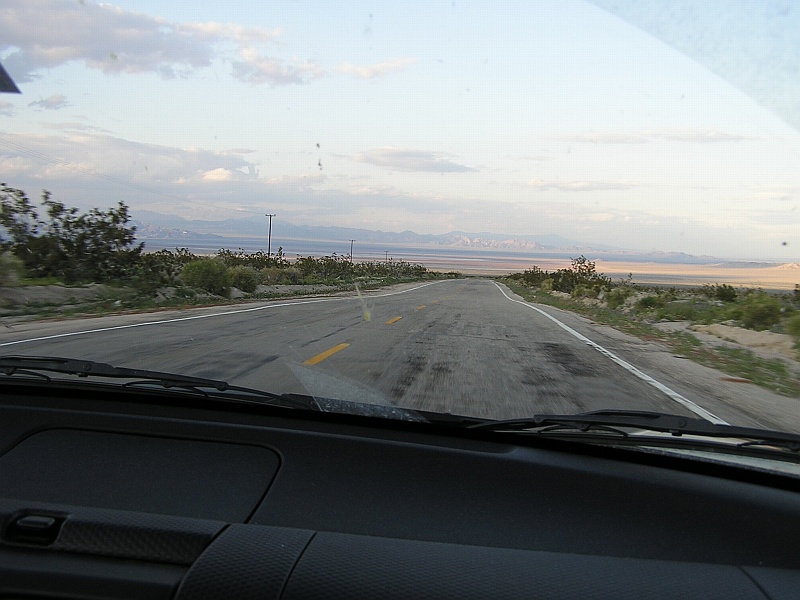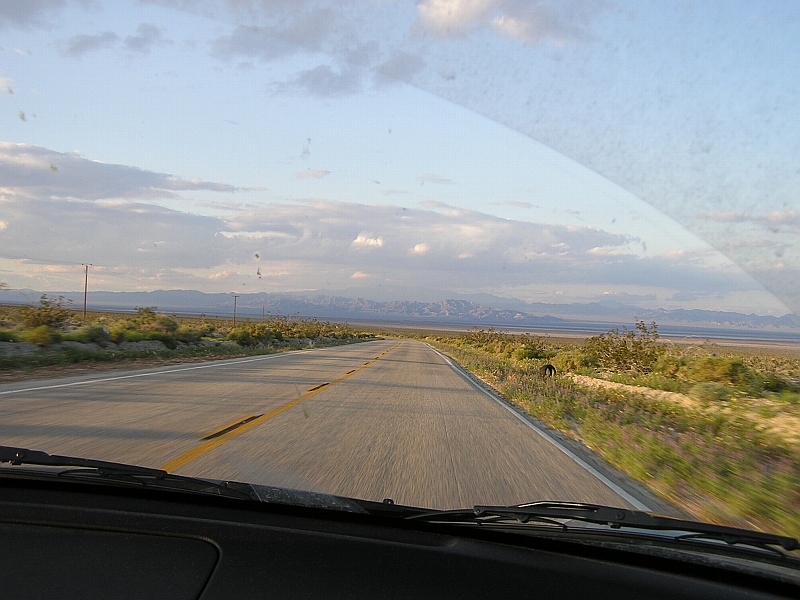 Now those are mountains.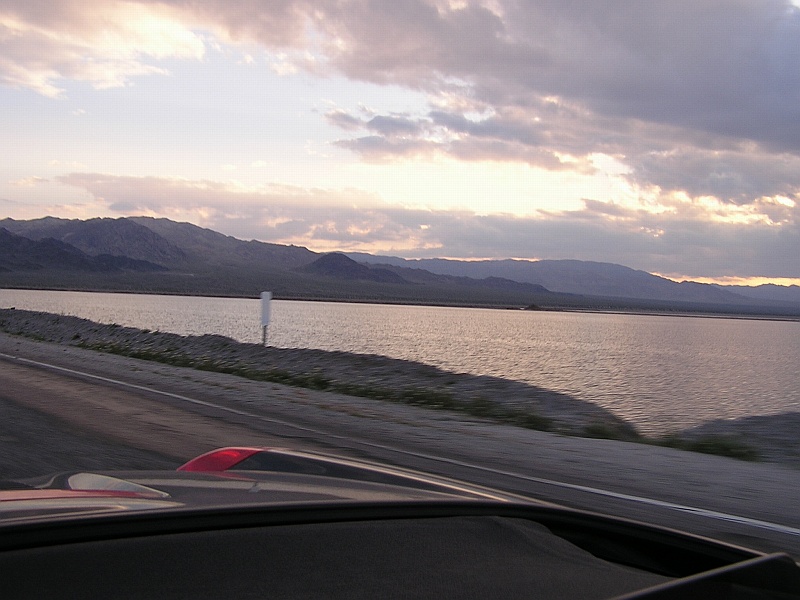 Now this "dry lake" is most definitely not dry! Just as the sun was setting, it got cold.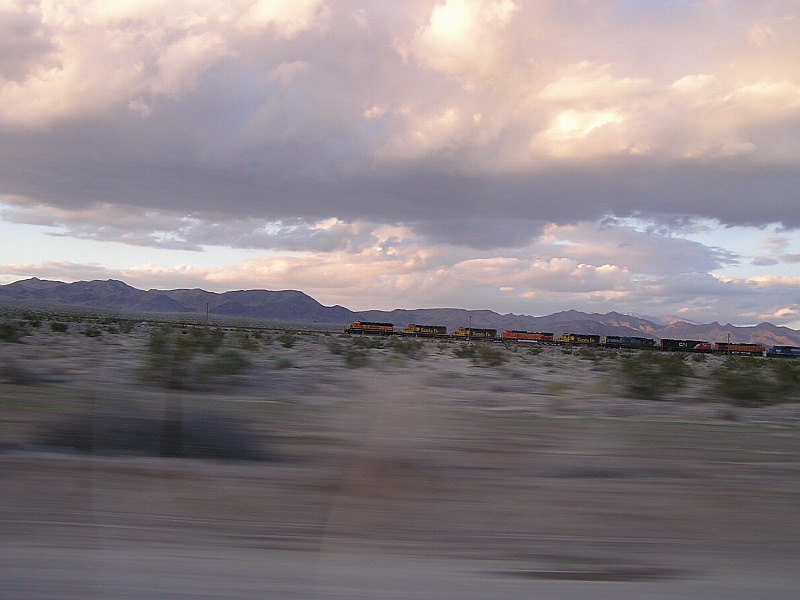 We turned onto old Route 66 and raced this train.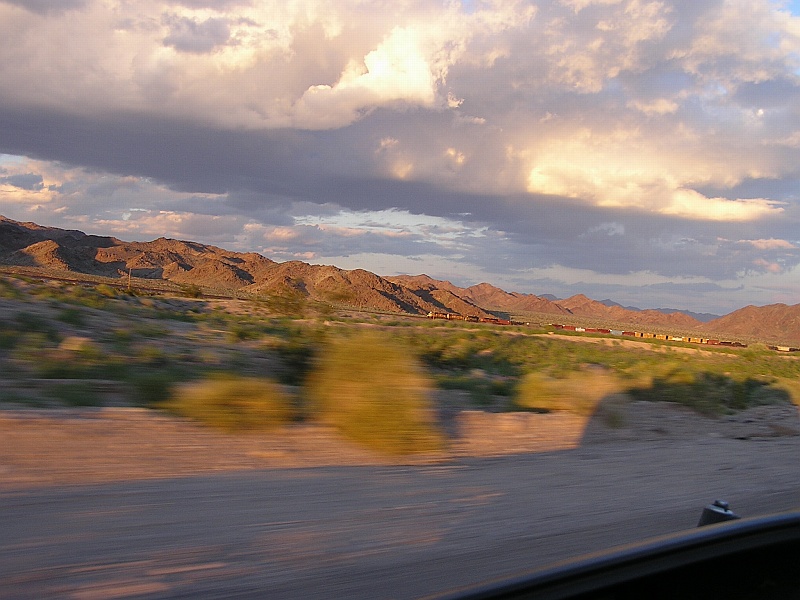 We won. Did you ever doubt it?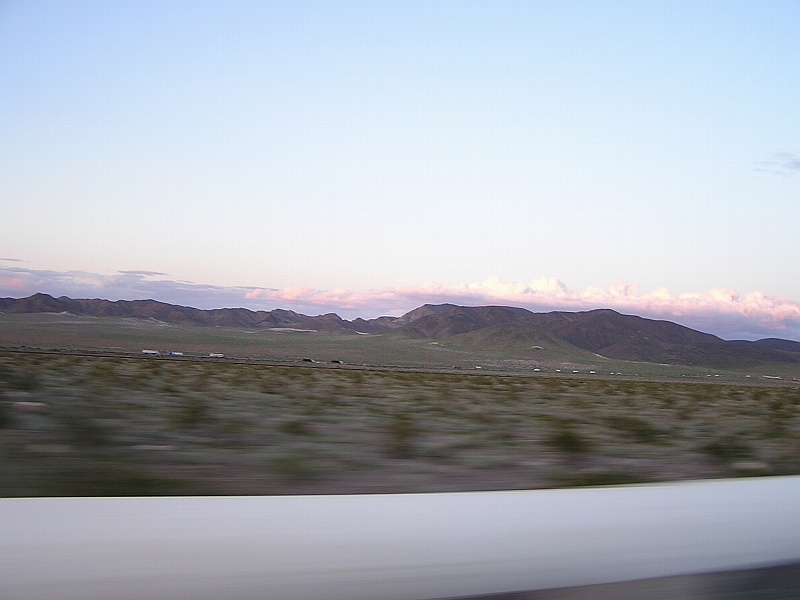 Route 66 parallels I-40. After a few miles of this we got on the Interstate so we could find gas and then continued back to LA.



Copyright © 2002 - 2018 Billsuniverse.com